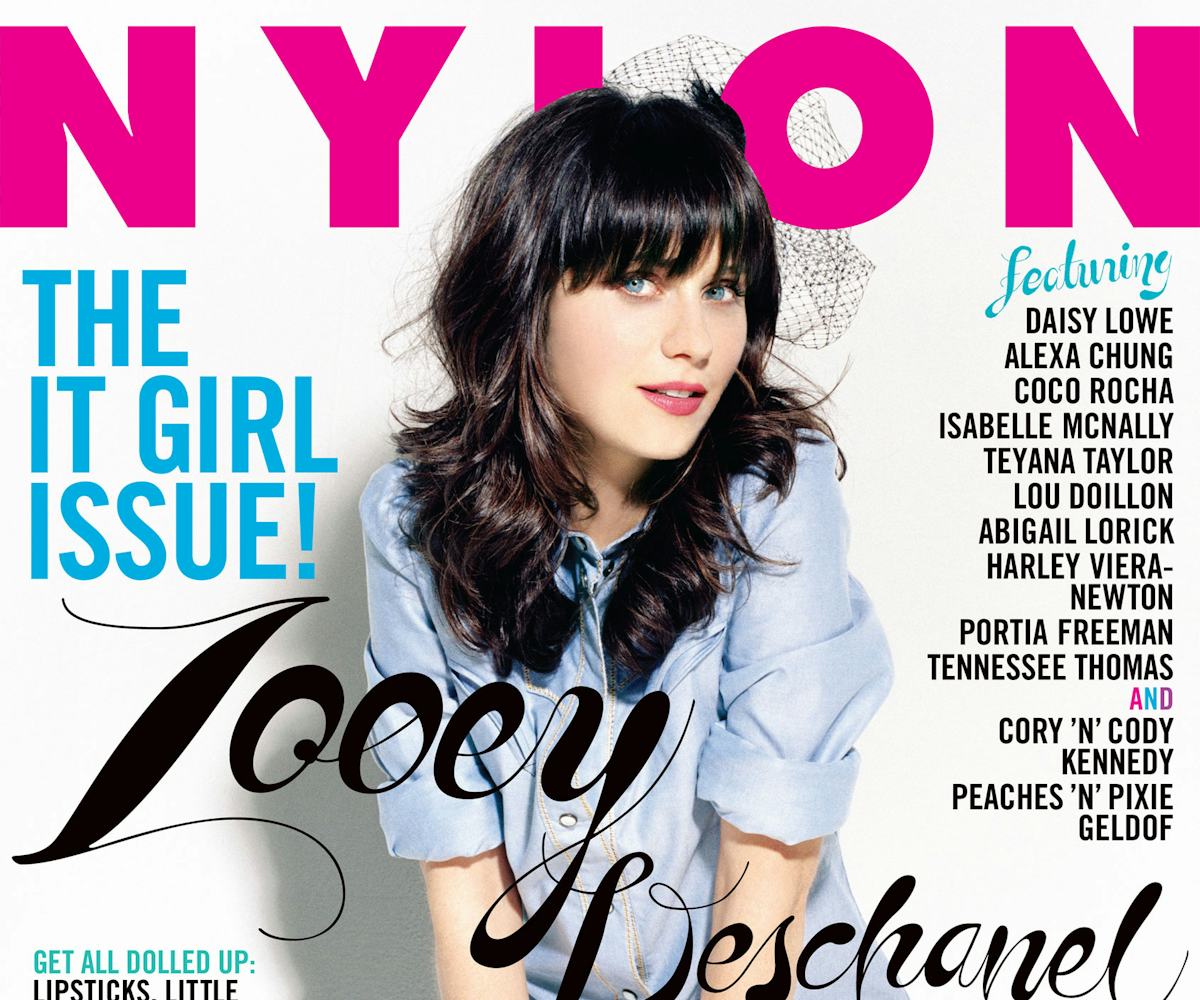 flashback friday: zooey's got it
time-traveling to zooey deschanel's 2008 it girl cover!
These days Zooey Deschanel stars as Jess on New Girl, but the actress and singer has been stealing our hearts here at NYLON for quite a while. 
One of our fave things to watch for each week--well, besides Winston's hysterically bizarre behavior--is which colorful get-up Jess is going to wear next.
Between episodes (on our usual search for even more Deschanel) we found this cover look from October 2008, and we want in. 
We've been on the lookout for the perfect outfit for fall, and the cover girl is wearing our answer: tights and an oversized button-down. Oh, and better yet? If you feel like staying in tonight, you don't have to put on shoes, either.