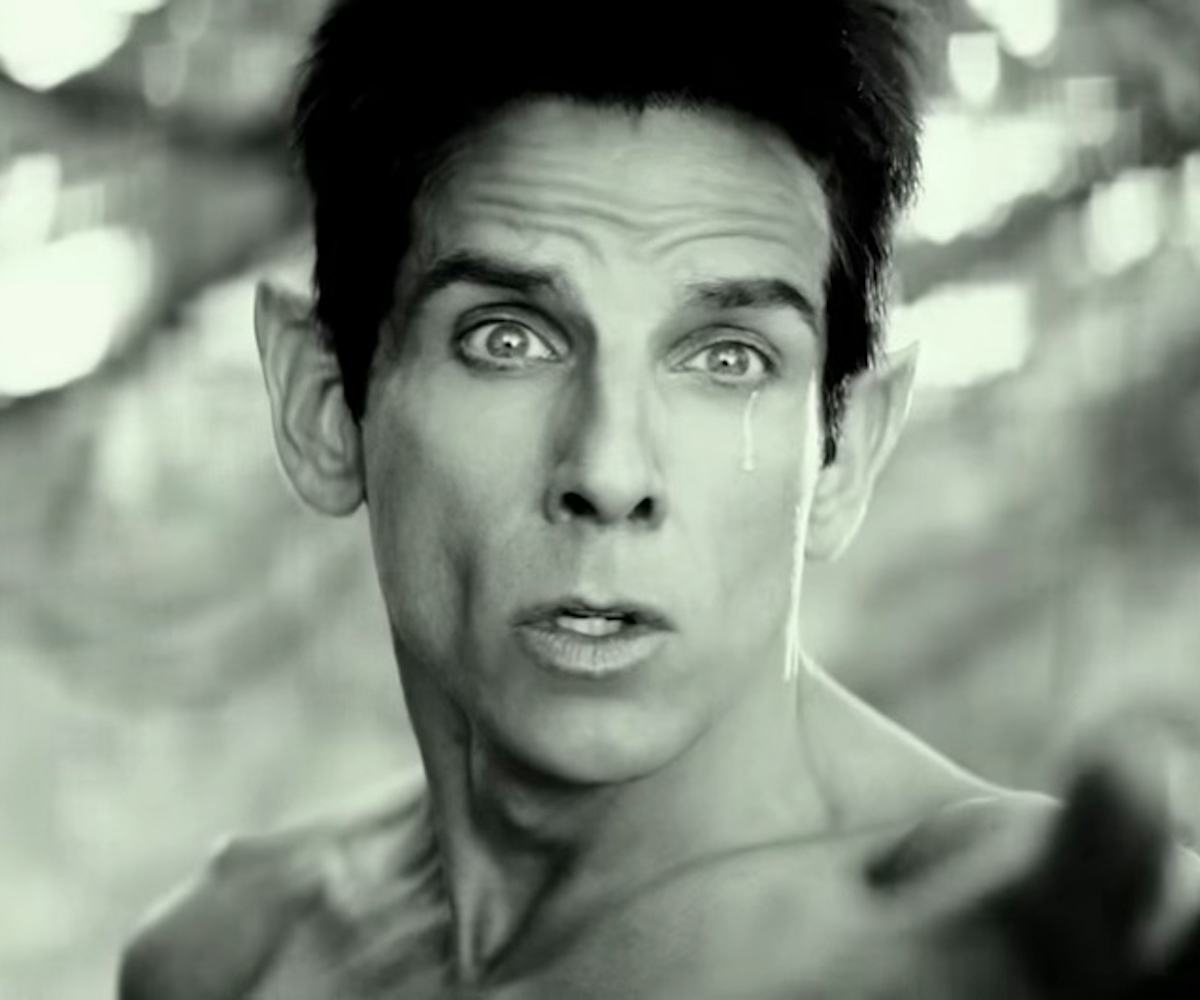 Photo courtesy of Paramount Pictures.
Derek Zoolander Nails His Vogue Cover and His Perfume Commercial
As the release date for Zoolander 2 approaches, the movie's marketing is kicking into full gear. It began as a gonzo stunt at Paris Fashion Week, which was followed up with an iffy trailer, and is now an all out assault on our web browsers. Behold not one, but two new sort-of trailers that spoof traditional ads. The first one is an actual commercial for Fiat, and features Ben Stiller doing his Zoolander schtick behind the wheel, which means posing for a surveillance cameras over and over again. 
The second one is a bizarre spoof on a pretentious perfume ad, with Zoolander going half cow and Naomi Campbell dumping milk all over herself. Casual stuff.  
Stiller-as-Zoolander also landed his very own Vogue cover alongside his co-star (and love interest?) in the movie, Penelope Cruz. Inside, they re-create some iconic fashion shoots with the help of photographer Annie Leibovitz.
And finally, because there are no limits to how far this movie will go to earn your hard earned money, here's its contribution to the Making a Murderer discussion.