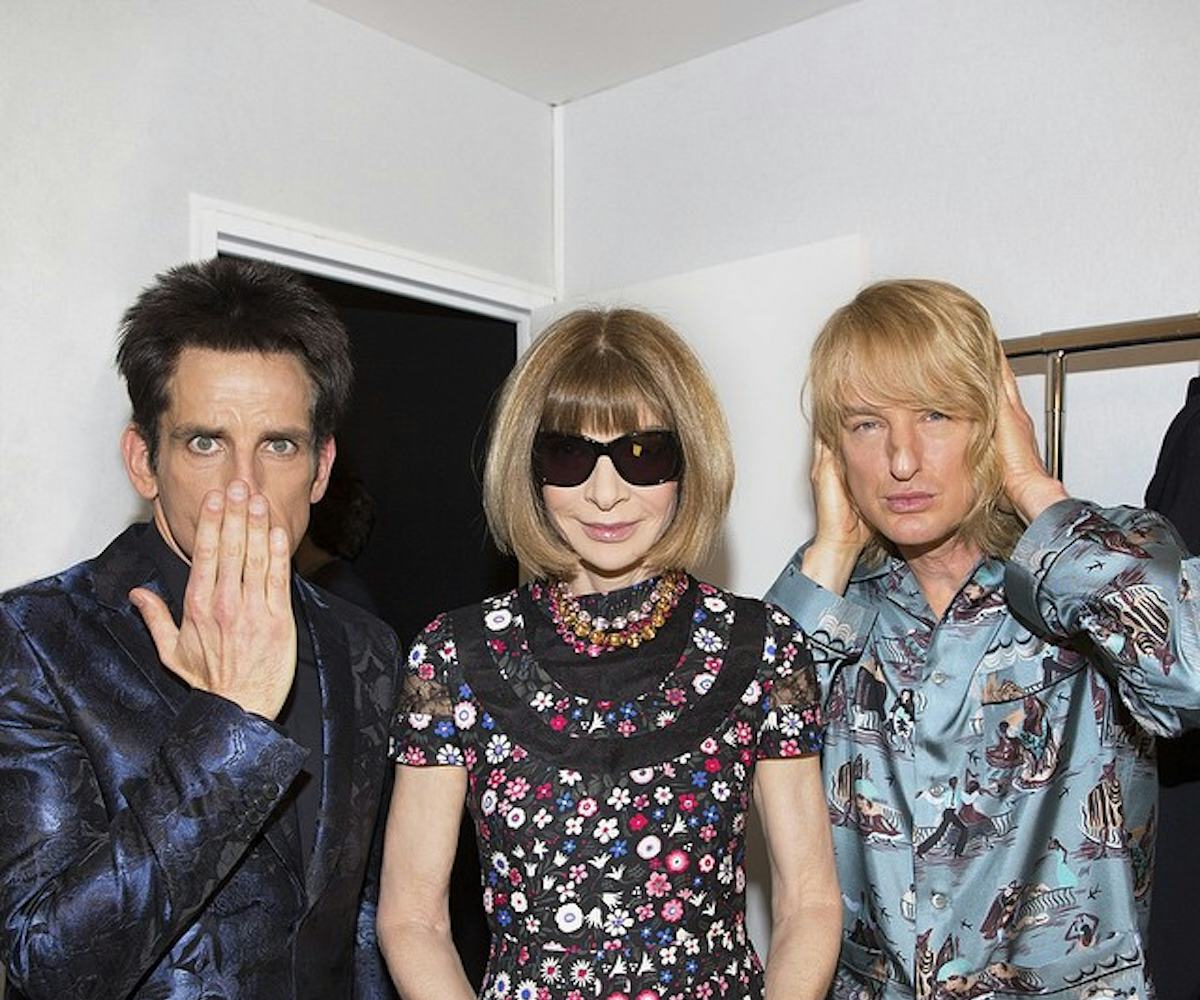 photo via @voguemagazine instagram
derek zoolander takes on paris fashion week
Ben Stiller and Owen Wilson may have just joined the ranks of top models. In order to promote Zoolander 2—which is set to start filming soon in Rome (!!!!)—the two donned the latest men's fashions from Valentino and strutted their stuff at Paris Fashion Week.
After models walked the Fall/Winter 2015 Valentino runway wearing both gothic and jewel-toned garments, the atmosphere changed. A dramatic instrumental soundtrack was replaced with The Human League's 1981 hit, "Don't You Want Me." Donned in blue brocade suits with jackets draped precariously over their shoulders, Stiller and Owen strode down either side of the runway, meeting in the middle and exchanging a series of in-character glances as Derek Zoolander and his rival Hansel. While the modeling world has certainly changed since the 2001 film first hit theaters, there's something about a good blue steel that's simply timeless.
The hilarious exchange added a bit of whimsy to the otherwise serious showcase, and the appearance confirmed the many rumors of a Zoolander 2—satisfying our decade-long desire for a new look at the modeling career of one Derek Zoolander. The sequel will show how the fashion world has changed in the past 14 years, as Hansel and Derek Zoolander attempt to make their return to the runway. If this Paris Fashion Week is any indication, it's about to be one hell of a comeback.
Watch Valentino's full Fall 2015 show at T Magazine.
Photo courtesy of Paramount Pictures