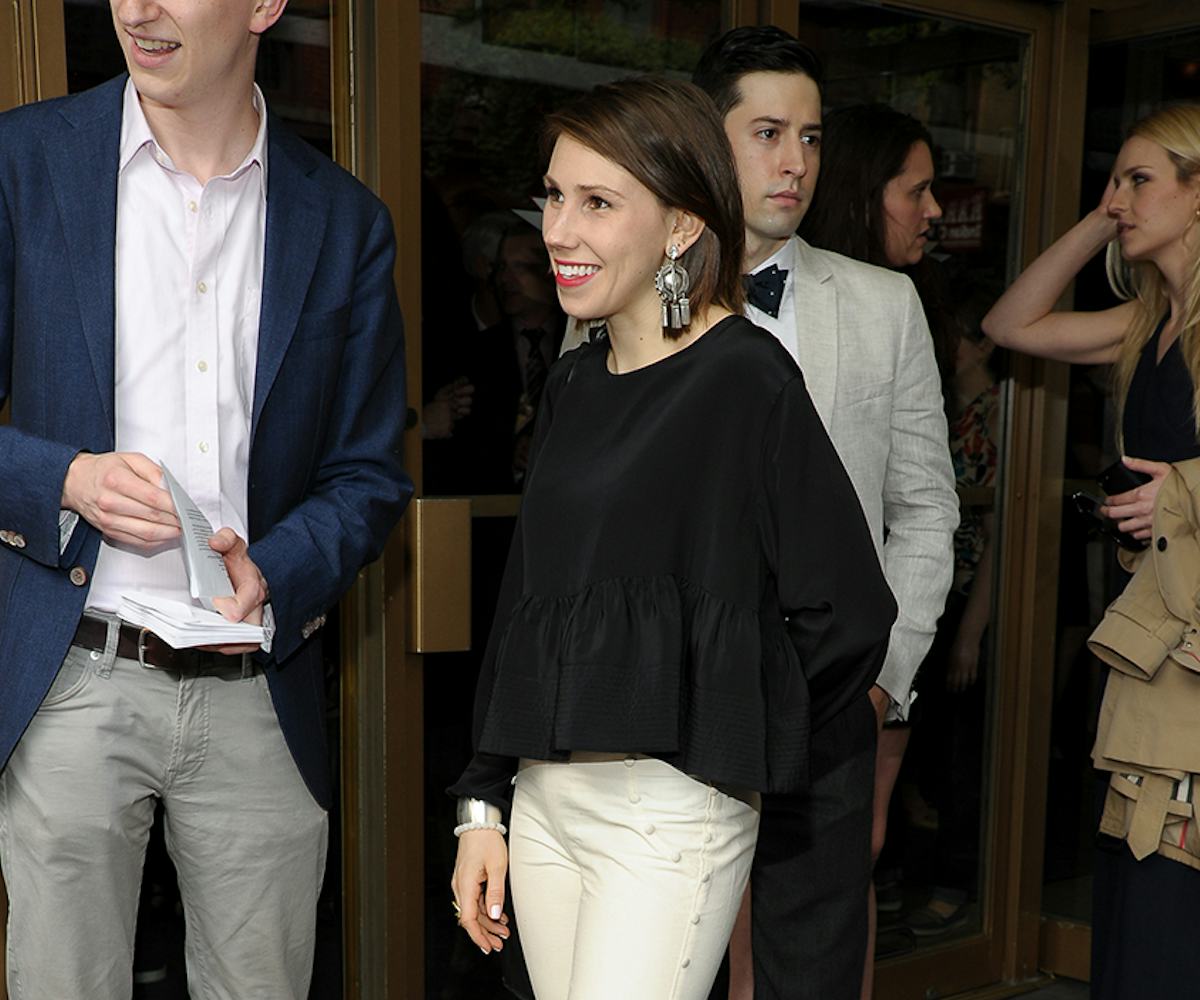 photo by getty images
best dressed: zosia mamet
black, white, chic all over.
Zosia Mamet's Girls character Shoshanna would be proud of this posh getup. Unlike Shoshanna, Mamet is sophisticated and knows the first rule of style: Uou can never go wrong with black. 
The Girls star is the epitome of best dressed in this classic color scheme at the The Village Bike Opening Night Arrivals at Lucille Lortel Theatre in New York City. 
Mamet wore a satin black, ruffled top with off-white pants. The real style gems are her chunky platform slides and her oversized silver jewelry. Not to mention her perfectly tinted red lipstick. From the details on the pants to her slick hair, Mamet's outfit has all the components of a timeless ensemble. She channels Audrey Hepburn-like simplicity with the edge of avant-guard, and obviously we love that!  
As Shoshanna would say, "this outfit is awesome sauce." Try it our way:
MUST: Mallika Statement Earring, $18 
TRUST: Jeffrey Campbell Lovell Flatforms, $135