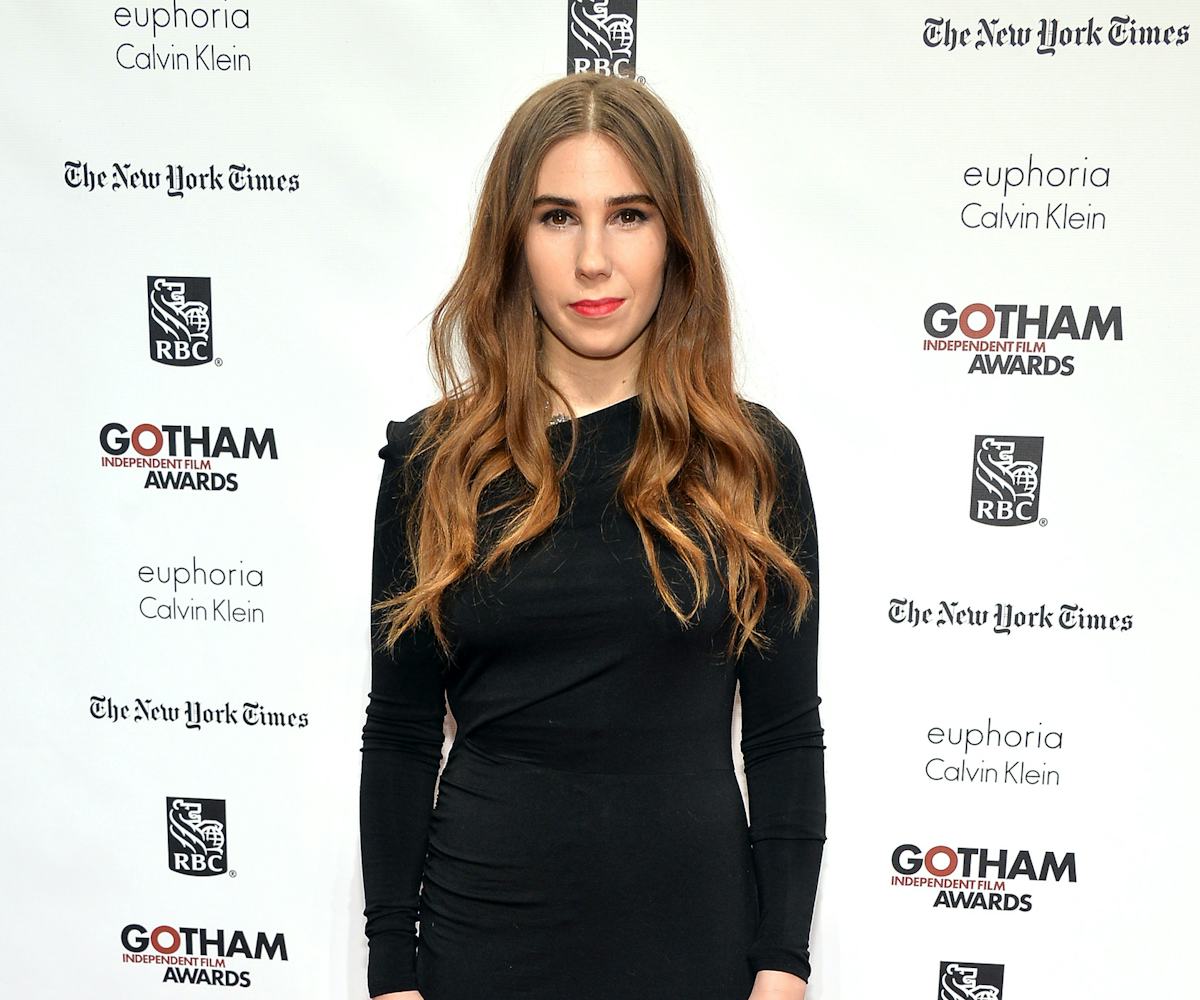 photo by getty images
best dressed: zosia mamet
lbd meet lbo, the little black outfit.
We all know the value of a good LBD, but what about a LBO, "Little Black Outfit"? After peeping Zosia Mamet's Rebecca Minkoff dress, Carven booties, and black tights, I think we could agree that an LBO is just as much of a staple as it's single item counterpart.
Getting back in black from head-to-toe is like the easiest way to keep your winter style simple--and warm! You can shift seamlessly from work to dance parties to 2 AM pizza at the diner and never once look out of place. Isn't that the dream? Keep the dream alive with our pick to create the perfect LBO below and tell us if you'll be converting to an all black look on Twitter. 
MUST: Hue Brushed Tights -- $20
TRUST: Armani Jeans Black Dress -- $260