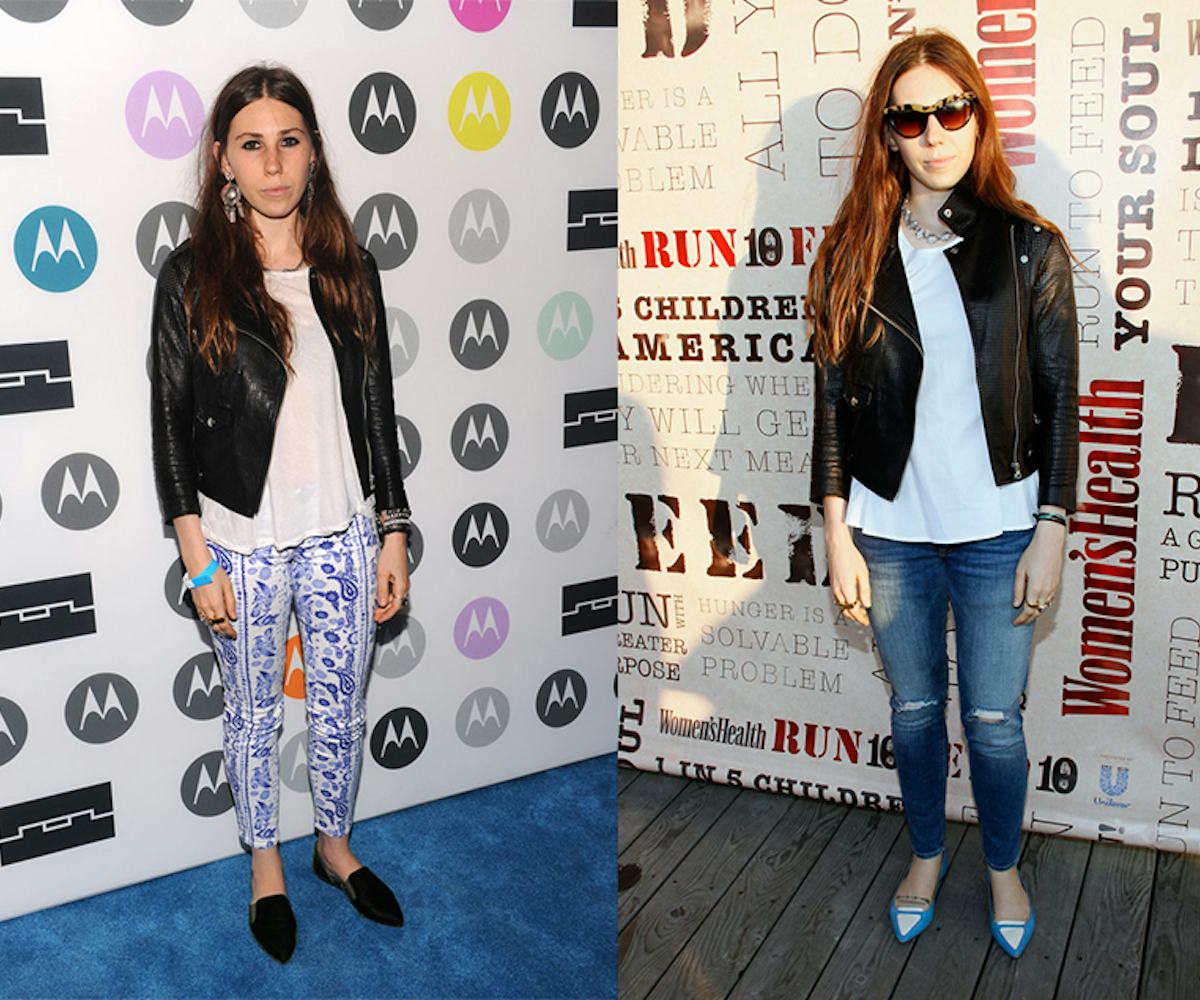 style showdown: zosia vs. zosia
Zosia Mamet really loves her Rebecca Minkoff leather jacket. Like, a lot. So much that she wore it two times in three days: first paired with Rebecca Minkoff printed pants in New York City, and again two days later, also with jeans from the brand, to an event in the Hamptons.
The outfits aren't that dissimilar, actually. Both times Mamet wore a white T-shirt (it sort of looks like the same one, right?), skinny pants, pointed loafers, and lots of bracelets and rings. She kept her hair down and center-parted, but switched up her chandelier earrings for a crystal necklace and some tortoiseshell sunglasses.
We love both of Mamet's outfits, which is why we're throwing it to you to decide which leather look is the best. While you're mulling over the options, click over to the Rebecca Minkoff e-shop and pick up the printed "Bleeker" jeans and worn in Jane jeans Mamet wears, too. Then you can try out each look for yourself. Nothing is better than first hand experimentation!