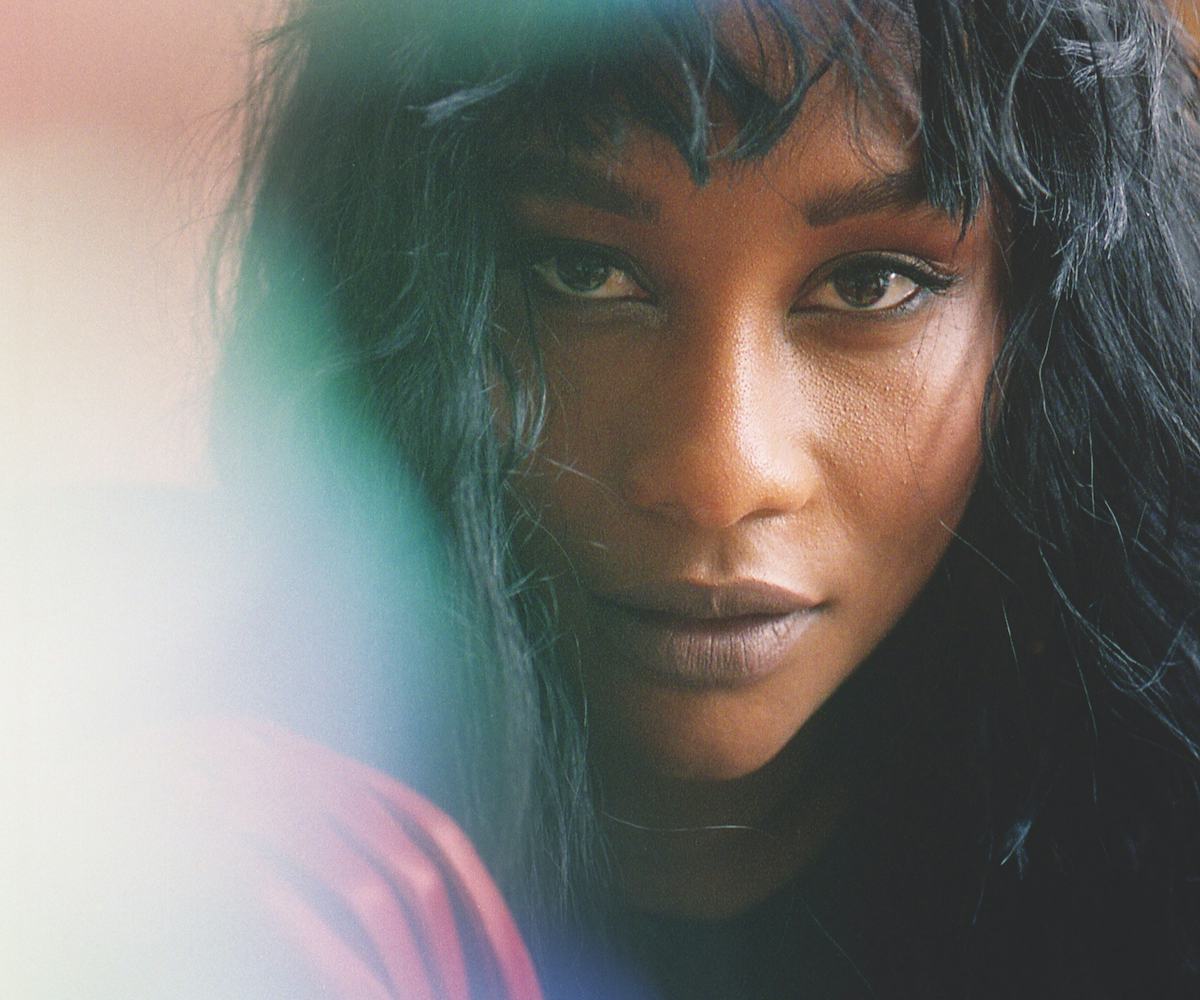 Photographed by Carla Tramullas.
Zuri Marley Talks Music, Beauty, And Her Wig Collection
Plus gives us a peek at her summer dorm room
The following feature appears in the September 2016 issue of NYLON.
Zuri Marley's summer dorm at New York University comes furnished with typical college staples: khaki walls, matching twin beds, and stock dressers. The room seems normal at first, until you notice the flair she's added. On a desk in one corner are two shelves lined with wig heads, each with its own unique style. Next to them, a vinyl record of music by her dad, Ziggy Marley—Bob's eldest son.
"It's my Factory," she says of the space, referring to Andy Warhol's iconic studio. Her chosen wig for the day is jet black and wavy, with a bang. "When I first moved here, I couldn't even afford a wig," she says. "Now I'm building my collection."
Click through the gallery to read the rest of the feature.
Hair and makeup: Danny Lariviere using Marc Jacobs Beauty. Clothing from Screaming Mimi's Vintage. 
Visually, the 20-year-old rising musician and actress (who also moonlights as a DJ) fits the profile of a Warhol muse. For today's photo shoot, she's paired a black T-shirt and voluminous sheer white wire-frame skirt that intentionally channels '50s prom wear—part of her personal mission to subvert American culture.
"When you look up '1950s prom,' you don't see a black girl. You have to really dig deep," she says, in a barely detectable Jamaican patois. "I was so obsessed with prom, football, cheerleaders—'cause we didn't have any of that in Jamaica."
Fueled solely by curiosity, Marley spent much of her youth holed up in a room decorated with Jonas Brothers posters and Rihanna records. Instead of frolicking through the hills of Kingston—where she was raised by her mom Carleen, a producer (her dad lived in the States)—Marley studied American culture and cured her hyperactivity with African, tap, and jazz dance classes.
"We didn't have the resources for all the things I needed in Jamaica, so I would constantly be online," she says. "Tumblr was a huge thing for me. Writing was a huge thing for me. We had no Broadway. I would just listen to all the soundtracks."
As a descendant of reggae legends, she frequently tagged along with the Marley elders to studio sessions and concerts—just her and her "100 cousins," she jokes. "They'd always have us run up on stage for the finale, 'Look Who's Dancing,' usually, or 'Could You Be Loved,'" says Zuri. "Those were the dope times." Three years ago, she moved to the United States—specifically to New York City for its rich subcultures—to attend NYU's Clive Davis Institute of Recorded Music. Though music is in her DNA, she has no interest in merely following in the footsteps of her bloodline.
"There are a bunch of different sounds that my family hasn't explored as deeply as I have," says Marley, citing influences like Cyndi Lauper, Dionne Warwick, and cellist Arthur Russell. "I've always been interested in things that weren't just reggae and dancehall, even though that's what makes me shake." For instance, the entire time we've been speaking, her room has been flooded with the sounds of her latest obsession, Blood Orange's album Freetown Sound. When Marley cues up her own demos (including a "sexed up" version of Neil Young's "Harvest Moon"), it's all ethereal, atmospheric mood music made for lovers. "I'm a romantic. Everyone knows this. It's really bad," she says, smiling. "Everything I do is different. When I present my music to people, they're going to mention my lineage. But they're also going to see something that's very specific to me."