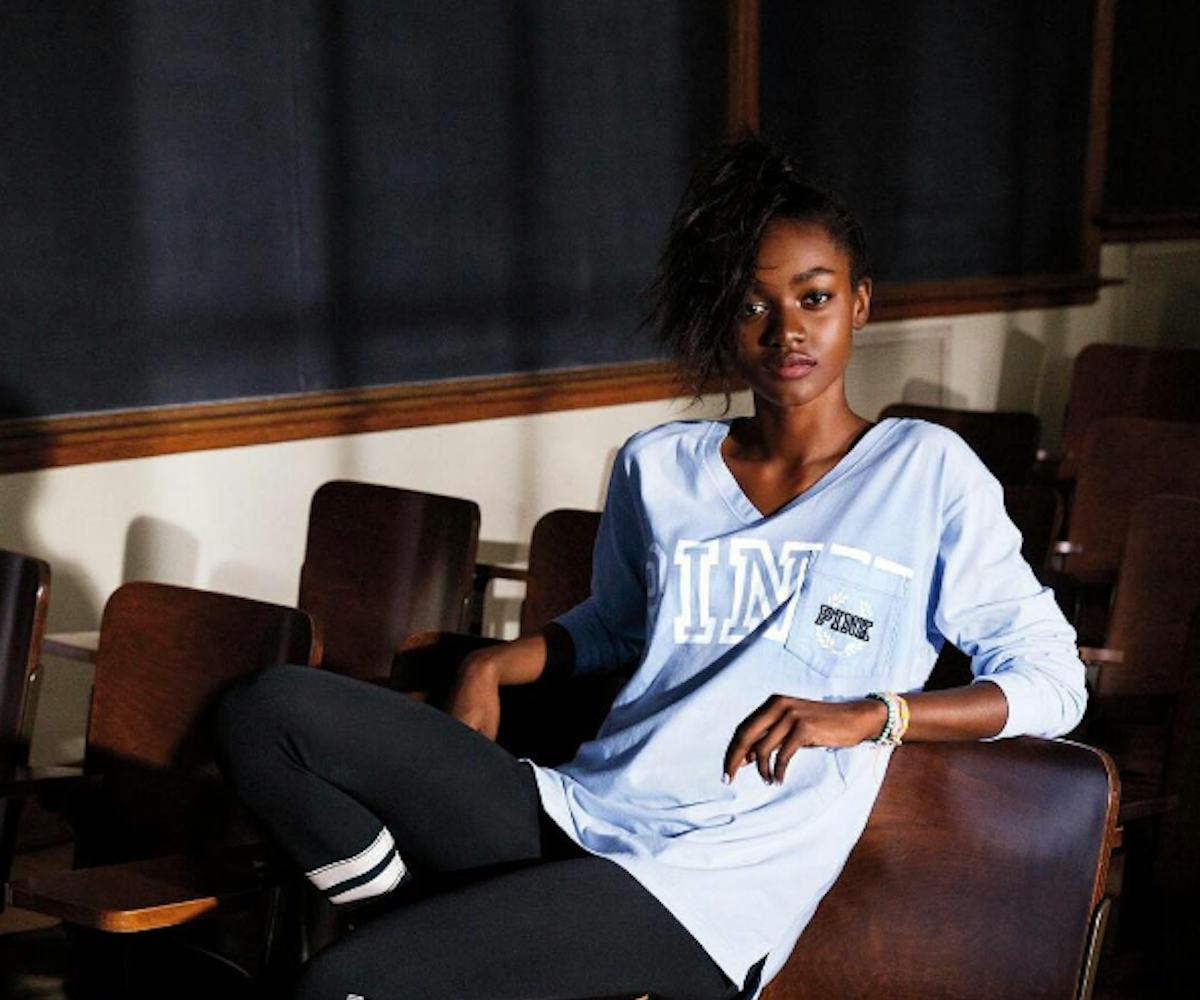 Photo via @vspink/Instagram
Zuri Tibby Went From Being A Fan To The Face Of Victoria's Secret PINK
A match made in brand heaven
When we found out that Zuri Tibby was selected as the new face of Victoria's Secret PINK, we were beyond thrilled. The 19-year-old model has one of those casting stories that you never believe could actually be true: She was scouted at her local mall in Florida.
Prior to scoring this amazing opportunity, Tibby was a huge fan of the brand and shopped the line frequently. And not only does she get to be the face of a company of which she genuinely loves, but also Tibby is also the first woman of color to have the honor.
We caught up with Tibby during the PINK Nation tour stop in Dallas for the Alabama vs. USC game. (If you're promoting college gear, might as well get the full-on college experience.) Learn more about her journey so far with the brand in the interview, below.
How does it feel to be the face of PINK?
It feels amazing. Working for the brand has always been one of my biggest dreams, so becoming a part of the family has truly been a blessing. I believe, I am the first woman of color to have this title.
What made you want to work with Victoria's Secret?
Growing up, I idolized some of the Angels like Adriana Lima and Tyra Banks, so I always dreamed of following in their footsteps. I also grew up wearing Victoria's Secret and PINK and have always been a fan. It felt like a natural fit when I started working with them.
What is the most valuable piece of career advice that you have been given so far?
The most valuable piece of career advice came from my agent who told me never to take rejection too seriously or let it hold me back. I remind myself of this every day.
If you hadn't been scouted as a model, what do you think you would be doing?
When I was scouted, I was working at a kid's playground and was only 15. I have been modeling ever since. If I hadn't been discovered, I would have been attending college in Florida, my home state!
Who are some of your role models in the industry?
My role models in the industry are Naomi Campbell, Candice Swanepoel, and Jasmine Tookes. All are strong, hardworking women whose careers I've been following for a long time. Naomi's runway walk is so fierce; I used to watch videos of her walking to practice my walk.
How do you feel about #BlackModelsMatter? What is your opinion on diversity in the industry?
I think the industry is becoming more diverse and has done a great job of including all ethnicities and races. I think, in general, the world can always work to better itself.