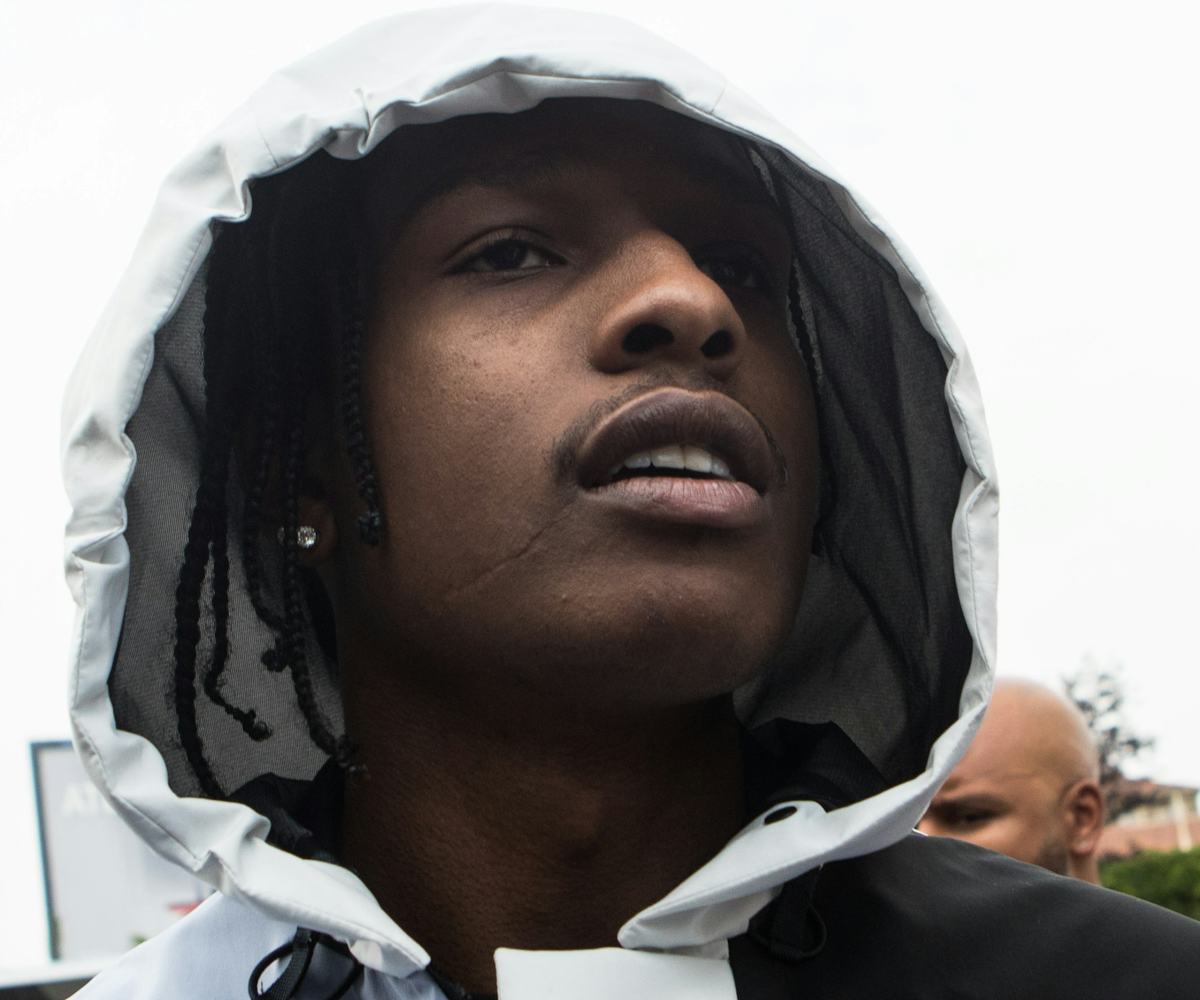 Image by Shutterstock
A$AP Rocky's Nail Art Is My Favorite Thing About Him
A$AP Rocky rocked a minimalist mani at the Prada Spring/Summer 2020 show this week, and it was truly inspiring. The Babushka Boi rapper sat front row at the show, and although his navy short suit was worthy of discussion, it was his mani that caught my eye. On his pointer fingers, A$AP rocked intricate eyeballs on a stark white nail, complemented by his logo (a yellow and black circle design) on one pinky and a smiley face on the other.
This isn't his first foray into nail art—it's become part of his look—and he switches it up from week to week. Last week, he posted an up close photo of his nails, the words "fuk off" on his middle fingers. A few weeks before that he showed off flame-decorated and American Flag digits, accented by massive pearl rings.
To sum it up, you should be following Pretty Flacko on the 'gram, if only for the manicures.