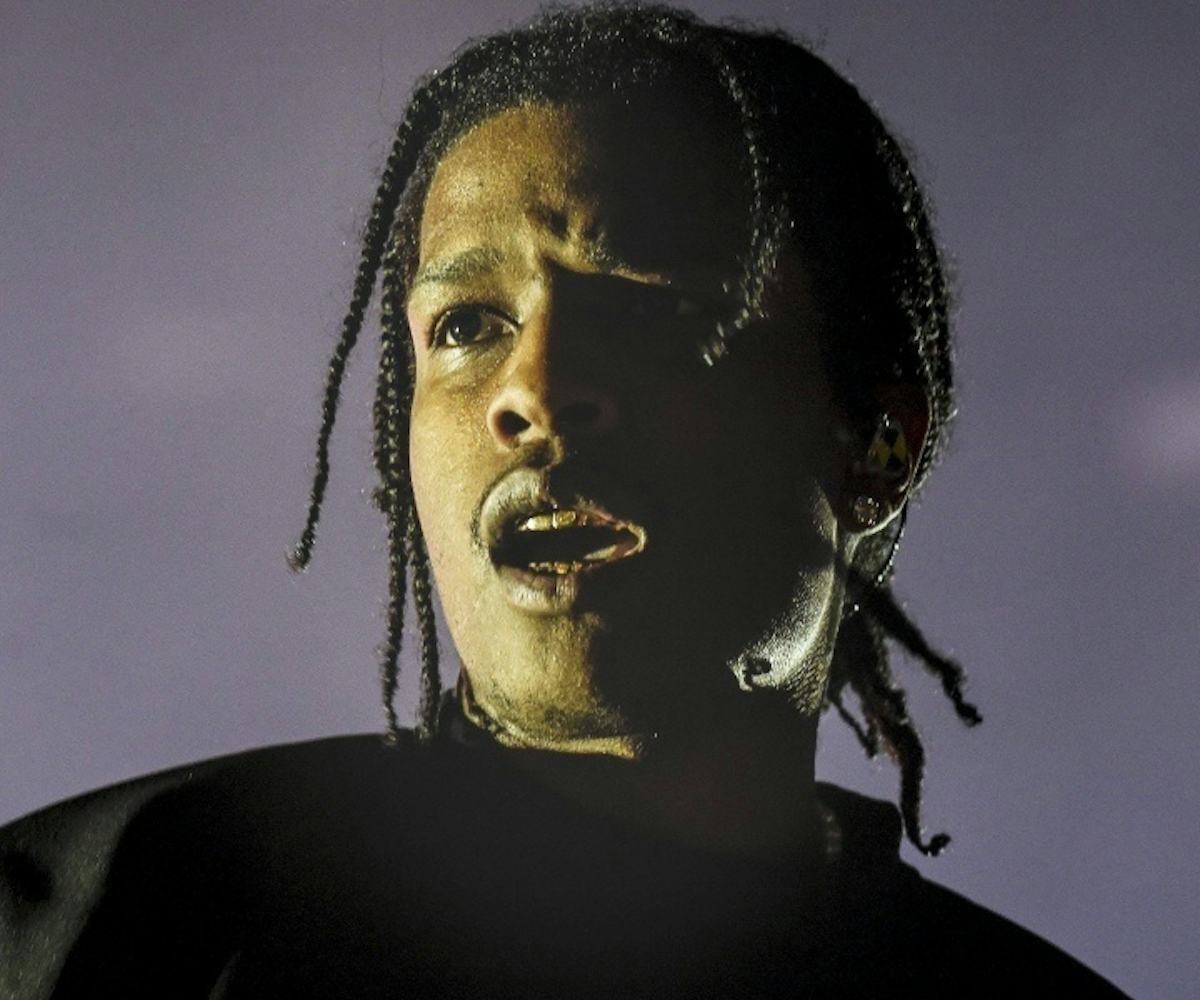 Photo by Emmi Korhonen/Shutterstock.
A$AP Rocky Reportedly Hasn't Thanked Trump For Involvement In Swedish Assault Case
And, apparently, some people aren't happy about it
Despite being charged with assault in Sweden, rapper A$AP Rocky is a free man and back on U.S. soil. The rapper was not required to serve any additional time in jail after being detained for over a month.
His case drew mass media attention from fans and celebrities like Kim Kardashian, Tyga, and Cardi B who all called for his release. Another vocal advocate during his time in the Swedish jail was Donald Trump, who tweeted his support for the rapper. Trump also attempted to speak directly to Sweden's Prime Minister about the matter, and was, according to reports, basically told to mind his own business. Now, Yahoo has released a separate, detailed report that reveals other people who were working in cahoots with Trump to advocate for Rocky. The tea, according to the article, is that they're now "angry" that Rocky hasn't thanked any of them.
The report says that Darrell Scott and Kareem Lanier, two Black men who've made it their business to promote Trump's values to Black communities, were contacted by Hassan Muhammad who calls himself a"fixer" for high-profile entertainers. According to the article, he was reaching out on behalf of Rocky's team in hopes of getting the White House to intervene. This allegedly got the ball rolling on a White House push to free Rocky that involved everyone from Jared Kushner to Mike Pompeo.
When Rocky was released, he thanked his friends, family, and fans. There was no mention of Trump. According to the report, which would honestly make a great Netflix B-movie, the group hasn't heard from Rocky or his team since then and think they're "ungrateful." You hate to see it.
Read all about it here.