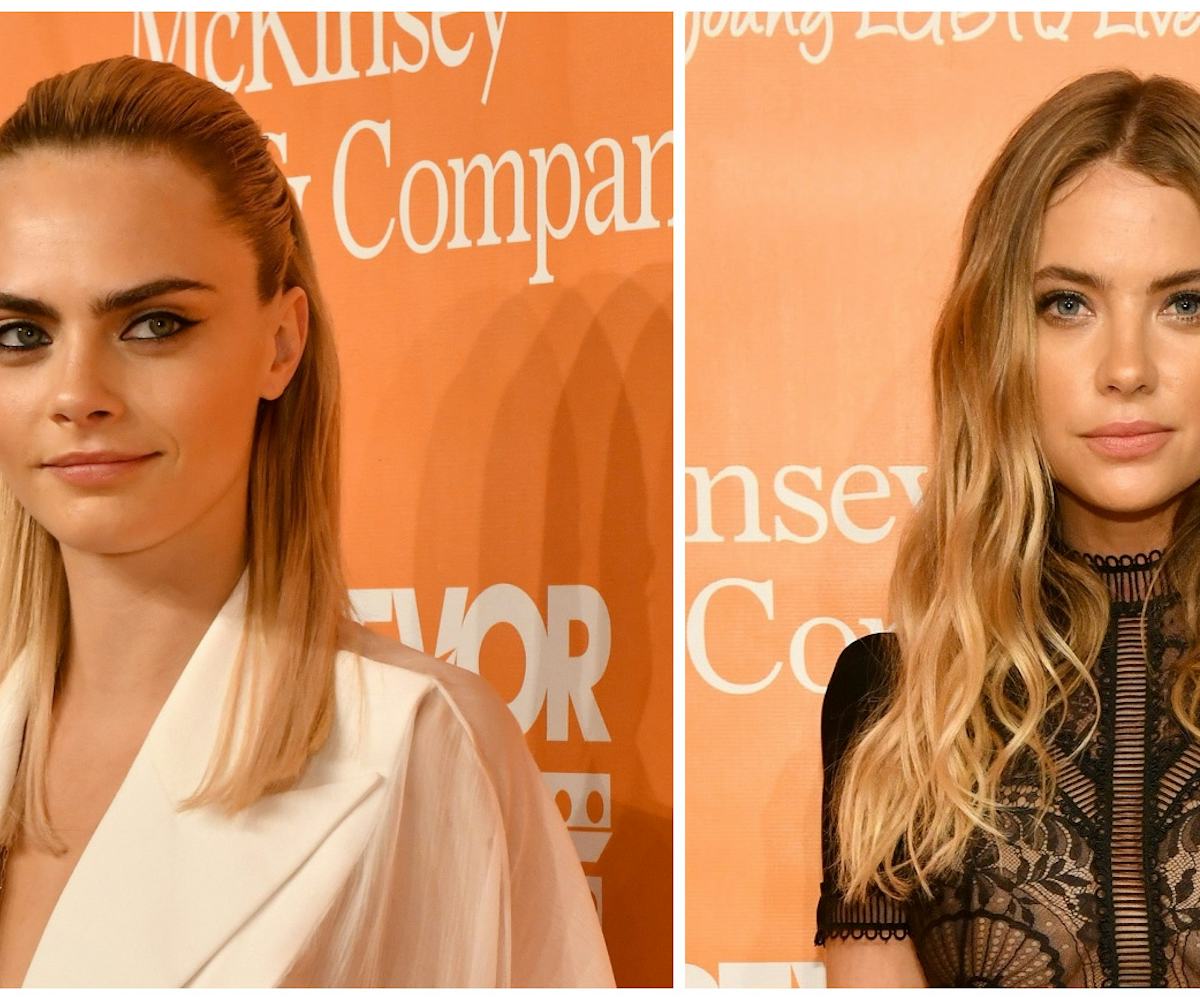 Photos by Craig Barritt/Getty Images for The Trevor Project
Of Course Cara Delevingne And Ashley Benson Confirmed They're Dating During Pride
Delevingne shared why they chose now
Last week, Cara Delevingne and Ashley Benson officially confirmed the rumor that they're dating, with Delevingne posting an Instagram video of the two of them kissing. Now, in a new interview, she revealed why they confirmed the rumors. Basically, it was in celebration of Pride.
In the interview with E! News at the TrevorLIVE Gala, Delevingne was asked why the pair chose this moment to take their relationship public, and she answered: "Because it is Pride, it's been 50 years since Stonewall happened, and I don't know... It's been just about our one year anniversary so, why not?"
Why not, indeed? Delevingne also said that the kissing video was "just a little something," which makes sense. After all, the couple were recently spotted lugging around a kinky sex bench, so some simple kissing must feel pretty elementary.
At the Gala, Delevingne shouted out Benson during her speech too, though not by name. "I also have another very special woman in this room to thank and you know who you are," she said. "She's one of the people who help me love myself when I needed it most and I really needed it. She showed me what real love is and how to accept it, which is a lot harder than I thought." I'm swooning.