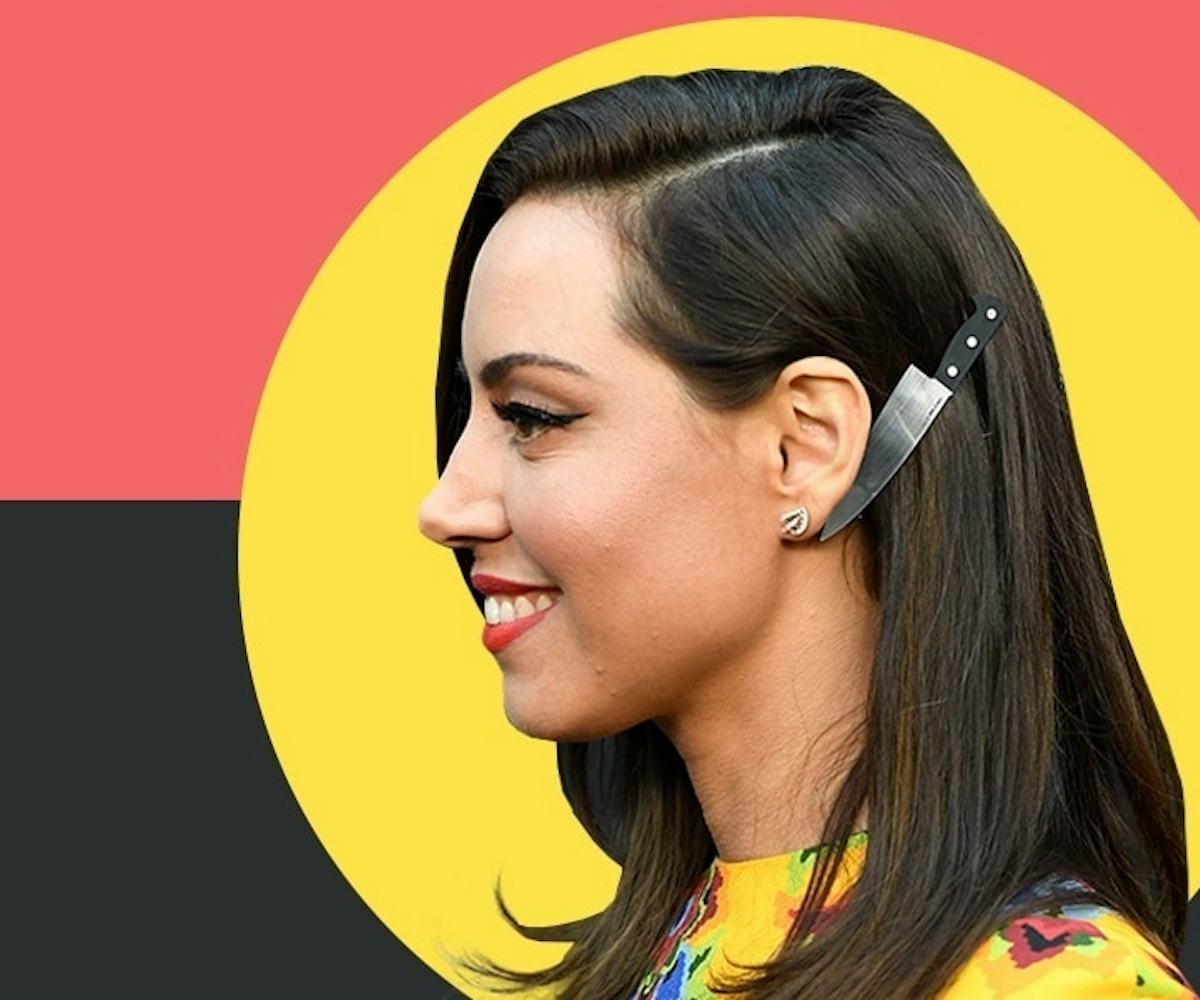 Photo by Frazer Harrison/Getty Images
'Child's Play' Star Aubrey Plaza Literally Took A Stab At The Barrette Trend
I'd say she, uh, killed it
Aubrey Plaza showed up at the premiere for her newest film Child's Playon Wednesday wearing a sneaky tribute to the movie in her hair. In the process, she absolutely owned the barrette trend.
Plaza dressed for the premiere in a yellow floral Carolina Herrera dress. She toughened up the look though, by taking inspiration from the horror flick and placing a large butcher knife barrette in her hair. The Child's Play reboot sees the Chucky doll preying on pretty much anyone he can get his hands on—Plaza included—and, by the looks of the trailer, one of his favorite torture devices is a knife.
Basically, she just won the barrette trend, so everyone else can stop trying.
Hopefully, the knife on her head doesn't symbolize her character's fate in the film and she'll make it out alive.