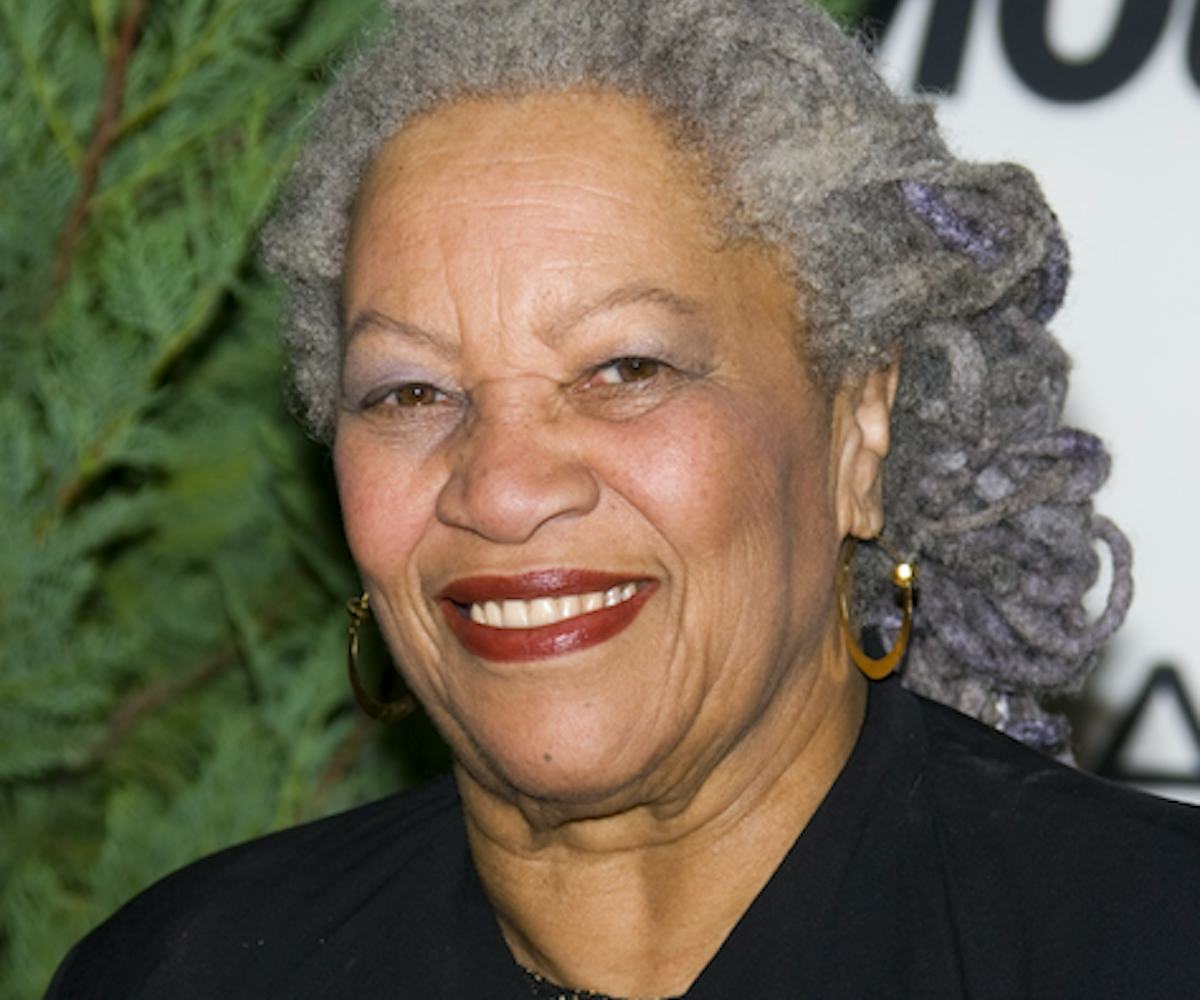 Photo via Shutterstock
Nobel Prize-Winning Author Toni Morrison Has Died
The legendary author of books like 'Beloved,' 'Sula,' and 'The Bluest Eye' was 88
Novelist Toni Morrison died Monday night in New York City, per her longtime publisher, Knopf. The author was 88 years old and had, over the course of her five-decade career, established herself as the greatest American author of her time, with books like the Pulitzer Prize-winningBeloved, Sula, The Bluest Eye, and Song of Solomon profoundly affecting all who lost themselves amongst their pages.
Morrison was born Chloe Ardella Wofford in Lorrain, Ohio, and was an editor at Random House—the company's first Black woman editor—from 1967 to 1983. During her tenure there, she worked with writers like Gayl Jones, Toni Cade Bambara, Henry Dumas, Huey P. Newton, Muhammad Ali, and Angela Davis, thus amplifying the work of Black writers and diversifying the cripplingly white publishing world.
The Bluest Eye, Morrison's debut, was published in 1970, when the author was 39; she published 10 subsequent novels to great acclaim, and was one of the most decorated American writers of all time, winning the Pulitzer (1988); Nobel Prize in Literature (1993); National Book Foundation's Medal of Distinguished Contribution to American Letters (1996); and the Presidential Medal of Freedom, presented to her by President Barack Obama in 2012. Morrison was also a professor of creative writing, working at universities like Howard (her alma mater), Yale, Princeton, SUNY Purchase, Bard College, Rutgers University, and SUNY Albany.
Robert Gottlieb, Morrison's longtime editor at Knopf, said, "She was a great woman and a great writer, and I don't know which I will miss more."
The Morrison family issued this statement:
It is with profound sadness we share that, following a short illness, our adored mother and grandmother, Toni Morrison, passed away peacefully last night surrounded by family and friends. She was an extremely devoted mother, grandmother, and aunt who reveled in being with her family and friends. The consummate writer who treasured the written word, whether her own, her students or others, she read voraciously and was most at home when writing. Although her passing represents a tremendous loss, we are grateful she had a long, well lived life. While we would like to thank everyone who knew and loved her, personally or through her work, for their support at this difficult time, we ask for privacy as we mourn this loss to our family. We will share information in the near future about how we will celebrate Toni's incredible life.
If you aren't familiar with the work of the greatest American literary light of the last century, do yourself a favor in the next few days and pick up The Bluest Eye or Sula or Beloved, and lose yourself in the lyrical genius of Toni Morrison, whose generosity in sharing her gifts with the world felt like a divine act, and one for which we should all feel forever grateful.