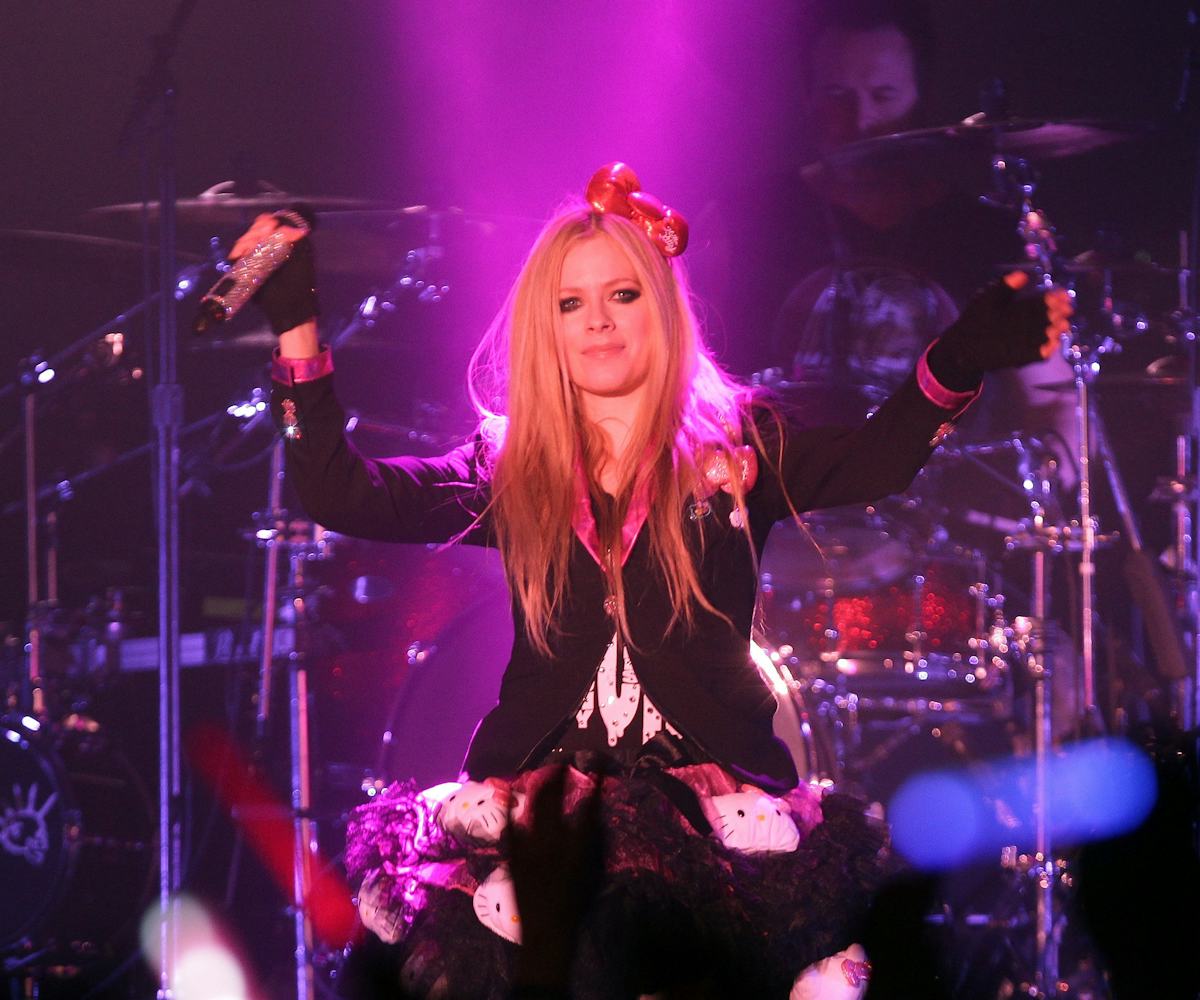 Photo by Ian Gavan / Sung Chun-Jun / Stringer / Getty Images.
Avril Lavigne And Nicki Minaj Just Made A New Feminist Pep Rally Anthem
And possibly trolled fans who think Lavigne is dead
Avril Lavigne is back with "Dumb Blonde," a pop bop sure to set the soundtrack for an all-girls viewing of the next female-led comedy. She's dragged Nicki Minaj (back) across the genre line as a collaborator on the track that insists that, just because she's cute and sweet, doesn't mean she incompetent.
It's an upbeat record vocally reminiscent of Gwen Stefani's "Hollaback Girl" with layered vocals on the hook that sound like a pep rally chant. But Lavigne has not turned her back on rock as heavy guitar riffs set "Dumb Blonde" apart. With feminist lyrics like, "I'm a babe, I'm a boss and I'm makin' this money/ I can flip like a switch and I cut like a blade/ I can sting like a bee, but I'm sweeter than honey/ And I'm quick as a whip so get outta my way," it's the exact kind of song I expect to hear on an episode of The Bold Type, a Rebel Wilson movie, or even at the next Women's March.
There's another line on the track that really stands out. It comes from Nicki when she says, "I am the prototype, the Pinkprint/ And no, I don't want no frauds, wink, wink." Obviously, this is a reference to Minaj's 2017 single "No Frauds" with Drake and Lil Wayne. But could it also be a playful *wink wink* at the rumor Lavigne died at some point and was replaced with a doppelganger?
Listen to "Dumb Blonde" and decide for yourself, below.