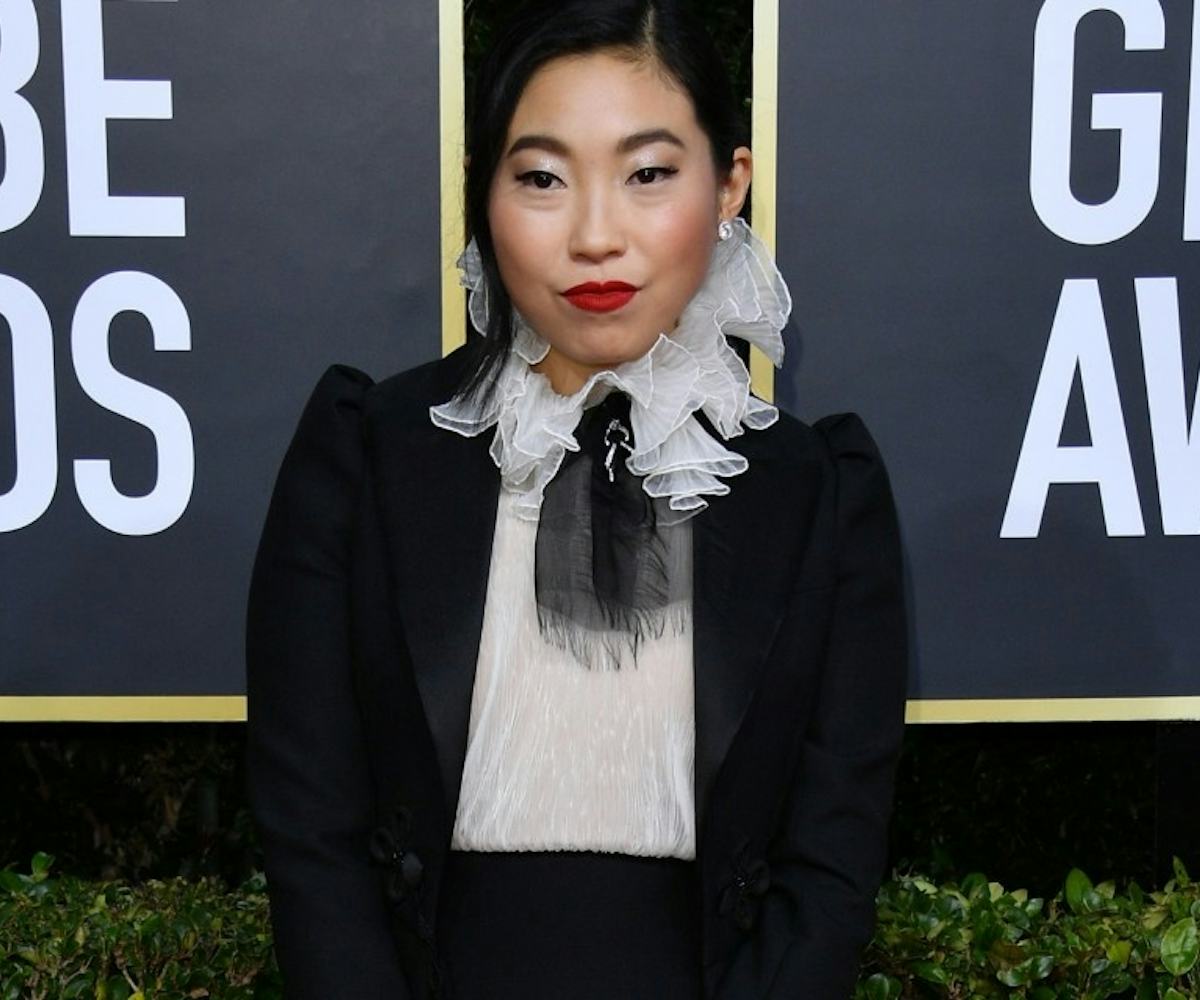 Photo by George Pimentel/WireImage
Awkwafina Wins Best Actress At 2020 Golden Globes
She's the first Asian American woman to win in this category
Awkwafina has won the Golden Globe for Best Actress in a Motion Picture for a Musical or Comedy for her role in Lulu Wang's The Farewell, making her the first Asian American woman to win his category in Golden Globes' history. This is also the actress and former rapper's first win and nomination. She beat out a tough category of fellow actresses, including three-time winner Cate Blanchett, Ana de Armas, Emma Thompson and Booksmart's Beanie Feldstein.
Clearly shocked by her win, Awkwafina made her way to the stage to accept her award, which she dedicated to her father, her grandma, and her mother. "I told you I would get a job, dad," she joked.
In The Farewell, Awkwafina, real name Nora Lum, plays Billie Wang, a second generation Chinese-American writer who finds herself having to lie to her grandmother whom she discovers has been diagnosed with terminal lung cancer. Throughout the film, she grapples with the cultural and generational gap she has with her relatives, as the family tries to figure out how the best way to move forward in the face of the diagnosis. Speaking to Vanity Fair, Lum said of the film — which tackles a much more serious subject matter than her previous work — that "I feel like I have been preparing for this, in a way, my whole life."
Lum's first major movie role was the sardonic Goh Peik Lin in Crazy Rich Asians, which was nominated for a Best Motion Picture (Musical or Comedy) at last year's Golden Globes.
The 77th Golden Globe Awards were broadcasted live from Beverly Hills on Sunday with Ricky Gervais as host. See the full list of winners here, and all of the best red carpet looks here.