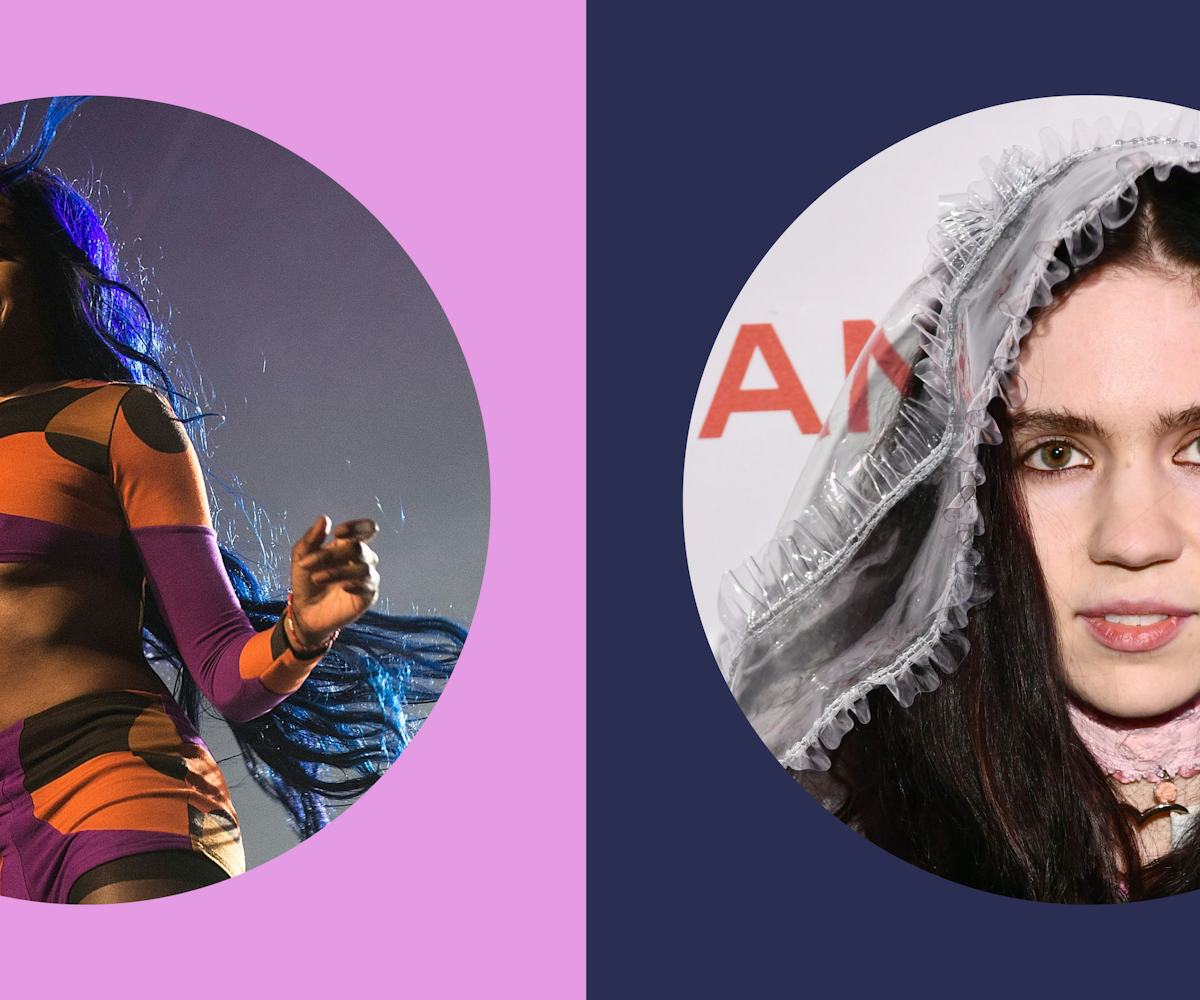 Photo by Cassandra Hannagan/Getty Images; Photo by Emma McIntyre/Getty Images.
Azealia Banks Says Grimes Smells "Like A Roll Of Nickels" In Leaked Texts
The paired lobbed insults at each other
Last week, the story broke that Azealia Banks and Grimes were subpoenaed in a lawsuit involving Elon Musk and a bad 420 joke. This came after a weird summer involving the trio, some acid, and Banks being stuck at Musk's house in what she described as a "real life episode of Get Out." We mentioned that the absurd situation would get even stranger and, well, it's starting to.
Just yesterday, Banks shared some since-deleted screenshots of a series of text messages exchanged between her and Grimes. In the messages (courtesy of Reddit), the two lob insults at each other, with Grimes repeatedly calling Banks a "narc" and fat, and Banks responding by saying that Grimes smells "like a roll of nickels" and is a "brittleboned methhead." You can read the remarks for yourself below.
It appears the messages were sent back in August, which is around the time Banks was said to be at Musk's house and when Musk sent his 420 tweet. According to Consequence of Sound, Banks shared the correspondence after Musk's attorneys attempted to discredit her as a witness by calling her a "Twitter villain" and pointing out that she's a "veteran of long and nonsensical beefs."
Neither Grimes nor Musk has commented on the text messages.