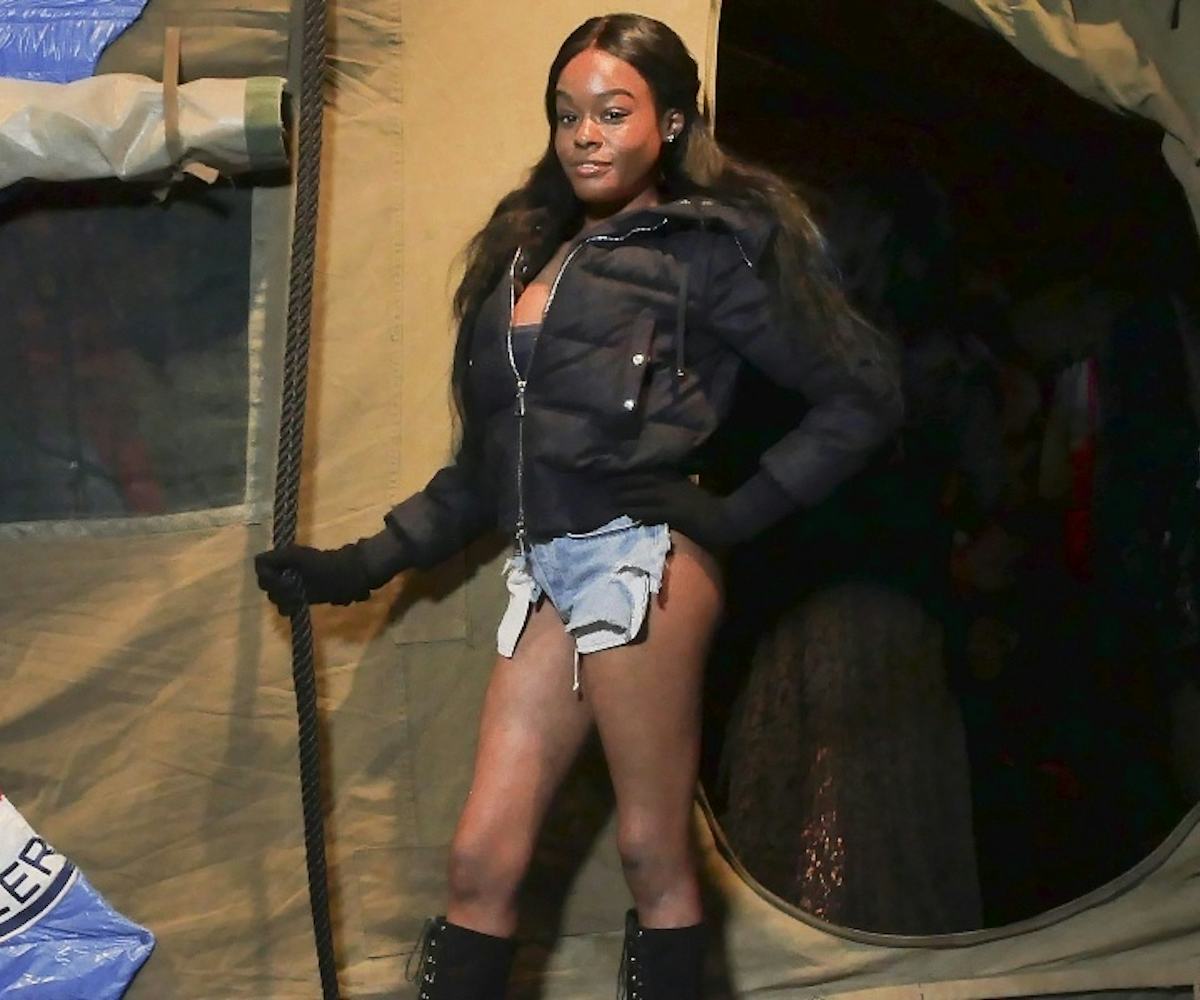 Photo by Swan Gallet/WWD/Shutterstock.
Azealia Banks' Attack On Lizzo Is Fatphobia At Its Worst
Banks revealed her biases in a long Instagram comment
I love Black women. I trust Black women. I want to see Black women win. This does not seem to be the case for Azealia Banks, who has a proven track record of waiting until another Black woman is doing well to drag her down. The latest target of Banks' pathetic vitriol is Lizzo, whose single "Truth Hurts" just hit number 1 on Billboard's Hot 100. This good news triggered Banks to unleash a faux-woke tirade against Lizzo that not only exposed Banks' own general maliciousness, but also her inherent fatphobia.
It started when Banks commented on Instagram that Lizzo's success was the result of "the public and the media" keeping a "fat girl joke going for so long." Banks called this so-called phenomenon "peak boredom," and went on to say that "Truth Hurts" isn't that good of a song anyway. And while not liking that track is an opinion that Banks is entitled to have, calling Lizzo's stage performance a "dumpy fat girl spectacle" and insisting that Lizzo has only been "allowed to shine" because she's a "millennial mammy" is not. It's despicable, and it's a blatant example of fatphobia.
Banks criticized Lizzo for inciting a "lust and disgust phenomenon" because she dares to perform in "leotards with cellulite," and said that Lizzo is "making a fool of herself for a white American public" while not actually promoting body-positivity. Banks also compared Lizzo not only to Queen Latifah and Jazmine Sullivan, noting that the latter two artists were better representations of plus-sized Black women, but also to Adele. However, Banks said that because Adele is white and fat, she doesn't have to "jump around and act stupid" to get attention like Lizzo. So, not only is Banks fatphobic, but she's also trafficking in racist stereotypes.
Fatphobia exists when people are threatened by the success and happiness of fat people, particularly those who love their bodies. In Banks' mind, Lizzo should only exist as a fat woman if she is also quiet, soft, demure, and completely asexual. Banks seems to think that fat people who dare to be okay with their bodies, and move them freely, are detrimental to the communities they represent. All of this is fatphobic logic that shames fat people for merely existing, and it's absolutely toxic to spread it around. But that kind of toxicity is all Banks has to keep herself in the news these days, which is why we'd like for her to just pack up what's left of her failing career and go.