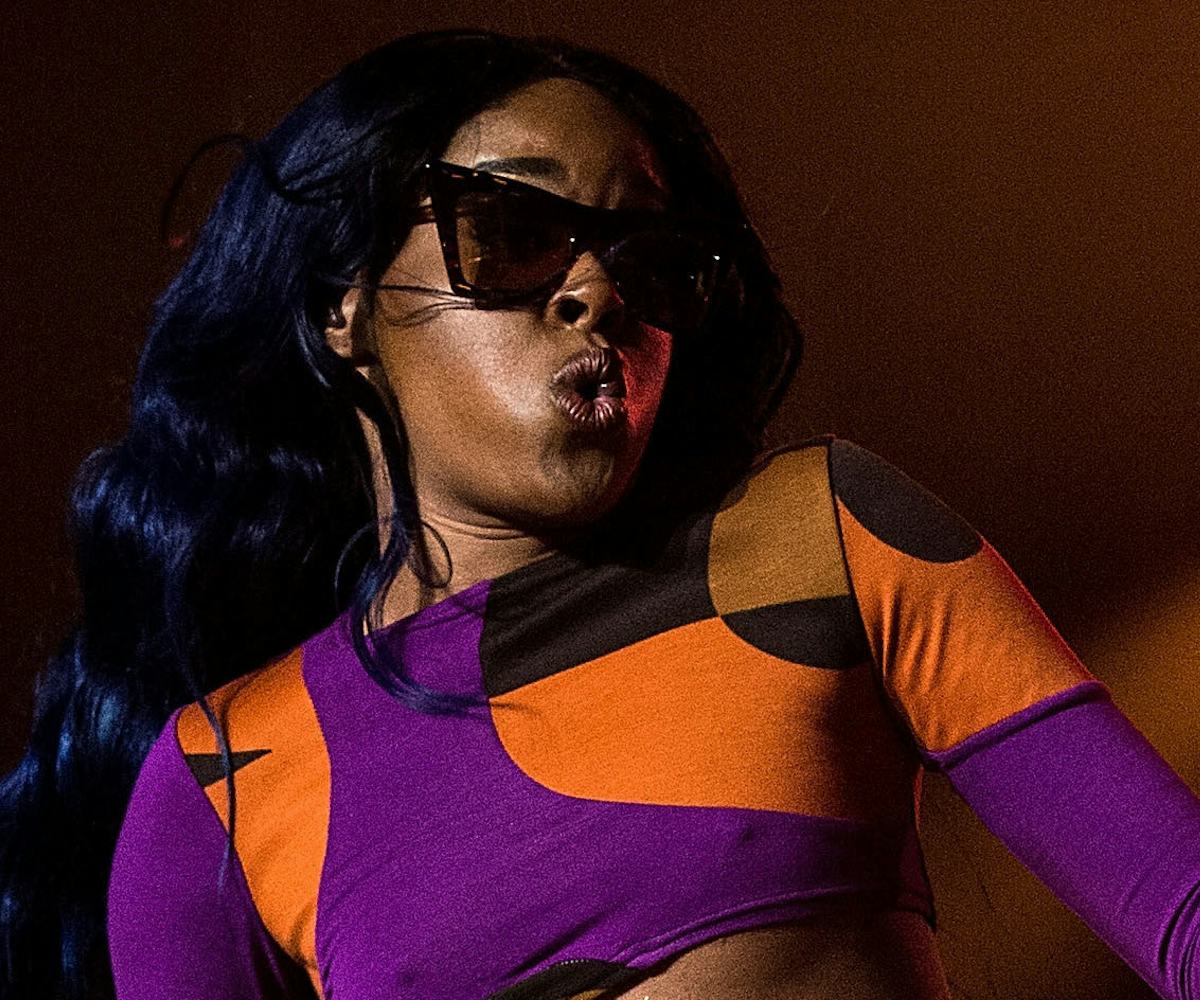 Photo by Cassandra Hannagan/Getty Images
Azealia Banks Took A Break From Twitter Feuding To Release New Music
No mention of Grimes or Jameela Jamil on this track
Azealia Banks has taken a (probably very short) break from starting feuds with celebrities on the internet to release a new song, "Playhouse," on SoundCloud. No, it doesn't include any snide references to her fight with Grimes or her beef with Jameela Jamil.
Banks has been teasing her debut LP Fantasea Two, which will serve as the follow-up to her 2012 mixtape Fantasea, for quite a while. She has released occasional singles, like last year's "Anna Wintour" and "Treasure Island," and even an EP of holiday music, but no full album to house them all. Last year, she revealed that she was postponing the release because she needed "some time to relax and bounce on dick."
The song tells the person that Banks wants to get with to "come into [her] playhouse," a chill way to ask someone to come home with you if you ask me.
It's a good song, however, I really feel like she's limiting herself by not bringing her feuds into her music. Can you imagine a song about Grimes? She really did us a disservice by not turning her "roll of nickels" line into an entire track. Likewise, her and Lana Del Rey could've gotten into it in a studio, with a beat in the background, and it would have been my new favorite song.