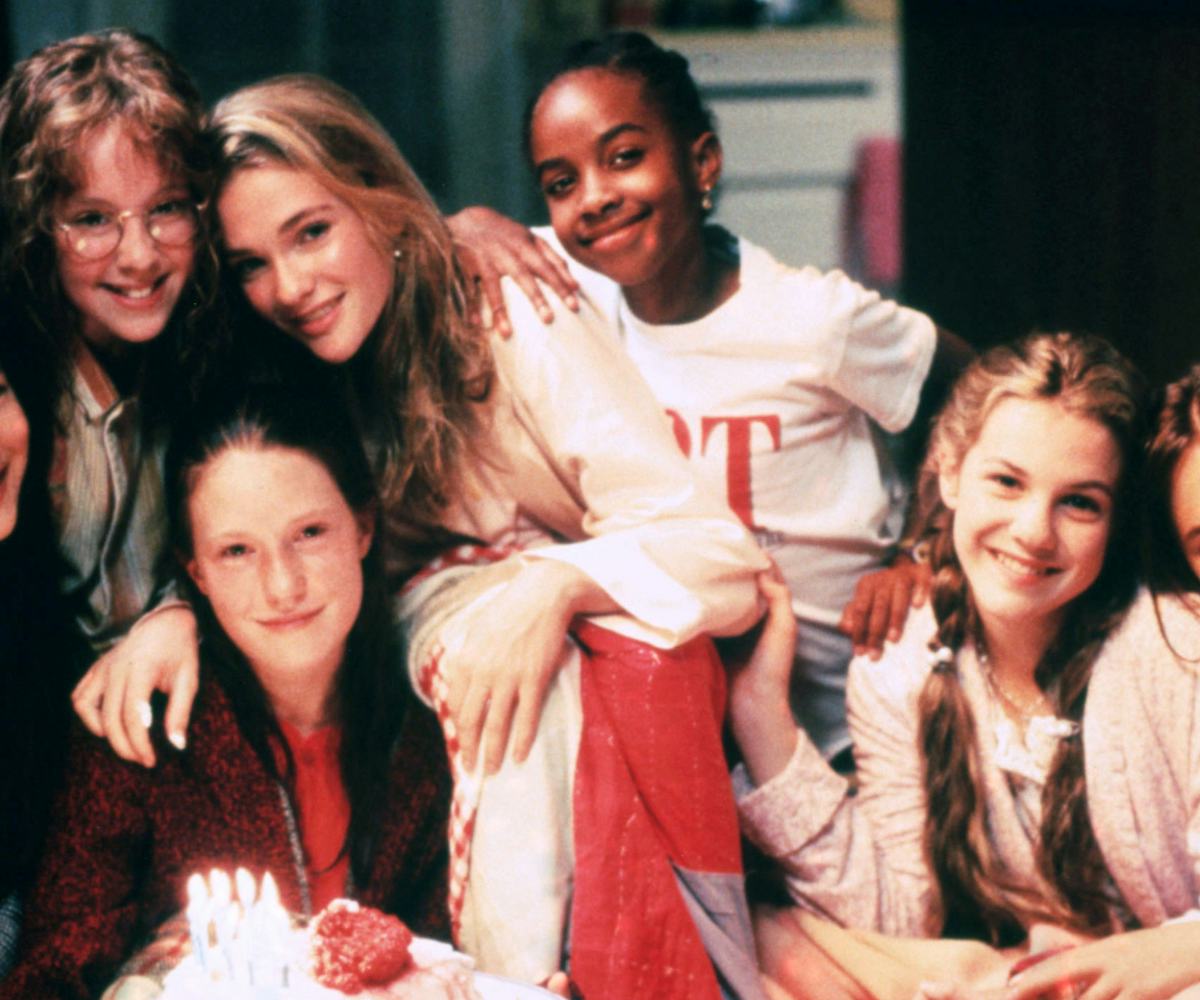 Sam Emerson/Columbia/Kobal/Shutterstock
Meet The New Cast Of 'The Baby-Sitters Club' Reboot
Expected to premiere on Netflix
The era of reboots is still going strong. The full cast was announced for Netflix's The Baby-Sitters Club series on Thursday, which will be a new version of the longtime book series' 1990 television adaptation that was also a 1995 film. Club President Kristy, as well as members Claudia, Stacey, Mary-Anne, and Dawn are back, and keeping their very 1980s names.
Newcomers Sophie Grace, who plays Kristy, Momona Tamada (Claudia), Shay Rudolph (Stacey), Xochitl Gomez (Dawn), and Malia Baker (Mary-Anne) will be taking on the classic roles for the new Netflix show, which will consist of 10 30-minute episodes. A premiere date has not been confirmed. Alicia Silverstone and Mark Feuerstein were already announced to play the mother and stepfather of Kristy back in August.
While the first Baby-Sitters Club book came out way back in 1985, author Ann M. Martin has given her stamp of approval for the reboot, saying that she's looking forward to seeing a new generation of fans.
"I'm amazed that there are so many passionate fans of The Baby-Sitters Club after all these years," Martin said in a statement last February. "And I'm honored to continue to hear from readers—now grown, who have become writers, editors, teachers, librarians, filmmakers—who say that they see a reflection of themselves in the characters of Kristy and her friends. So I'm very excited about the forthcoming series on Netflix, which I hope will inspire a new generation of readers and leaders everywhere."
See the reboot's first promotional poster, inspired by one of Martin's book covers, below.