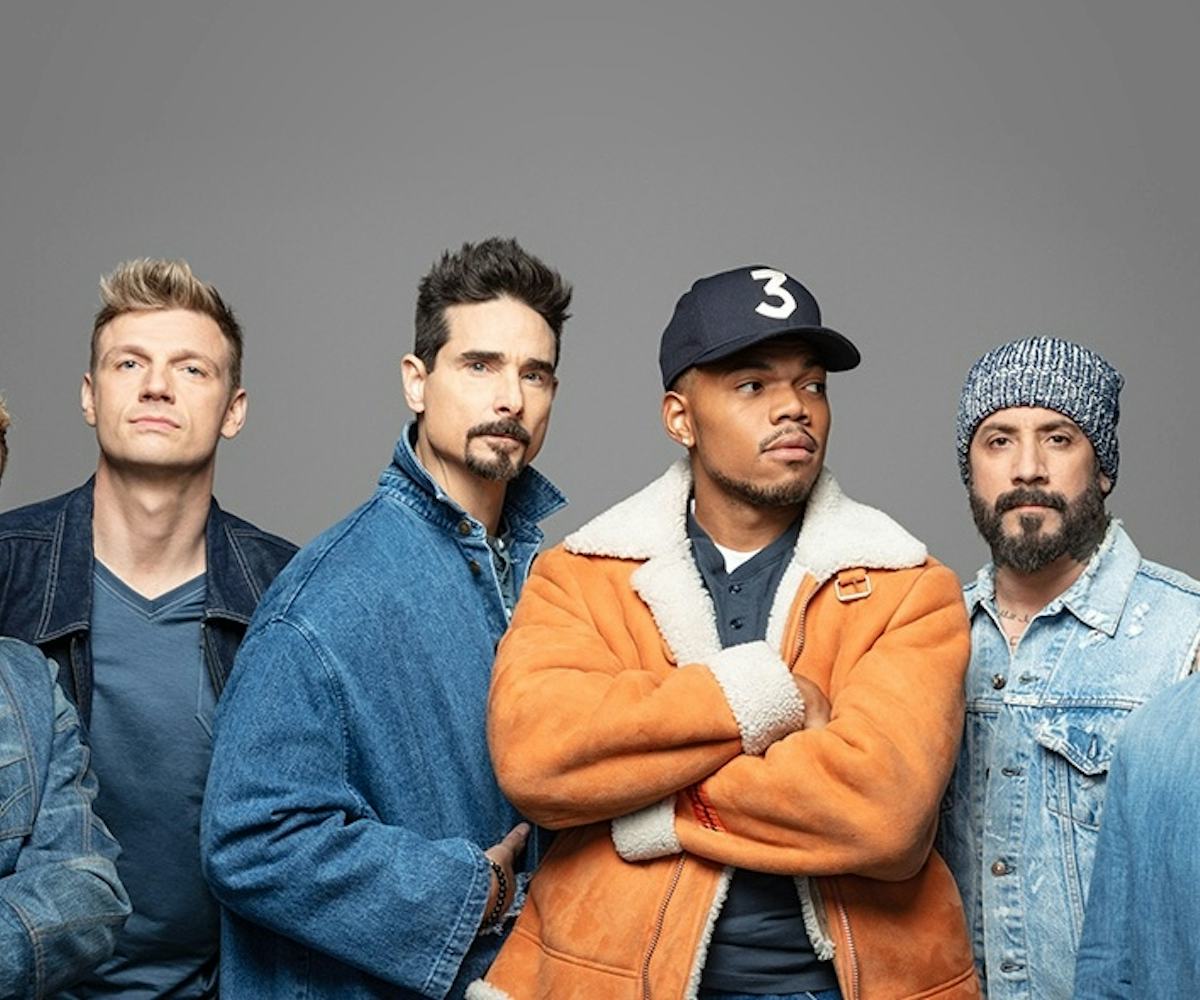 Photo courtesy of Doritos.
This Backstreet Boys Classic Just Became "Hot" Thanks To Chance The Rapper
See him dance with the band and add his own verse to the "I Want It That Way" remix
Every year, companies spend millions of dollars on a commercial slot during the Super Bowl. As one of the biggest sporting events in the country, it draws in over a hundred million viewers each year and is worth the huge investment for those who can afford it. Super Bowl commercials are not only prime television real estate, but they are sometimes way more interesting than anything set to happen on the field, often relying on star power to create more buzz for themselves. Doritos is one of the brands using this formula for its 2019 slot. What's more, it's combining the old with the new.
Promoting its new flavor, Flamin Hot Nacho, the tortilla chip connoisseurs have enlisted the help of Chance the Rapper and the Backstreet Boys to make one of the latter's "original" hit singles "hot." The result is a mini music video to a remix of the band's 1999 jam "I Want It That Way," complete with a new beat and a verse from Chance. The Backstreet Boys, on their part, still have the stamina they did 20 years ago. And Chance brings all the charisma and his signature "3" hat. It actually kind of slaps.
Check out the video, below, and judge for yourself.