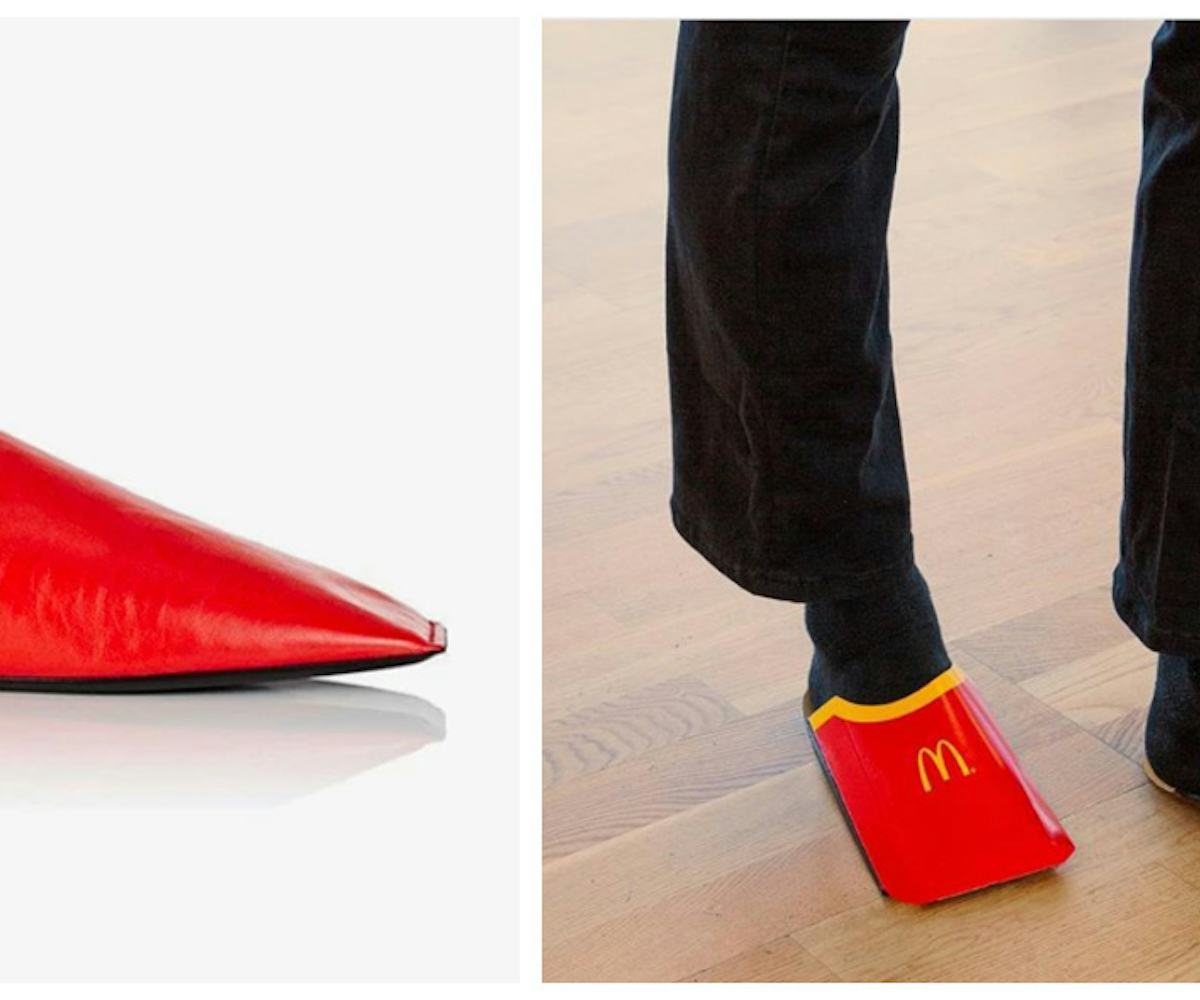 Photo courtesy of Balenciaga / Photo via @McDonaldsSverige Instagram
McDonald's Just Dragged Balenciaga's French Fry Carton-Like Shoes
Last year, Balenciaga released bright red square-toed mules which bore a striking resemblance to McDonald's french fry cartons. Now, the chain has fired back at the designer, threatening to release its own version of the shoes.
McDonald's Sweden posted a photo to its Instagram of a person wearing actual McDonald's fry cartons as shoes, and honestly, if there weren't yellow M's printed onto them, I'd have a hard time distinguishing them from the Balenciagas from a distance. Though the post doesn't directly reference the Balenciaga shoes, one can only assume that's who they are trolling.
McDonald's version actually makes for some pretty fly slip-ons, if you ask me. Good thing the Swedish branch of Mickey D's seems to be considering releasing the shoes if the post receives enough attention. The caption of the Instagram post translates to, "If we get 103042 likes we release these for real," though it only has about 17,000 as of publish time. These would likely cost much less than the Balenciaga shoes, which cost $545.
Internet, do your thing. I want a pair.