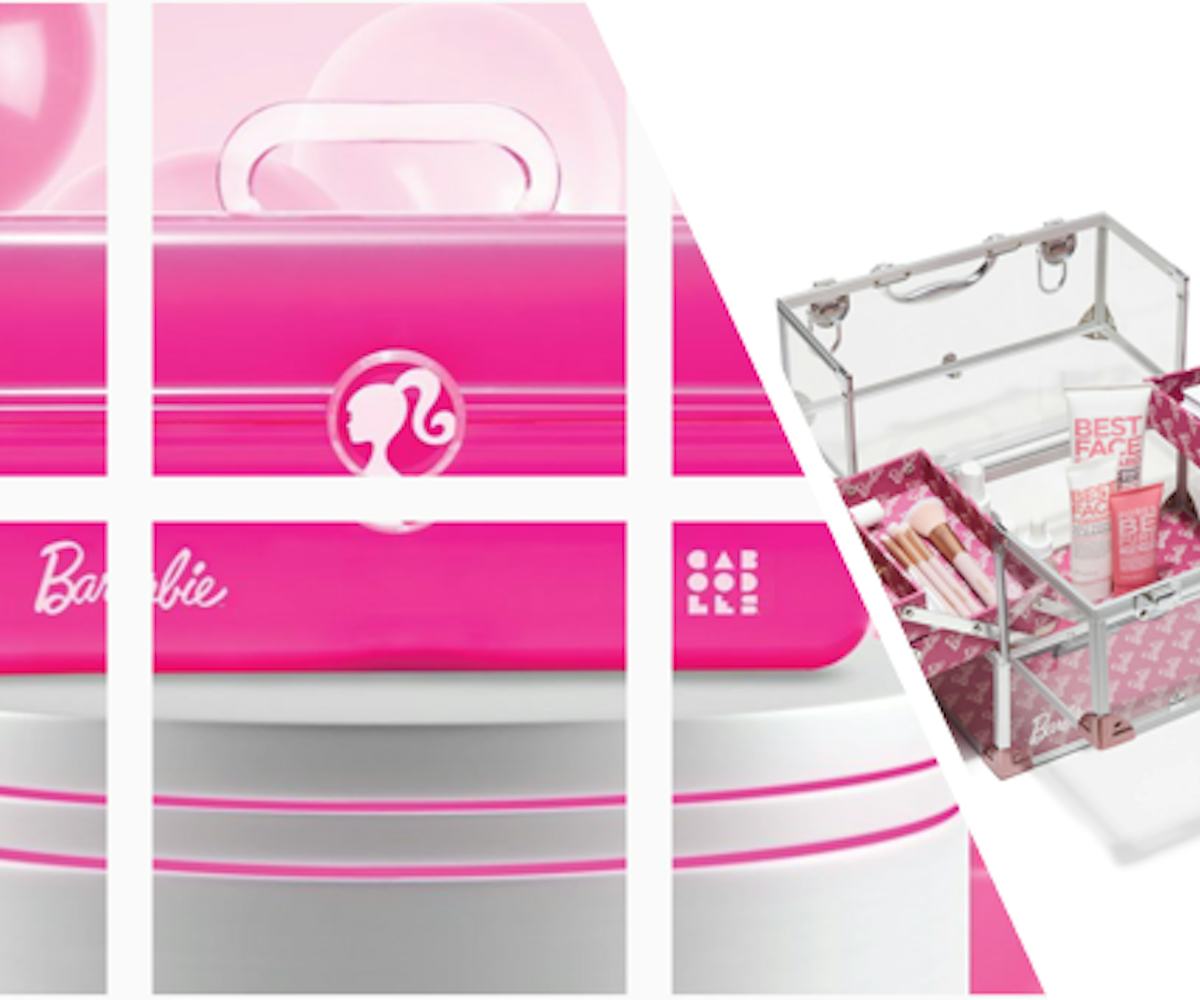 Image courtesy of Brand
Barbie And Caboodles Have Teamed Up For The Ultimate Early Aughts Collab
If you were cool in the '90s and early aughts, then you probably had a Caboodle. Or a GameBoy. You were definitely the coolest if you had both. I wasn't cool at all, but I had one anyway. My Caboodle was a lucite pink train case with shelves that popped out when unlocked and stored everything from hair ties to lipsticks and nail polishes I swiped from my mom. It's still sitting somewhere in my grandmother's house—a time capsule of my childhood obsession with collecting makeup. Well luckily for me (and everyone else), all things early aughts are back—and that includes the beloved cases. It has just been announced that Caboodles is teaming up with Barbie for an exclusive collection.
This is the second time the brands have partnered up—the first time was back in the early '90s, but now that the demand for nostalgia is at an all-time high, it's only right that they brought it back. Caboodles announced the collab via Instagram—giving away a case from the OG collection to celebrate (we'll take two).
The initial drop will include a Barbie-pink case in the classic Caboodle style ($25) and a clear train case with rose gold accents ($76). The brand plans to expand the collection with more cases over the next few months—including some exclusive-to-Ulta options that you can shop now too.
See the products currently available, below.
Caboodles, Neat Freak Barbie Pure Glam, $76, available at Caboodles.com.
Caboodles, On-The-Go Girl Barbie Iconic Pink, $25, available at Caboodles.com.
Caboodles, Barbie On-The-Go Girl in Rose and White, $25, available at Ulta.com.
Caboodles, Barbie Pretty in Petite, $15, available at Ulta.com.
NYLON uses affiliate links and may earn a commission if you purchase something through those links, but every product chosen is selected independently.