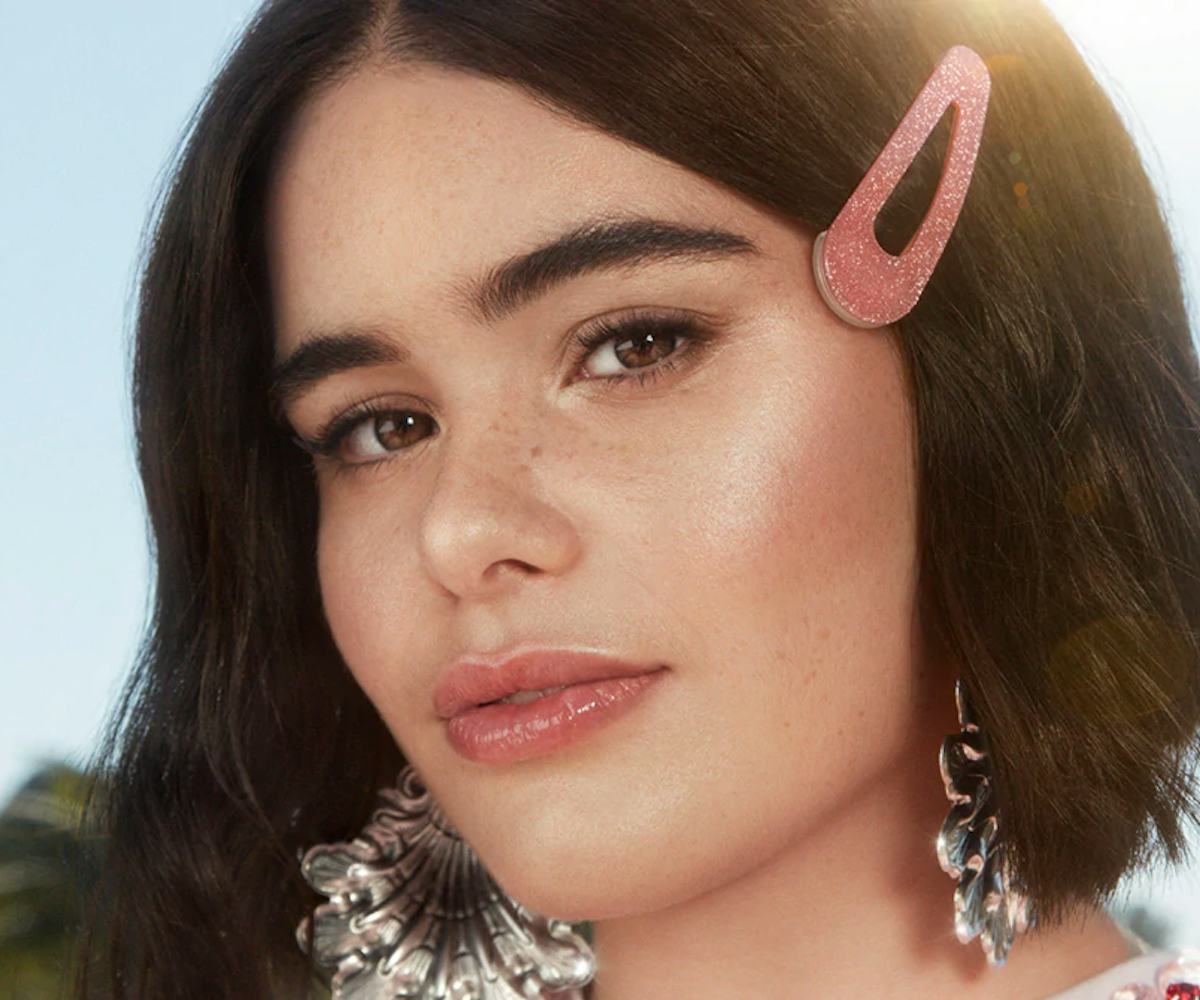 Image courtesy of brand
'Euphoria' Star Barbie Ferreira Announces Partnership With Becca Cosmetics
This is a full circle moment
Barbie Ferreira's 2020 is already off to a major start. Following the debut of her January cover for Vogue Mexico, the Euphoria star has just landed her first-ever beauty partnership. In an Instagram post on Jan. 8, Ferreira was announced as the face of Becca Cosmetics. The announcement, posted on the brand's social media accounts, read, "More than just the face of BECCA, she is a light-filled example of how we show ourselves to the world: Fearless. Passionate. Open. Individual."
While the partnership isn't tied to one particular product, the focus of the campaign is on glow — think: the brand's recently launched Light Shifter Brightening Concealer or the popular Pressed Highlighter that Barbie can be seen wearing in her debut campaign for the brand. It's a full-circle moment for the actor, who first fell in love with the brand's highlighters at a young age.
"The Becca liquid highlighter was the first highlighter I ever bought, back when I was serving dark blue smokey eyes in high school and spending hours on YouTube looking up how to make fake scars with spirit gum," Ferreira shared on Instagram. "I couldn't be more thrilled to do this with a brand I've used religiously since the start of my love for makeup!"
Becca Cosmetics has launched a number of successful influencer and celebrity collaborations in the past — including collections with Chrissy Teigen and YouTuber Jaclyn Hill — but the brand has bigger, more long-term plans for its partnership with Ferreira. In her role, she will not only star in campaigns and advertisements but will consult on and push for more mindful casting and conversations around body positivity, gender, race, and mental health.
"For years, I was part of 'inclusive' campaigns that didn't exactly put their money where their mouth is," Ferreira shared with Refinery29. "I am so happy to have my friends, who are from all different walks of life, representing who wears makeup; it's not just women and it's not just what we're used to seeing from makeup brands, which is usually a pretty not-inclusive shade range or casting."
Shop Barbie Ferreira's favorite Becca picks here, and check out her first campaign for the brand below.