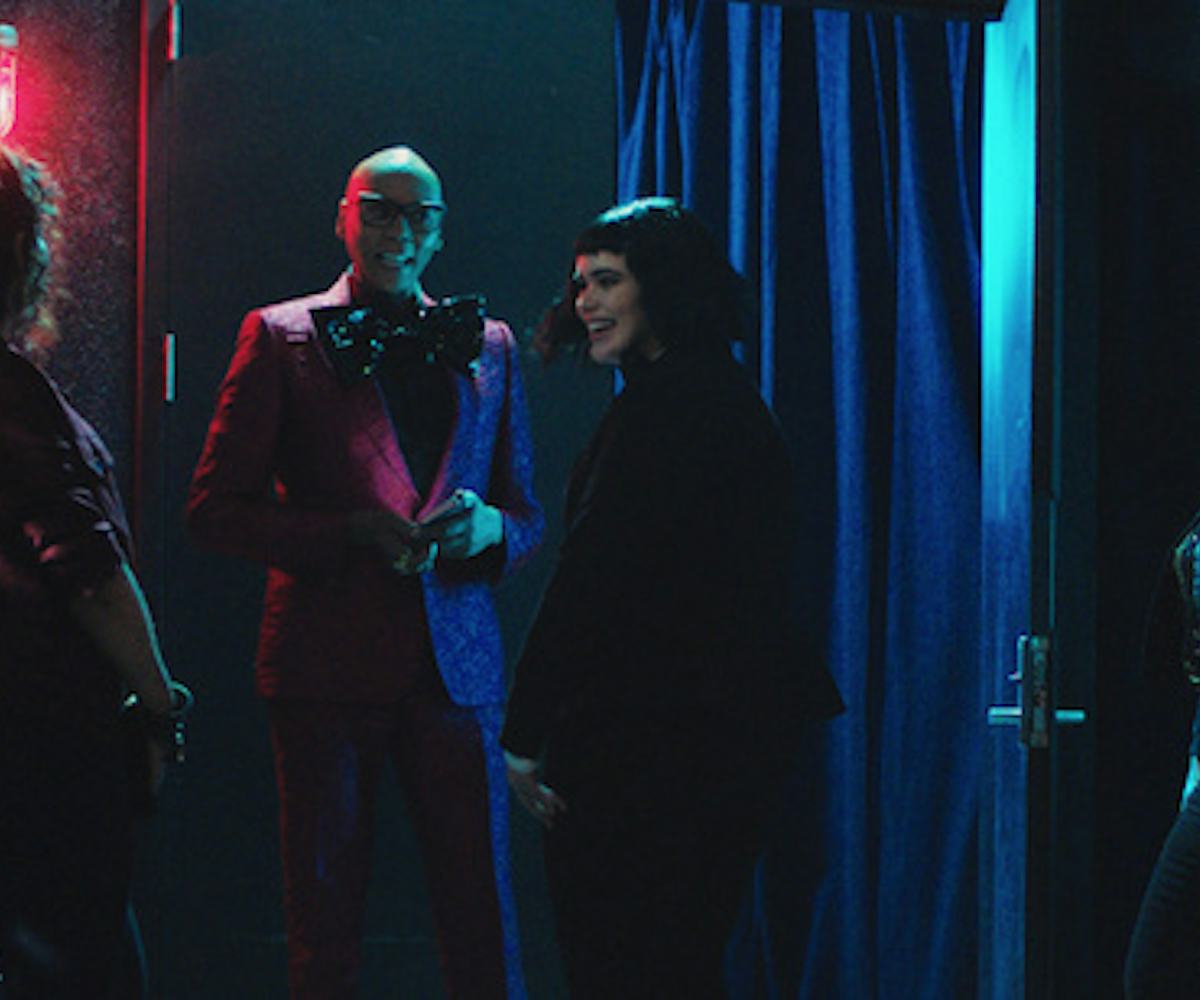 Photo Courtesy of Torrid
RuPaul Sneaks Barbie Ferreira Into A Party In Torrid's New Short Film
Plus, see some behind-the-scenes photos from the shoot, too
Torrid has brought together the dynamic duo you didn't know you needed. On Wednesday, the clothing brand debuted its second short filmNight Out, starring Barbie Ferreira and the one-and-only RuPaul. The new release is a follow-up to Ferreira's first film, Locked Out, which was released earlier in December as part of a four-episode series with the fashion brand.
Night Out follows Ferreira and two of her friends for a night out on the town when they find themselves locked out of a very bumping party shortly after RuPaul walks in. Luckily, the friends have a plan: Wait outside by the back entrance until someone conveniently opens the door. After waiting and waiting (and waiting some more), who else but RuPaul comes outside to tell the group that their looks are just too on-point to not be seen inside the club (he and Ferreira are both wearing bow ties, after all). If only every weekend night were like this.
Of course, Ferreira is wearing Torrid, including a pair of Denim Bombshell Skinny Jeans. And Ru got in on the Torrid action, too, wearing an oversized sequin bow, which was custom-made for him from an upcycled sequin dress from the brand.
Ferreira's entire Night Out look is shoppable on the Torrid website — everything from her blazer to belt to bra. Watch the new short film, below, and see some behind-the-scenes photos from the shoot, too.