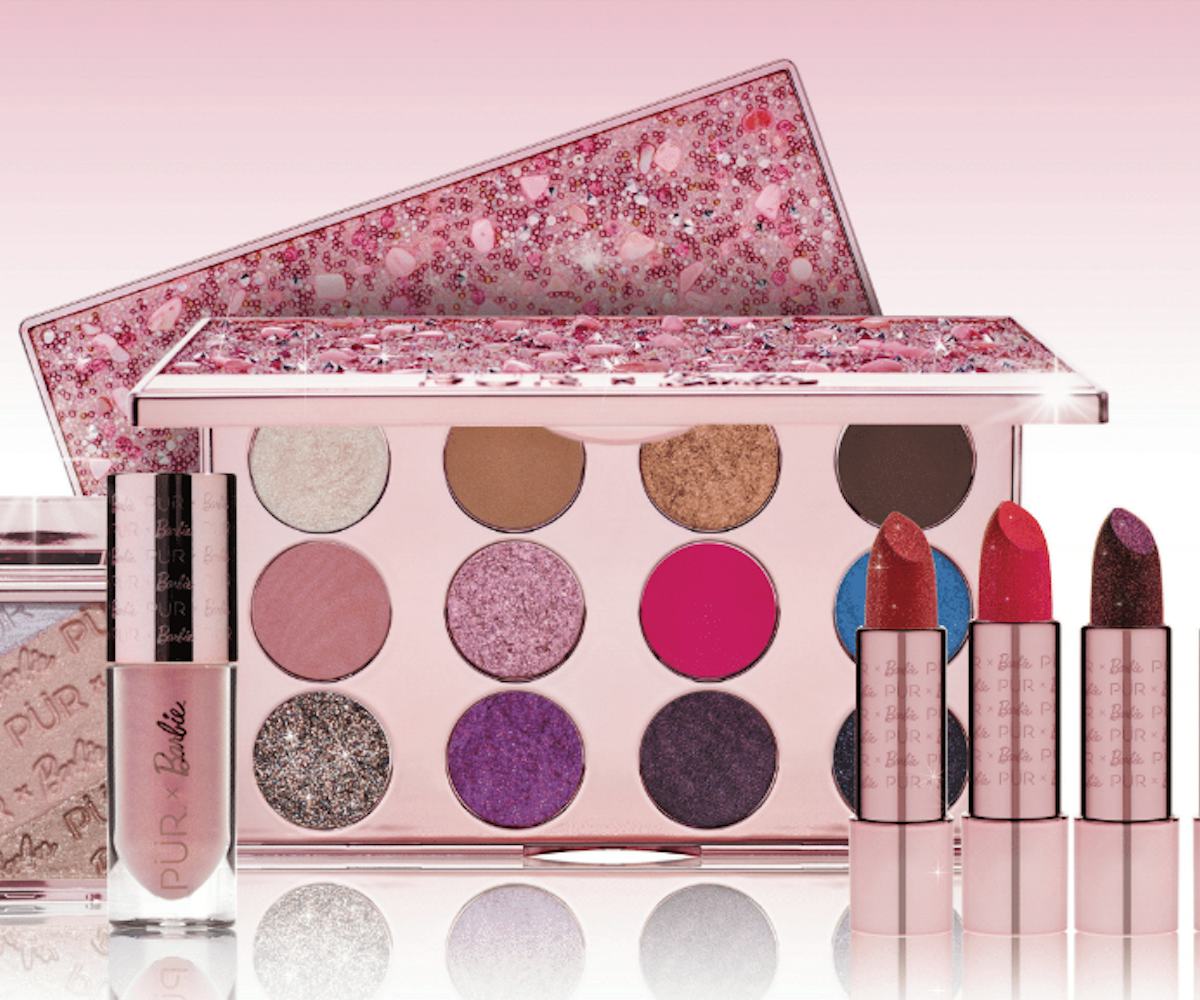 Barbie Now Has A Makeup Collection And It's As Bright As You'd Expect
Happy birthday to a legend
To celebrate Barbie's 60th anniversary (she can now flex her senior discount), PUR released a makeup collection that feels like Barbara Millicent Roberts designed it herself. Inspired by "limitless possibilities," the seven-piece collection includes a 12-shade eyeshadow palette, lip gloss, a mini highlighter palette, four lipsticks, and a set of lashes you can use again and again—all of which are housed in glittery, sequined packaging. It's brand-appropriate, nostalgic, and vegan, too.
The eyeshadow palette—arguably the star of the collection—features vibrant shades like Ken, a matte navy, and Barbie, a matte pink, alongside muted shades like Fantasy, a champagne pink that seems identical to Barbie's go-to look.
"This collection is designed to encourage, inspire and empower beauty lovers around the globe with products that promote self-discovery and expression," the brand shared in an Instagram caption celebrating the collection. The brand announced the partnership with a video campaign and a variety of models in life-size Barbie boxes—a testament to how much the Barbie brand has changed in six decades. Although the blonde-hair, blue-eyed look continues to remain central to the brand, Barbie has since launched a variety of diverse dolls under the "Barbie Fashionistas" collection. There are short dolls, curvy dolls, dolls with disabilities—and Mattel continues to explore ways to create dolls that reflect the world we live in.
The limited-edition collection ranges from $14 to $34 and will be available on August 2 at PurCosmetics.com and in-stores August 4th at Ulta.