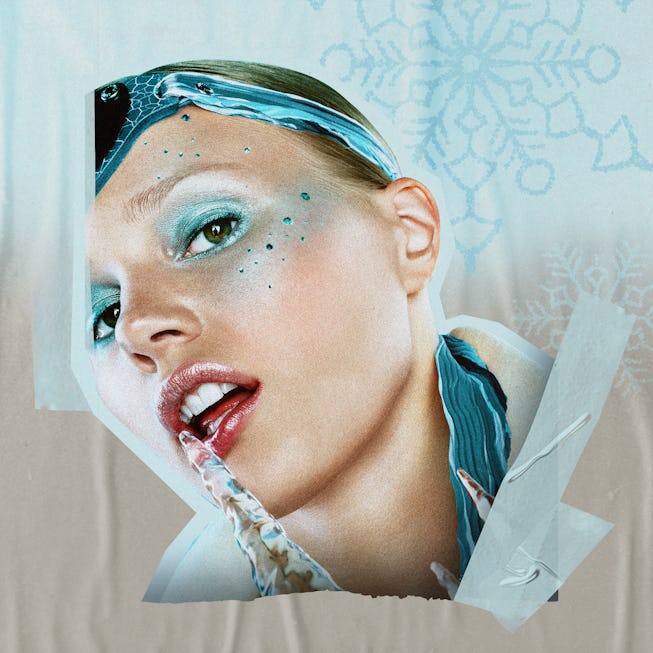 8 High-Shine Products To Help You Score The Ice Queen Beauty Trend
Keep your cool by giving skin a dewy, almost metallic sheen that's ideal for winter.
Yet another BeautyTok hit, the ice-queen makeup trend is here to stay. While it can be interpreted in a more literal sense, with frost-like touches on the skin, the easiest way to wear it for a night out is by turning the shine all the way up — and that goes for skin and makeup alike. Not only does it look incredible in photos, but it can also be an easy way to experiment with a new makeup look and shades you might not typically use, like chrome and cobalt. Done in metallic sheens, however, they can make for one seriously eye-catching look. Here, the products you need to pull it off, all available at Ulta Beauty.