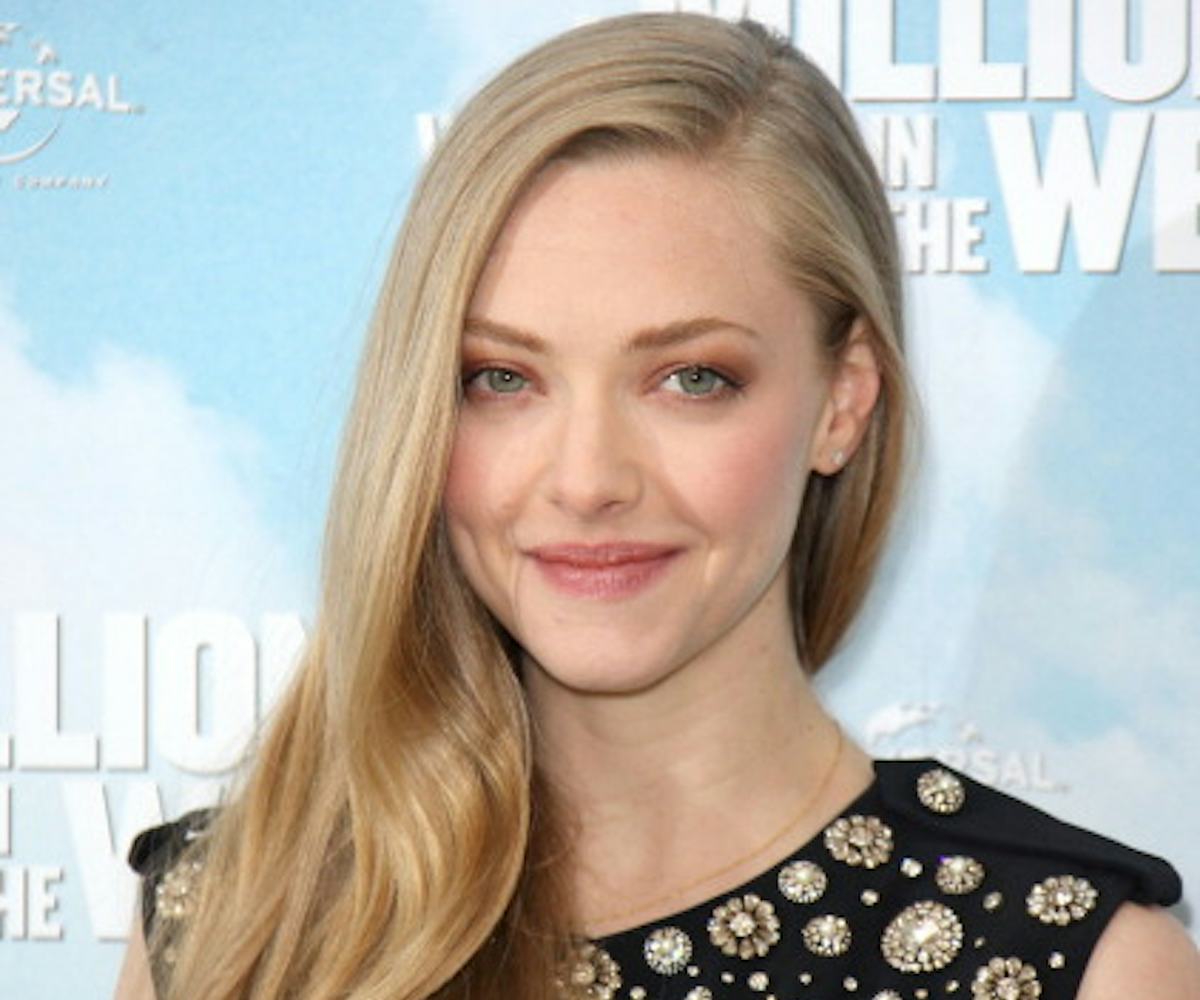 Photo via Getty Images
amanda seyfried chopped off her hair for locks of love
because she's a perfect human.
We didn't need another reason to love Amanda Seyfried, but we've sure found one. The outspoken and gorgeous actress cut off her famous, long, and envied blonde locks yesterday with the purpose of donating to Locks of Love, a charity that provides wigs for children who have lost their hair due to medical conditions.
She's essentially had the same 'do for as long as we can remember, so we are really feeling this mixup. And it's always a good time to give back. Her new cut lands just around her shoulders, so it's the perfect summertime 'do. Click through the gallery to see her new look and, of course, a super-cute picture of her dog Finn.
"New haircut/old friend #CledeTomoko #cledepeaubeaute @cledepeaubeauteus"
Finn is wearing my #locksforlove