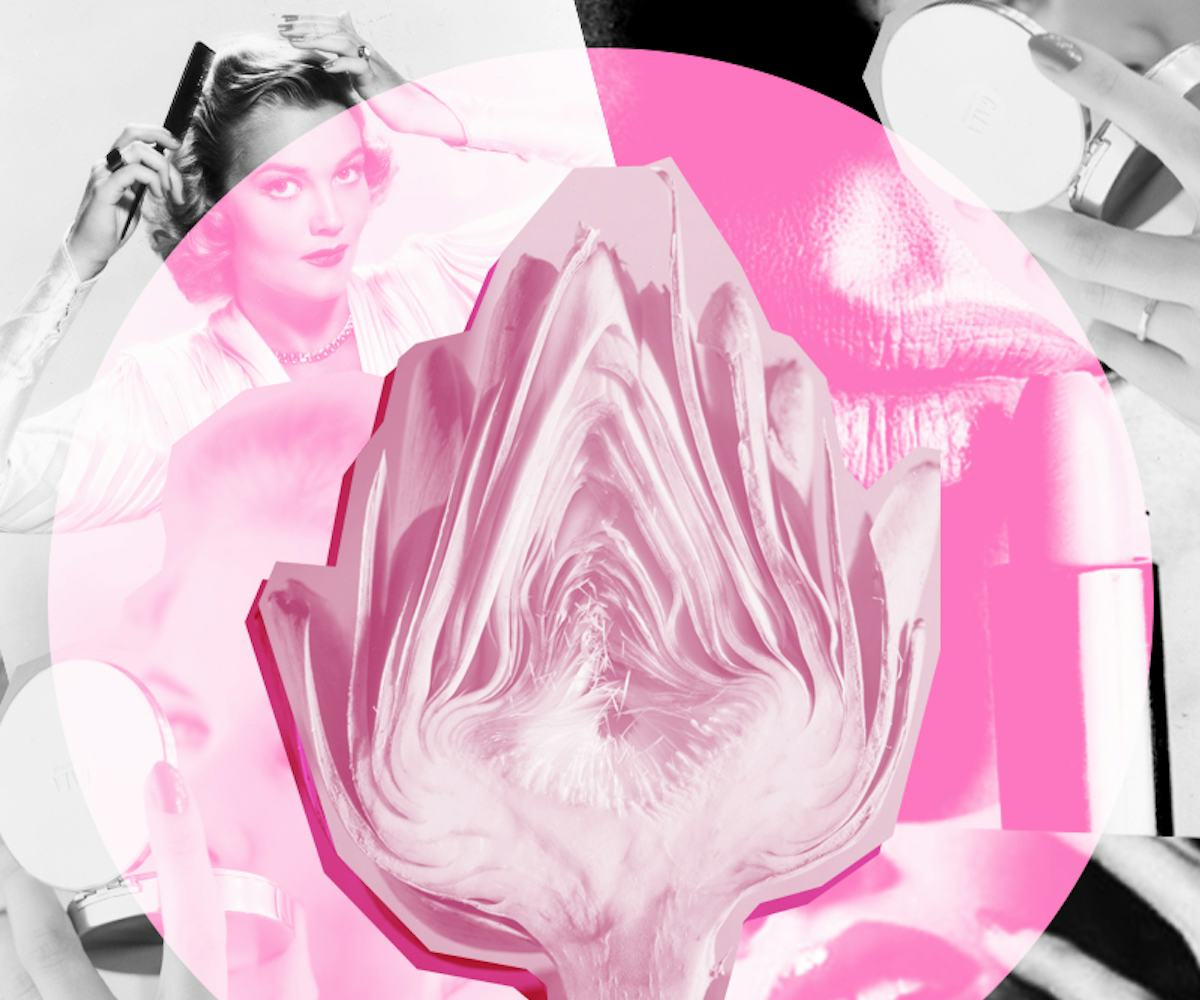 Collage photos via Getty Images
Beauty's New Unexpected Miracle Worker: Artichoke
The beauty industry's new superfood obsession
Eating well and making sure that your body is getting the nutrients it needs to function properly is a huge part of your skin's overall appearance. So, not surprisingly, the superfood movement has led to a massive amount of beauty innovations. Joining kale, pomegranates, and broccoli on the list of coveted beauty ingredients is the artichoke.
Naturally rich in antioxidants and vitamins, the food helps the body rebuild cells and increase circulation. Since antioxidants combat free-radical damage, they can help prevent uneven appearance of skin and prevent wrinkles. In other words, it's a powerful force that's sure to be found in a bevy of anti-aging products soon. The nutrients found in artichokes also help skin retain moisture, leading to overall strengthened skin and a more youthful appearance. 
Similarly, it's also being used in some really great hair products, like Jen Atkin's OUAI Treatment Mask, Drybar's Hot Toddy Heat & UV Protectant lotion, and Green People's Quinoa and Artichoke shampoo.
When searching for artichoke-filled beauty products, look for Cynara Scolymus (artichoke leaf) in the ingredients. While it's certainly becoming more prevalent in new beauty innovations, it's still relatively new, so it's sometimes hard to find. Find a few of our favorite artichoke rich products in the gallery below.
Yuri Pibu, Artichoke Night Cream, $38, available at Glow Recipe.
SK-II, Essential Power Essence, $125, available at Sephora.
boscia, Charcoal Deep-Pore Cleansing Stick Treatment, $28, available at boscia.
Dr. Dennis Gross Skincare, Ferulic Acid Plus Retinol Brightening Solution, $88, available at Derm Store.
Jurlique, Nutri-Define Superior Retexturising Facial Serum, $120, available at Jurlique.
DERMAdoctor, Shrinking Beauty® Body Beautiful Lotion, $86, available at Ulta.