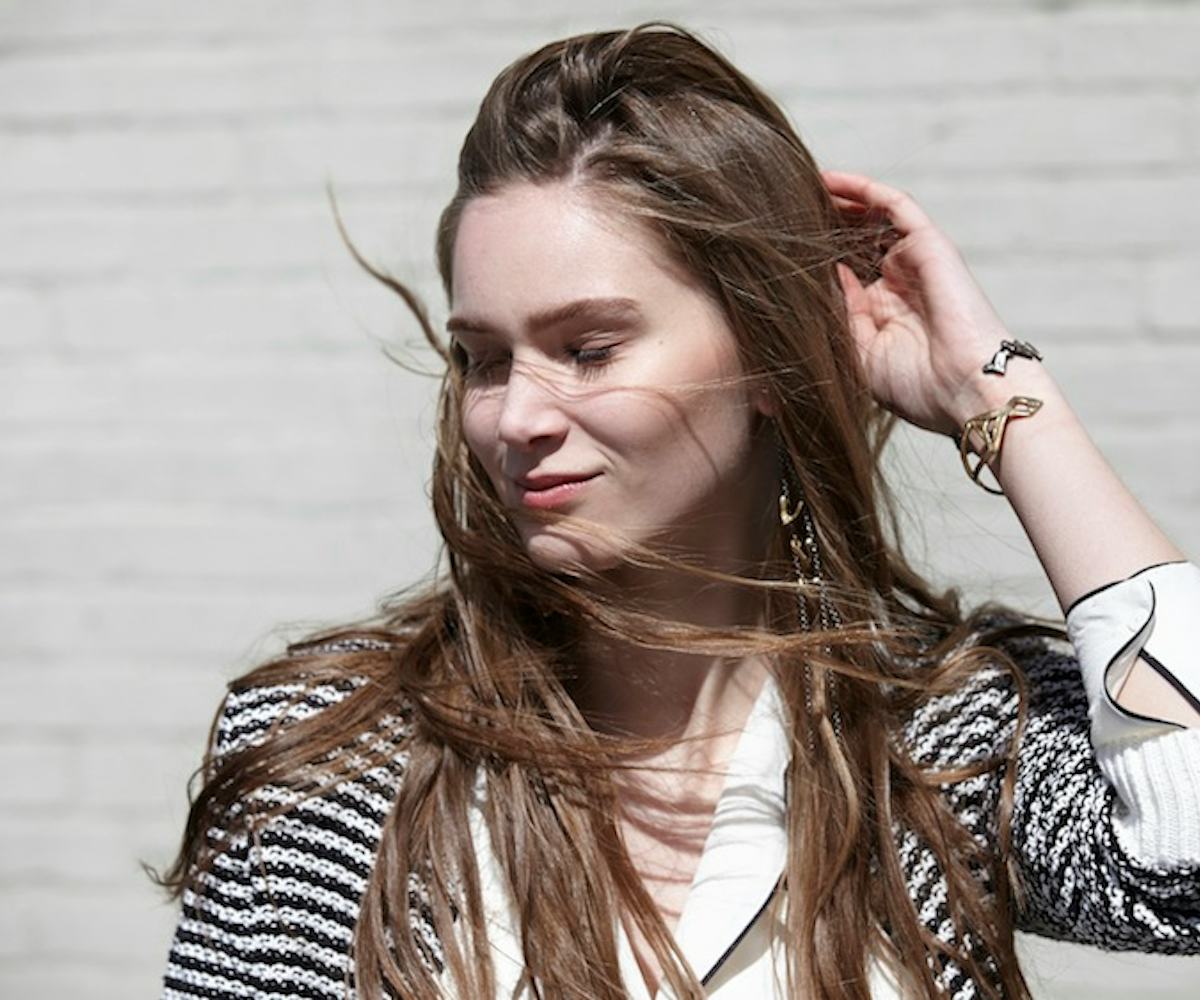 photo by ben rayner
beauty mark: blotting papers
Let's face it, summer is not a good look for the complexion. Unless you possess super dry skin, there's a good chance your face is two steps beyond dewy.
De-greasers like powder, while perfectly fine most times of the year, are not the most pleasant thing to apply over a layer of sweat and loads of sunscreen. The answer to your mattifying prayers lies in a pocket-sized pack—blotting papers!
These flimsy sheets kick the slick and preserve your makeup to boot. Here are ten that will keep you glowing, not glistening.
Paula's Choice Skincare Shine Stopper Instant Matte Finish with Microsponge Technology, $22
Sponge-like technology sucks up oil, leaving you shine-free for up to six hours.
Boscia Black Charcoal Blotting Linens, $10
Summer is a great time to detox your pores and these bamboo charcoal-infused sheets help get the gunk out.
Mai Couture 2-in-1 Bronze and Blot Papers in Sin City, $17.50
Transform into a bronzed goddess with a few swipes of these makeup-suffused sheets.
Neutrogena Deep Clean Long-Last Shine Control Blotting Sheets, $6.50
By removing 95% of shine, these papers leave behind just the right amount to equal a glow.
NYX Cosmetics Blemish Control Blotting Paper, $6
The one-two punch of ultra-absorbent paper and salicylic acid, make these sheets just the thing for fighting blemishes.
Tatcha Aburatorigami Japanese Beauty Papers, $12
Stay gold, and by that I mean matte, with these gilded leaflets.
Sephora Collection Cooling Mint Blotting Papers, $10
These minty papers are like a breath of fresh air for your face.
Shiseido Sweat & Oil Blotting Paper, $12
We all sweat during the summer, but with these sheets designed to mop it up, people will think you're just a freak of nature who's impervious to the elements.
Papier Poudre Rose 1 Book, $3.65
If you can't bear to go powder-free these lightly powdered sheets, leave behind the slightest bit of the stuff without looking caked on.
Paul & Joe Blotting Papers Refill 2014, $5
If you're going to whip out blotting papers in public, they might as well come in a case covered in dancing shells.