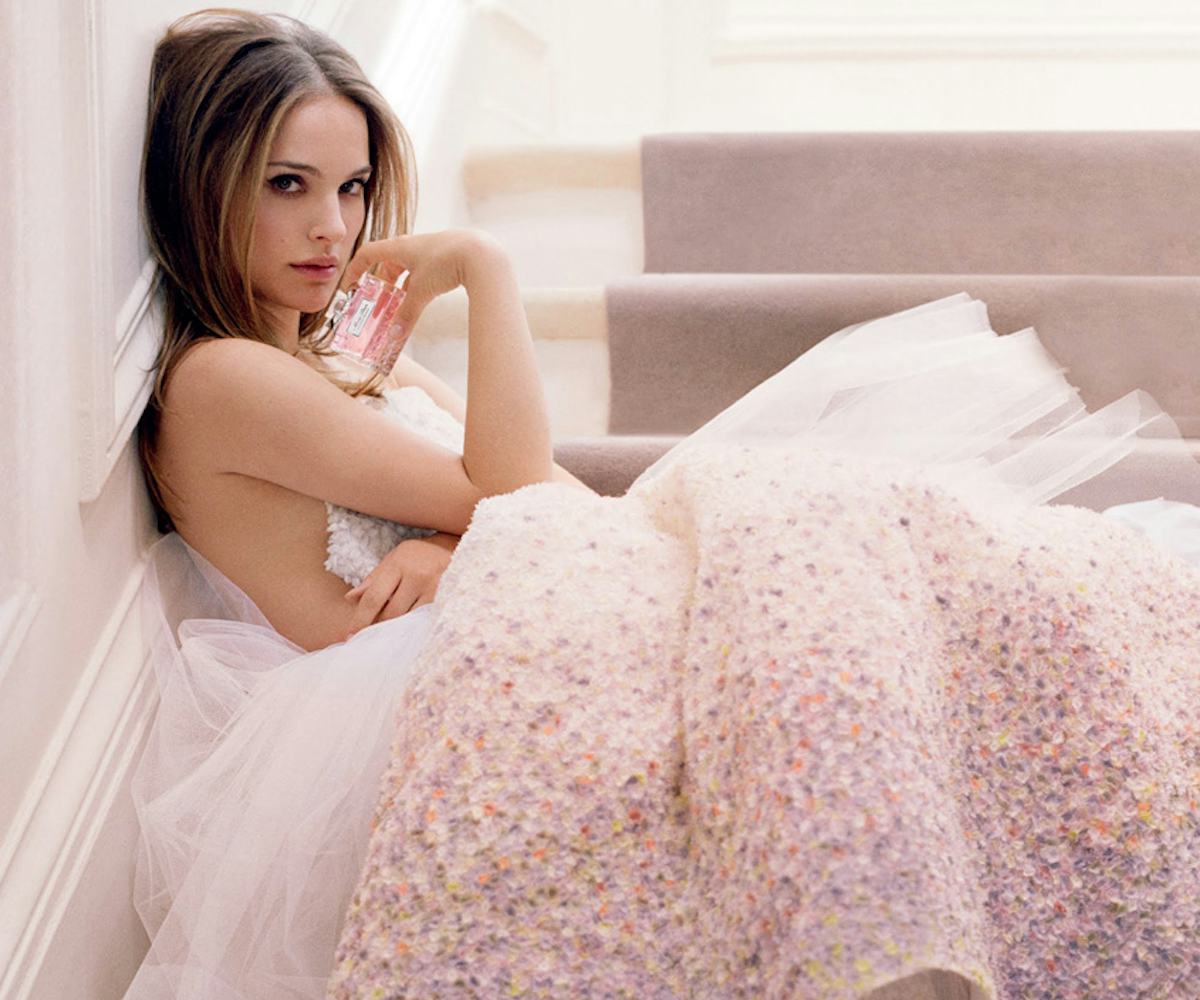 photo by tim walker for dior
beauty mark: floral fragrances
time to have a garden party of perfumes.
It's finally starting to feel like spring so it feels as good a time as any to bust out the newest bud-based scents. So stash whatever heavy fragrance you spritzed during the winter months, and get with something that feels more climate appropriate. Even those who avoid flowery fragrances like they're allergic will find something to love in this season's crop of eaus.
Maison Martin Margiela Replica Promenade In The Gardens Eau de Toilette, $125 for 3.4 fl. oz.
For the most flower-averse, this scent, evoking a green, dewy garden, rather than a straight up bouquet, is for you.
Dolce & Gabbana Dolce Eau de Parfum, $90 for 1.6 fl. oz.
In case you weren't tipped off by the flower stopper and delicate ribbon, be assured that this blend of white flowers—white amaryllis, water lily, daffodil—is ultra feminine.
Marc Jacobs Fragrance Daisy Eau So Fresh Delight Eau de Toilette, $89 for 2.5 fl. oz.
The super popular Daisy is juicing this season with a mix of blood orange, apricot skin, and raspberry.
Viktor & Rolf Flowerbomb La Vie En Rose Eau de Toilette, $95 for 1.7 fl. oz.
To celebrate the fifth birthday of cult fave Flowerbomb, the fragrance is lightening up a couple of citrus notes.
L'Occitane Roses Et Reines Eau de Toilette, $50 for 2.5 fl. oz.
A worldly quintet of roses from Grasse, Morocco, Turkey, Provence, and Bulgari is refreshed with raspberry and bergamot so it smells nothing like that bowl of potpourri at your grandmother's house.
Diptyque Geranium Odorata Eau de Toilette, $98 for 3.4 fl. oz.
Say you were foraging in the woods for geraniums (because why not?); the air might smell something like this.
Byredo Flowerhead Eau de Parfum, $145 for 1.7 fl. oz.
Floral garlands, the kind donned by an Indian bride, not a music festival-goer, inspired this vibrant mélange of jasmine, tuberose, green rose, and angelica.
Prada Candy Florale Eau de Toilette, $68 for 1.7 fl. oz.
Candy is dandy but the new version, Florale, is pretty great, too. The sweetness of the original is softened with the scent of cosmos, the flower, not space.
Dior Miss Dior Blooming Bouquet Eau de Toilette, $75 for 1.7 fl. oz.
A tres belle bunch of blossoms, including peony and rose, and the face of the fragrance, Natalie Portman, isn't so bad either.
Parfums DelRae Wit Eau de Parfum, $150 for 1.7 fl. oz.
Daphne is an early bloomer. Literally. It blossoms at the end of winter. Here its citrusy scent is combined with mandarin, laurel, and jasmine for a fragrance that is as crisp and fresh as a spring morning.