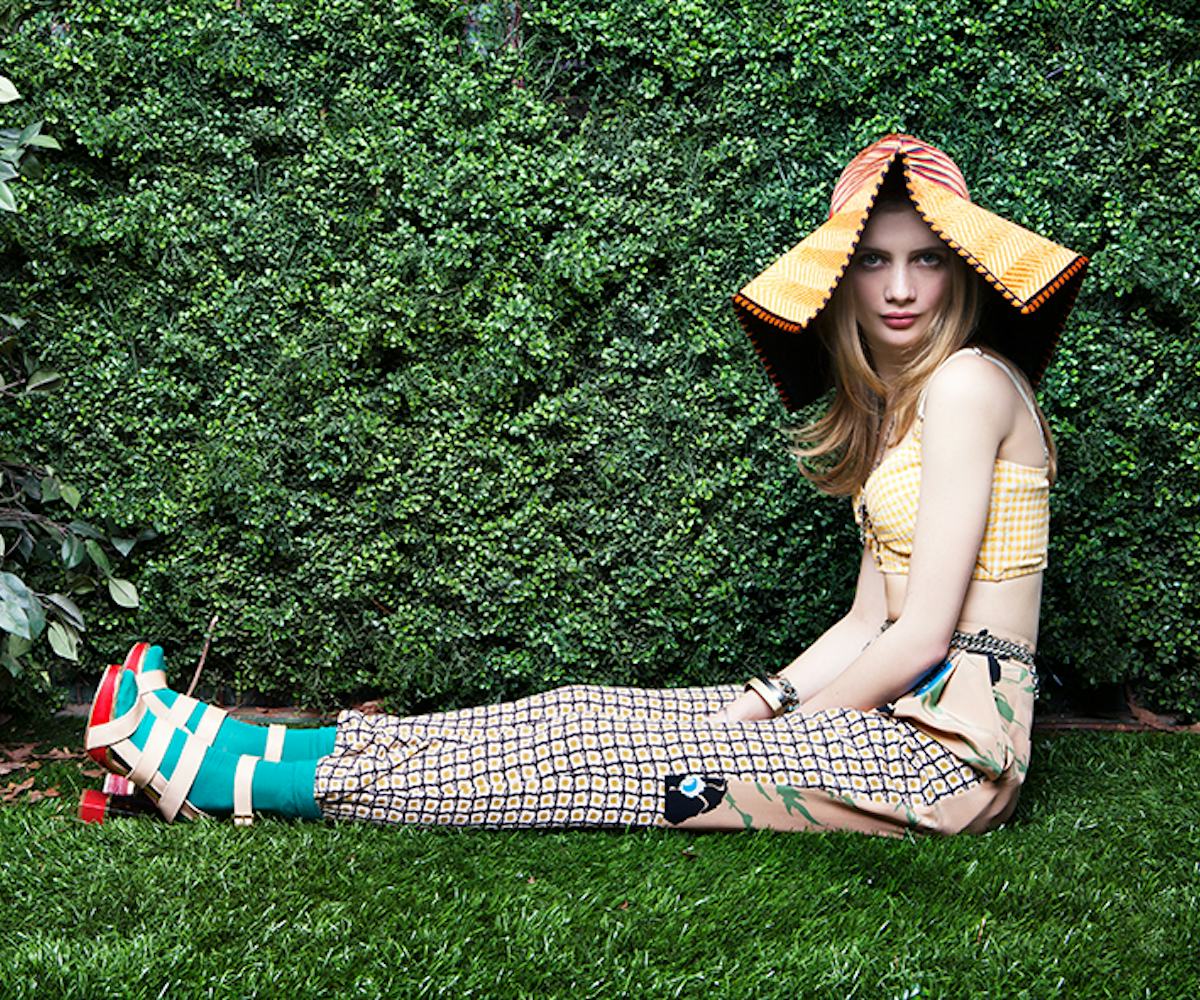 photo by anouck bertin
beauty mark: face sun protection
practice safe sunning this summer.
It's impossible to overstate the importance of regular sunscreen use. Skimping on it can lead to premature aging, uneven tone, and, most importantly, skin cancer. And, I mean, you must apply it every single day no matter the weather or amount of planned outdoor time. Even limited daily exposure over time is harmful and clouds don't equal shade so slapping some SPF on before stepping outside is crucial (unless you're a mole person). Makeup and daily moisturizer with SPF don't count but these ten sunblocks and sunscreens do.
Avene Cream Very High Protection SPF 50, $25
If you bust out into hives just thinking about SPF, this thermal spring water based formula is your new jam. It calms sensitive complexions without sacrificing sun-blocking powers.
Supergoop Anti-Aging City Sunscreen Serum SPF 30, $42
When you plan of having a mostly indoor day, this broad-spectrum serum offers all the protection you need along with a bunch of skin-improving ingredients.
Kate Somerville Daily Deflector Waterlight Broad Spectrum SPF 50+ PA+++ Anti-Aging Sunscreen, $48
The ultra lightweight texture means it won't feel like you're wearing a sunblock mask.
La Roche-Posay Anthelios 50 Face Mineral Tinted Sunscreen, $34
This one does the work of a heavy-duty sunblock without feeling, well, heavy.
Murad Essential-C Sun Balm Broad Spectrum SPF 35 PA+++, $25
Throw this moisturizing sun balm stick in your bag for on-the-go touch-ups.
AMOREPACIFIC Natural Protector SPF 30/PA+++, $65
Korean women are serious about their sun protection and as this brand comes from that Asian nation, it goes without saying that this stuff is legit.
Fresh Peony Brightening UV Shield SPF 50+ PA++, $50
If sun overexposure has left your tone a bit uneven, this sunscreen enriched with spot-lightening peony and licorice extracts will brighten you right up.
Peter Thomas Roth Oily Problem Skin Instant Mineral Powder SPF 30, $30
Reapplication, though necessary, is a bit of a drag (and a mess), especially when layering it over meticulously applied makeup. But this pocket-sized powder-based sunblock changes all that. Plus, salicylic acid and willow bark extract help prevent and treat pimples, too.
Shiseido Urban Environment Oil-Free UV Protector Broad Spectrum SPF 42 For Face, $30
Win the battle against the skin-damaging elements with this free-radical-fighting formula.
Neutrogena Clear Face Liquid Lotion Sunscreen Broad Spectrum SPF 35, $11
The blemish-prone among you might be wary about applying SPF, but rest assured this oil-free, mattifying sunblock has you covered sans pore blockage and breakouts.