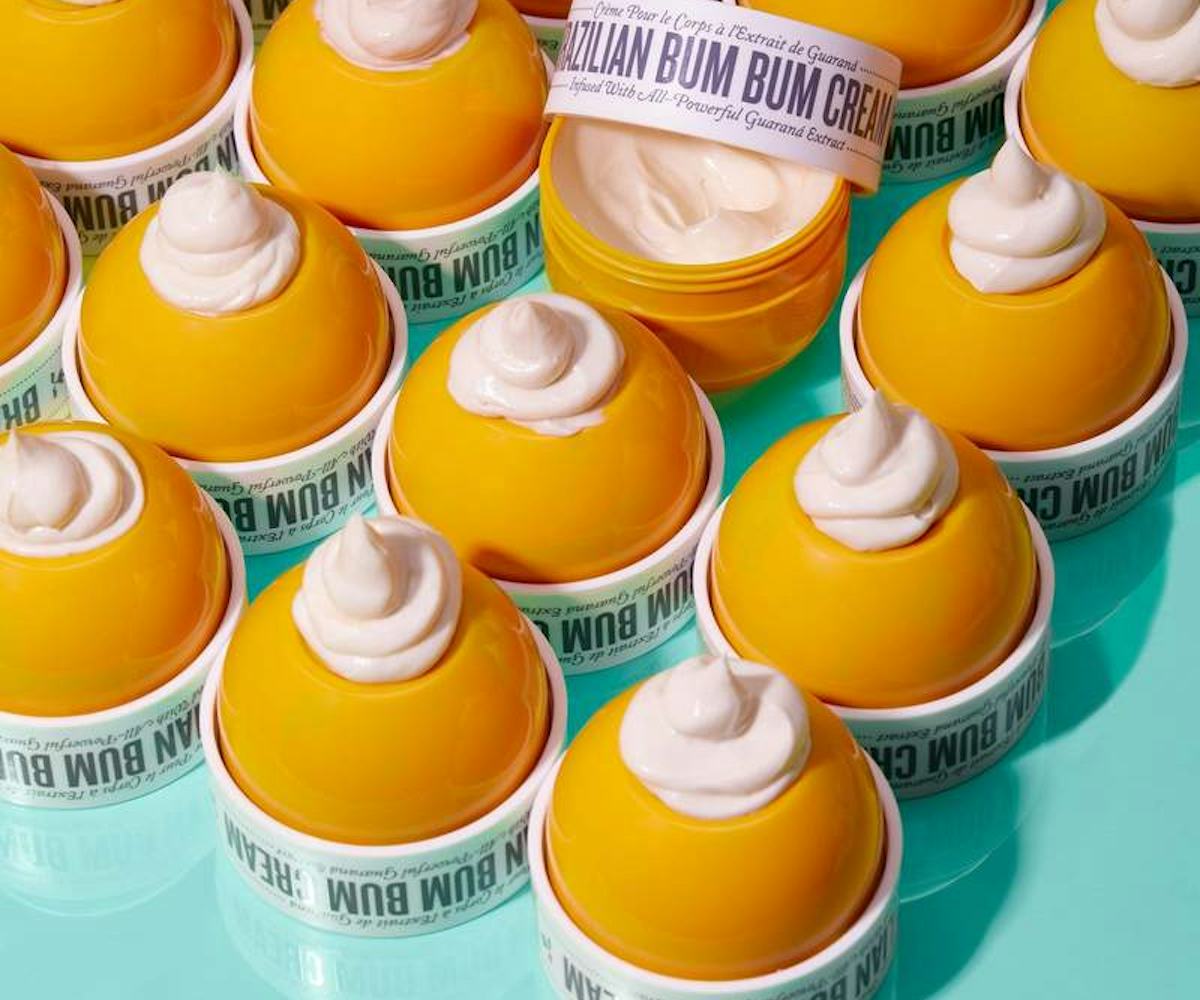 I Tried That Cult-Favorite Butt Cream, And Here's What Happened
Is Brazilian Bum Bum Cream all it's cracked up to be?
A much-talked-about skincare favorite, Sol de Janeiro's Brazilian Bum Bum Cream, arrived just in time for a beach getaway test run. A supposed miracle cream, which online reviewers praise for its smell and ability to visibly firm lines, I jumped at the chance to give it a whirl.
According to the brand, the miracle cream is meant to "significantly smooth texture and help posteriors and body to look sexy and positively pinchable." (Yes, I was even more intrigued upon reading this.)
What The Sol de Janeiro Brazilian Bum Bum Cream Does
Its main ingredients are what supposedly make this magic happen. Guaraná extract, which contains five times the amount of caffeine as coffee, has properties that stimulate circulation as well as smoothen, tighten, and firm the skin, while the antioxidant açaí helps keep the skin looking and feeling healthy and fresh. Cupuaçu butter is full of fatty acids, phytosterols, and polyphenols that lock in moisture and improve skin elasticity, while coconut oil—as we all know—is an excellent moisturizer.
Sol de Janeiro also points out that while the cream's name implies it is simply meant for your butt, it actually can be used as a traditional body cream, promising a smoother, softer, and better appearance for your entire bod depending on where you choose to apply it. And based on reading the mostly rave reviews, I had confidence that maybe it would actually work.
Did the Sol de Janeiro Brazilian Bum Bum Cream Work?
After only a few days of use, I definitely noticed some slight improvements. On the hydration front, my bum was softer than ever. I typically have pretty dry skin, and the cream had greatly reduced any sign of redness, bumps, and dry patches. Not to mention, the cream absorbs quickly without leaving behind a greasy feel, which is a bonus for anyone who normally can't be bothered with body creams.
To be honest, I didn't notice much of the smoothing/tightening effects that were promised, but my derrière was surely softer than ever—and it looked damn good in the mirror (so, I can't even imagine it on the beach with a subtle tan—whew!)
The formula itself truly smells like a vacation. Its sugary-sweet pistachio-almond scent—that's anything but the typical coconut-banana-sunscreen aroma normally associated with all things tropical—instantly transports you to the beach. (In fact, loyal users loved the scent so much, the brand even launched a body spray.) It's powerful, yet not overpowering. Multiple times I was told that my perfume smelled really nice, and it honestly took every fiber of my being to not respond with, "Thanks, it's my ass."
It also has an ever-so-slight shimmer thanks to mica particles, meaning that once I'm actually on the beach in a bikini, I will softly glimmer under the afternoon sun. Sexy, right?
Could any old lotion have achieved the same result? Probably. Do I maybe just need to spend the extra time moisturizing my bottom every morning, and not necessarily with a $45 cream? Probably. Was my ass always this perfect, just desperate for a little hydration? I'd like to think so.
Regardless, I'm now feeling much more confident in the butt department, and I (butt included) am looking forward to taking Cabo by storm—and I have the ever-popular Bum Bum Cream to thank for it, even if just for simply opening my eyes to the idea of daily butt moisturizing.