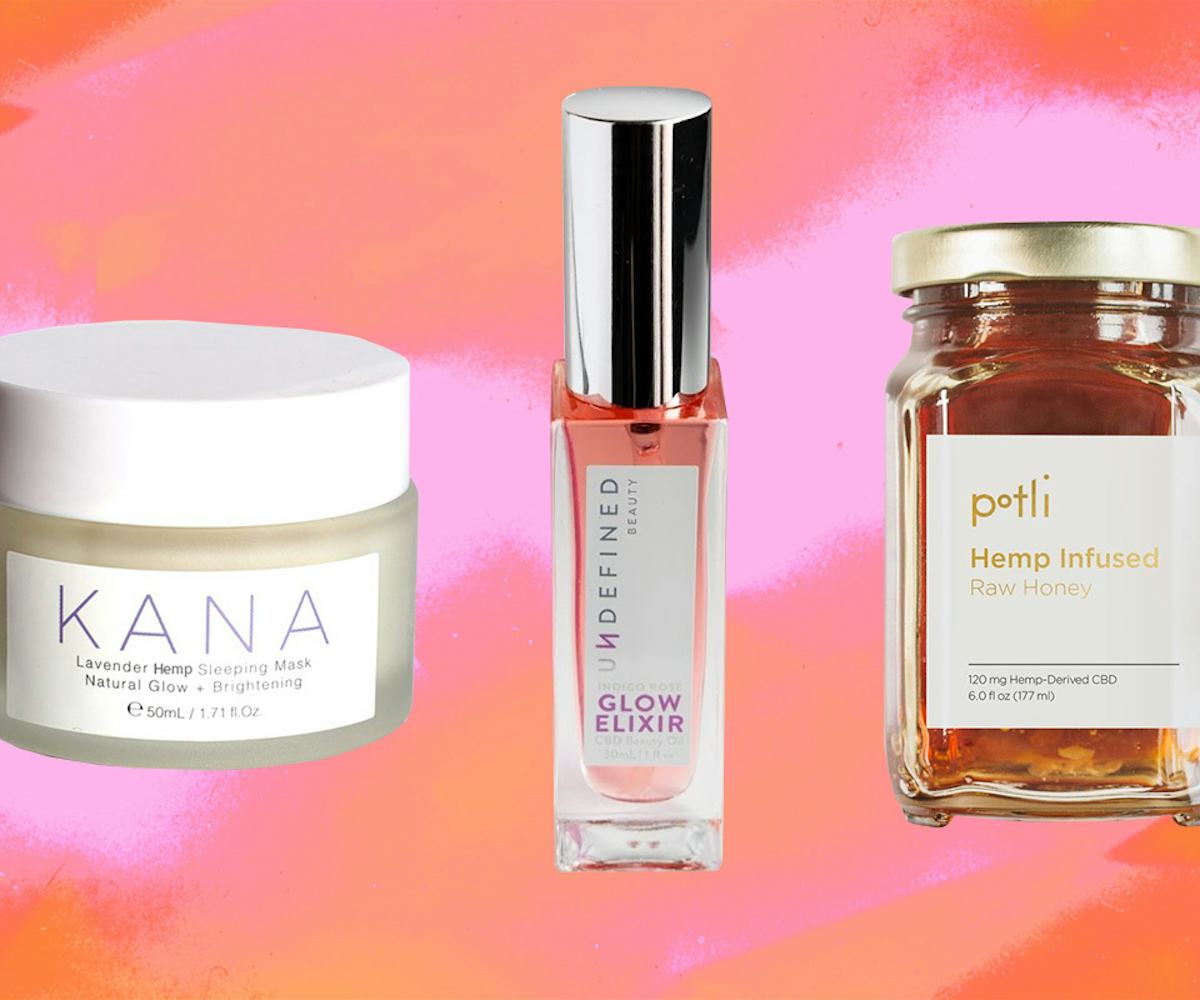 Meet 5 CBD Brands That Were Not Founded By White Influencers
And that's partly why we love them
Thanks to promises that it reduces inflammation, alleviates stress, helps relieve pain, and contains antibacterial properties, CBD has become a ubiquitous ingredient in beauty products over the last couple of years. And while big-name beauty brands have made it easy to shop CBD anywhere, as a conscious consumer, it's important to think about where your money is going. And because the rise of marijuana-adjacent products has not come with a correspondent rise in justice for the countless people of color who have been disproportionately incarcerated for drug offenses, we wanted to give some love to these five CBD-focused brands, all helmed by POC, and celebrate what they stand for.
Your one-stop-shop for cannabis accessories and homemade wellness products, Kush and Cute was founded by a woman named Iyana, who started her company based on her "love for DIY skincare, knowledge and passion for all things cannabis, and desire to create a female-driven cannabis company all in one." What do we have our eyes on? The Wake and Bake Coffee Body Scrub which contains brown sugar, sea salt, and hemp oil perfect to help hydrate and increase skin's circulation.
Los Angeles-based American of Korean-Chinese descent Janice Buu has put her own twist to K-beauty. With CBD-infused products, Buu has turned Kana Skincare into an extensive skin-care line filled with masks, serums, and face oil. The Lavender CBD Sleeping Mask heals, hydrates, and brightens skin to boost radiance and alleviate inflammation.
Female-founded and minority-owned, Undefined Beauty has worked a direct-to-consumer distribution and a social mission into its business model, and prioritizes transparency with its customers. There's no BS coming from this brand or its founder, Dorian Morris. Her goal is to destigmatize the use of CBD for women, and she has partnered with several brands and created Undefined Collective to support other female-founded brands.
PotliJust when you thought you couldn't infuse more CBD into your daily routine, Felicity Chen and Christine Yi create Potli. A brand that uses cannabis-infused honey and oils to create healthier options when it comes to edibles. Sourcing raw ingredients and sustainable practices, these two co-founders pride themselves in educating and promoting ethical business. Did someone say Avocado THCa Toast?
CannaclusiveWithin an industry that is constantly changing, Cannaclusive is a great resource for education and support. When big corporations hop on the CBD train, platforms like Cannaclusive can give people of color a community to help guide and support. Cannaclusive shares the latest in legislative laws, new brands, and events.