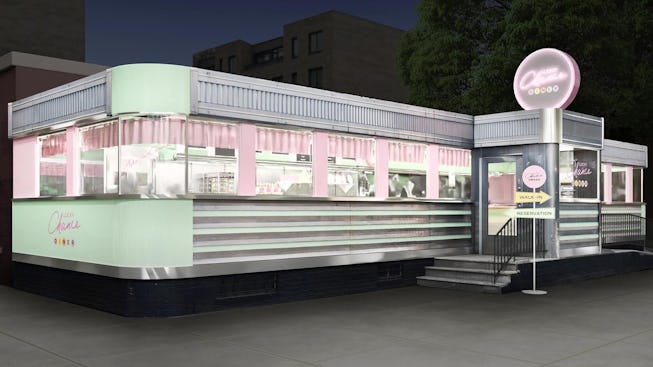 Chanel Is Opening A Diner in Brooklyn
For one weekend only, you can dine at the most fashionable restaurant in Williamsburg.
Ralph Lauren has the Polo Bar, Gucci has Gucci Osteria, and now Chanel is getting into the restaurant game — for one weekend only.
Beginning on September 8th, the iconic French house will take over a local Williamsburg, Brooklyn diner to create the Lucky Chance Diner to celebrate the launch of its new Chance Eau Fraiche Eau du Perfum fragrance. Located at the corner of Wythe and North 10th Street (formerly home of Cafe de La Esquina), the restaurant is also walking distance from the house's first Brooklyn location, the newly opened Chanel Fragrance and Beauty Boutique.
So just how does Chanel do diner culture? Expect a color palette inspired by the new fragrance. The experience itself is centered not around burgers and shakes, but rather exploring the best-selling Chance pillar in all it's iterations. Guests will post up at both the bar and counter for a personalized fragrance "discovery." In addition to the self-guided experience, the rear of the diner will feature more hands-on activities, including photo opps, a Chance-inspired vending machine, and custom takeaways. Those looking for a more traditional diner outing can also head to the pop-up's backyard, where they'll be able to enjoy diner-inspired treats, as well as lawn games and the option to purchase their newly-discovered favorite fragrance.
The Lucky Chance diner will be open on September 8th-10th from 11am-7pm daily. If you don't want to miss your ~ chance ~ to experience it all, reservations are now open, with walk-ins welcome daily.