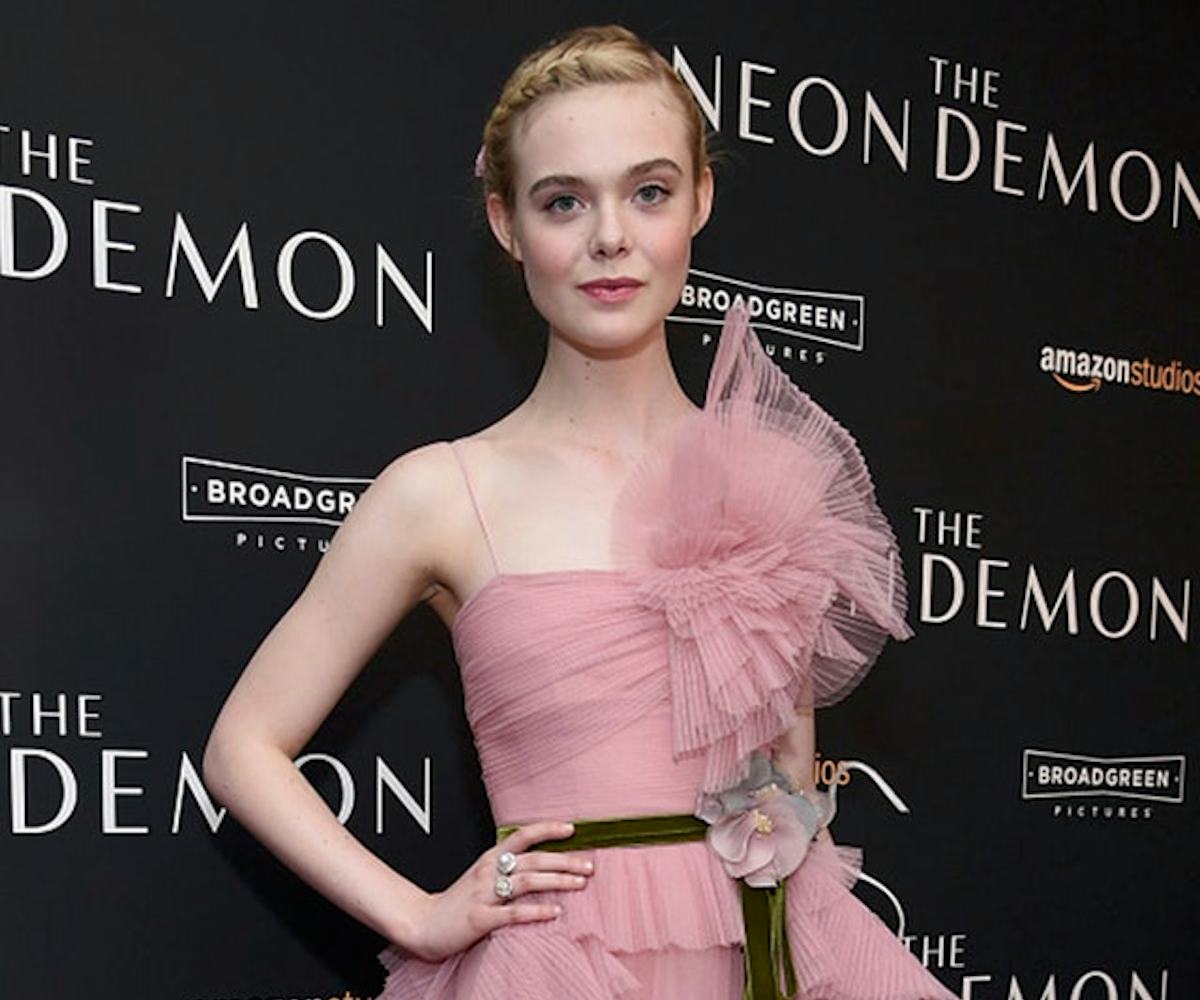 Photo by Dimitrios Kambouris/Getty Images
Elle Fanning's New Hair Color Is A Pastel Dream
Better than a flower crown
Elle Fanning has never been one to shy away from taking fashion and beauty risks. She made headlines last month when she brought the glittery undereye Tumblr trend to life, and she's long proved that she can rock a topknot better than the average human. Now, she's taken her doll-like looks one step further with a gorgeous new hair color: dusty rose.
The Neon Demon star debuted her new look on Instagram, racking up all the likes in the process. While some pink hairstyles might give off a punk-rock vibe, celebrity colorist Jenda Alcorn gave Fanning the perfectly feminine and soft summer look that upstages any flower crown (though, she did manage to pull one off last month, as well). The pastel tone complements her pale complexion and naturally rosy cheeks and heightens her already whimsical style.
Fanning's new color is a step away from her signature blonde locks, but a girl's gotta experiment.