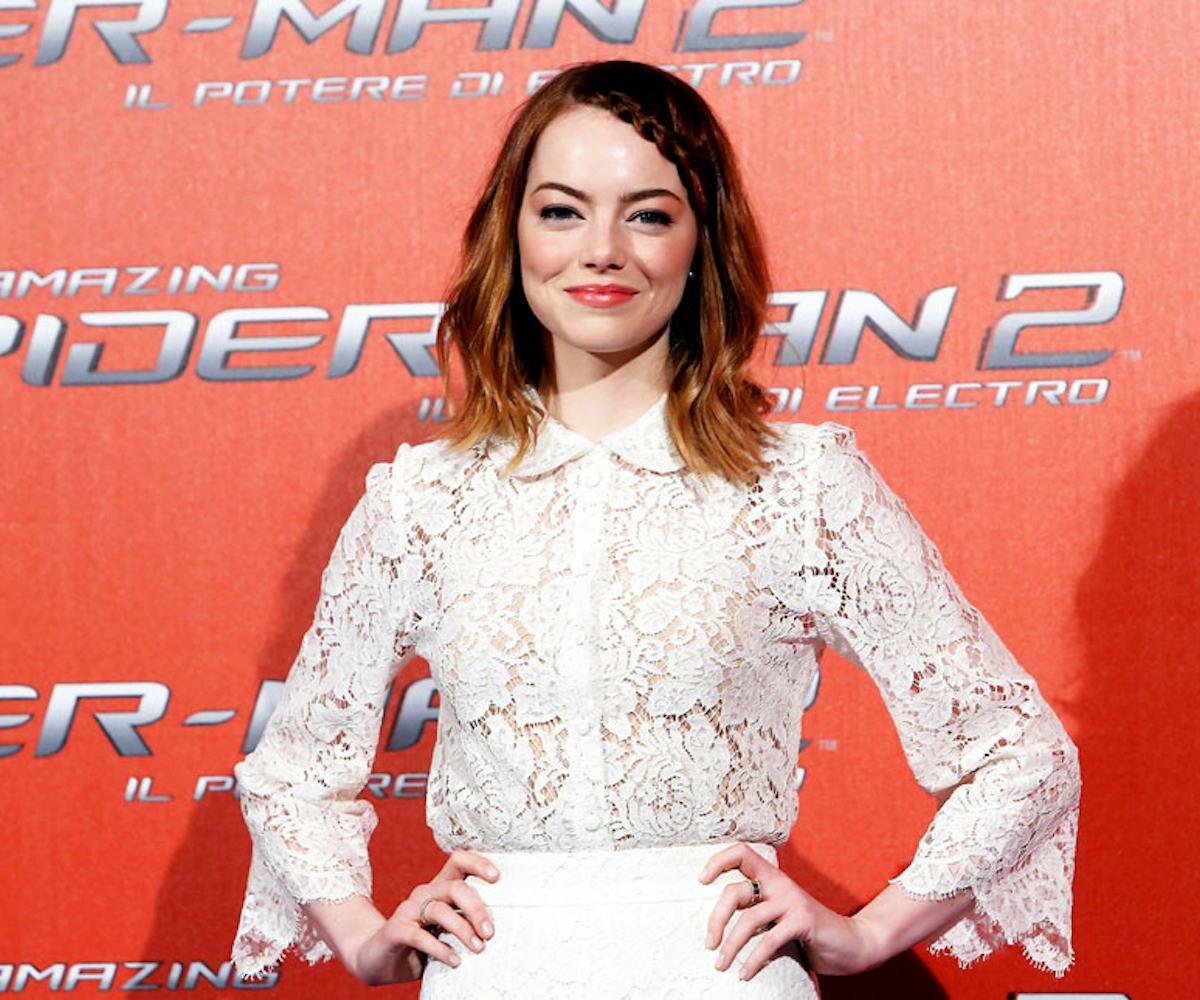 beauty queen: emma stone
surfer girl waves get a romantic twist.
No matter if she's blonde, brunette, or ginger, we always love Emma Stone. But ever since she returned to red, the actress has been seriously upping the hair-styling game. 
For the Italian stopover on
The Amazing Spider-Man 2
's whirlwind world tour, Stone brought a little bit of California beach girl. With extra glossy texture and a subtle side-front braid, she nailed the "strolling down the Santa Barbara boardwalk" look we all want for spring.
Here's a three-step guide on how to get the same tousled locks. Whether to take an extra cue from Stone and add a mini plait at the end is up to you. 
CONDITION IT:
Pantene Nature Fusion with Avocado Oil Conditioner-- $5
Shiny hair starts in the shower. This conditioner has all the essential oil from Avocado that restores and shines. Also, eco-friendly alert: the bottle is made of plant based plastic. Better for you
and
better for the environment.
CURL IT:
Sultra Bombshell Curling Iron-- $130
If you have naturally straight hair or if you just want to up the body, a quick curling session will do the trick. This ceramic design leaves your hair damage-free and the wand heats up quickly, so you won't have to wait around. As a bonus, the styling glove lets you touch your hair while its hot. That way you can muss it up to look natural in half the time.
SPRAY IT:
Bumble & Bumble Surf Spray $26
You don't need the sand and salt water. Just spray your way to surfer girl. And don't be afraid to toss it, scrunch it and flip it upside down. Whether you blow-dry or let the spring air do its thing, you will still get that awesome texture.