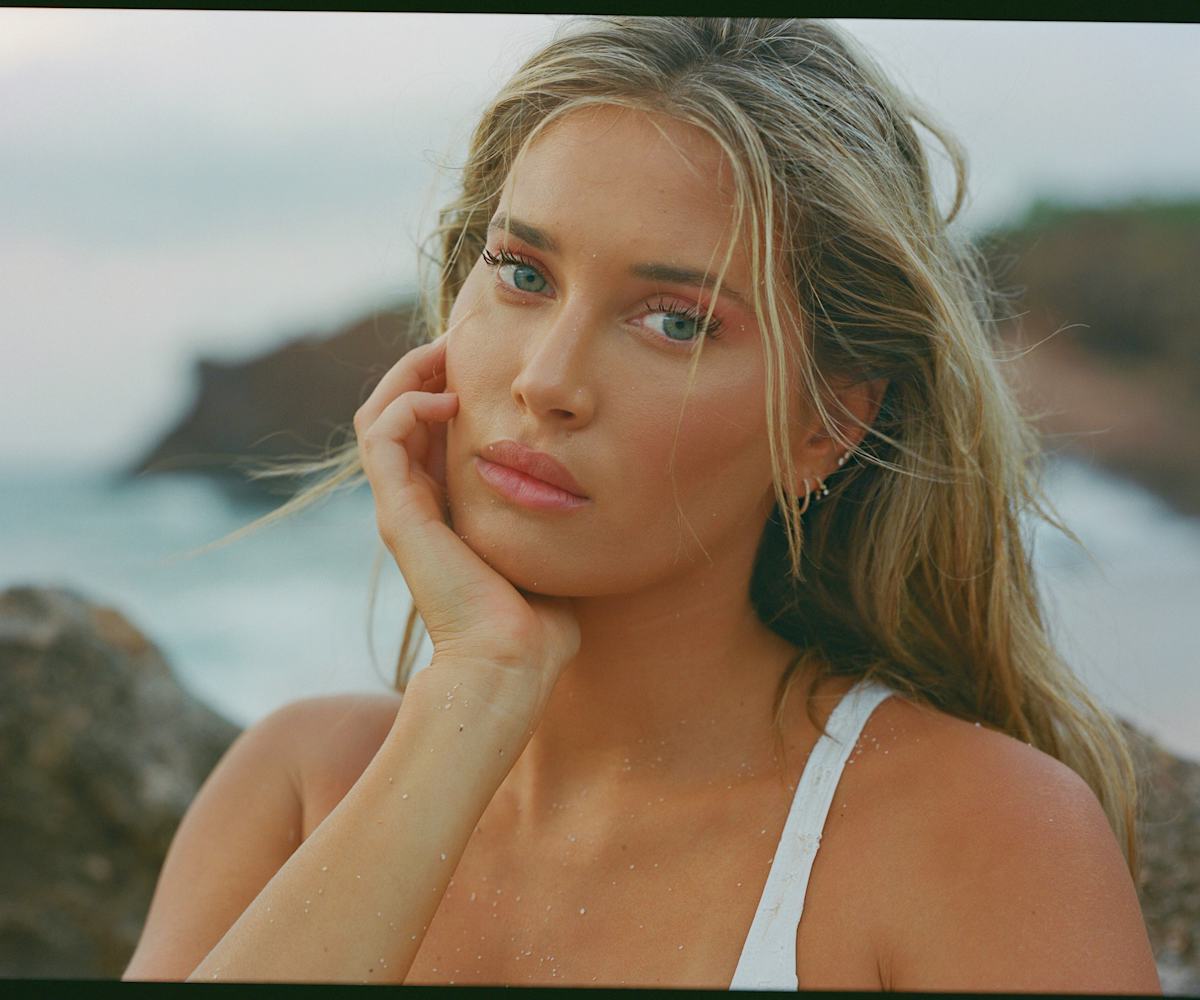 Image courtesy of brand
Influencer-Favorite Frankies Bikinis Launched Its Own Beauty Line
Prepare to see the brand even more on your Instagram feed
After creating a viral line of swimwear, Francesca Aiello, the founder of Frankies Bikinis, is the latest to join the fray of celebrities and influencers with their own makeup collections, joining the ranks of As the swimwear designer to the stars, with fans including Kylie Jenner, Bella Hadid, and Miley Cyrus, Aiello's creations have probably popped on your Instagram timeline at some point, and for her expansion with Frankies Bikinis Beauty, she's incorporating a bit of her noted sun and surf-inspired looks into the launch.
Arriving online today, the Frankies Bikinis Essentials Collection includes every product needed to create a fresh from the beach beauty look. Included in the launch is a Glow Moisturizer ($40), Glow Tint ($40), and a Glow Mist ($36). Products retail individually or in a complete collection ($90).
The moisturizer is said to enhance your natural glow, while the Glow Tint will add a bit of color to your skin-kissed skin. The tint can be applied to your lips, cheeks, and eyes, but Frankies Bikinis noted that because its made with beeswax, it's the only product in the collection that isn't vegan. The brand is particularly excited about how the moisturizer, which is said to add a pop of color to darker skin tones.
According to Aiello, the products were directly inspired by her California upbringing. "Growing up in Malibu I was never in a full face of makeup, but always in and out of the ocean and running around town bare faced. Still true today, when I am not at meetings or something that I will put on a more full face of makeup for, I am almost always bare faced or using very minimal beauty products. I designed the products in the Essentials Collection to be easy enough to throw in your beach bag or purse, and effective enough to give you that perfect natural glow," she told Forbes.
Much like the brand's expansive bikini offerings, Aiello told Forbes that she intended for this line to be approachable for everyone. "We put a major focus on offering styles and fits for women of all shapes and sizes, and this inclusivity is something we also made a point to incorporate into our beauty line - enhancing your natural beauty rather than products that will cover you up," she said.
Fans of Frankies Bikinis may want to keep their eyes peeled for more future beauty launches. The brand told Forbes that it intends to expand the line in the future, but with each new addition, it wants to continue its tradition of creating products that enhance one's "natural" beauty.
Check out the Frankies Bikinis Beauty debut products via the brand's Instagram announcement, below.