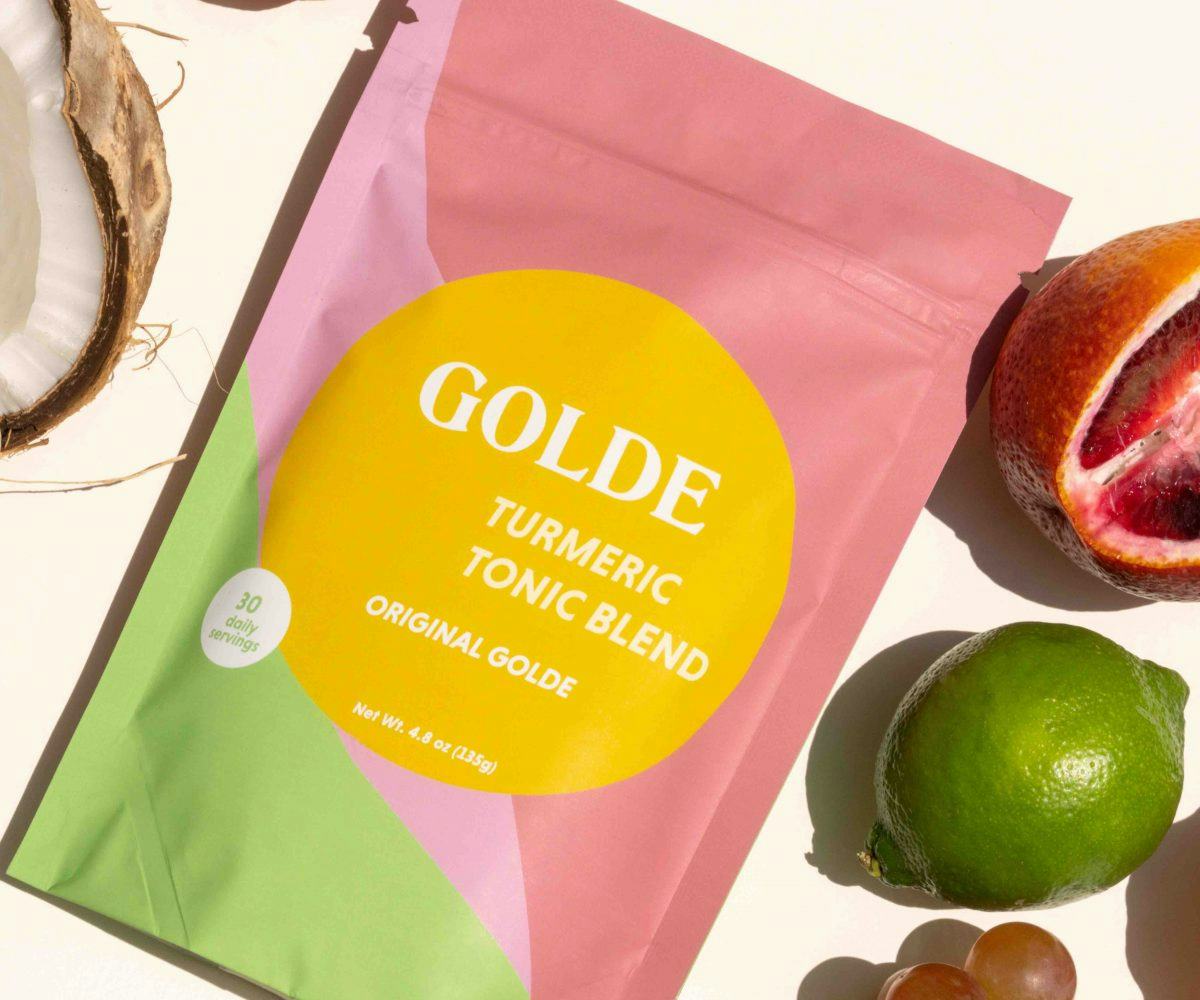 Image courtesy of Golde
Here's How You Can Support Your Favorite Indie Beauty Brands And Studios Right Now
From skin care brands to spas and tattoo studios, here's what you can do to help
The implications of the coronavirus pandemic are being felt on a global scale. Industries around the world are finding new ways of operating, as spread of the highly-infectious virus has resulted in store closures, canceled events, and the call for social distancing, the CDC-recommended practice of staying home to help stop the spread. While everyone and everything has been impacted by the virus, if you're financially able, there are methods of helping to support the small businesses and people that you care about. For fans of all things beauty, here's how you can support your favorite indie beauty brands impacted by coronavirus right now.
In the wake of physical store closures, many brands are finding ways to reach their customers online. Stores like Glossier and Sephora have ceased in-store operations, and for smaller brands and services that would normally reach their customers through stockists and/or brick-and-mortar locations, there's no doubt that COVID-19 will be economically impactful. To stimulate business, these small brands are offering discounts across the entirety of their stock, sales on specific hero products, or have recently started offering gift cards that can be used once locations re-open in the future.
Below, a list of indie beauty and wellness brands and studios that you can support during this uncertain time, should you be financially able.
This list will be updated.
Alder New York: Free shipping on orders of $50 or more.
Bathing Culture: Free shipping on orders $40 and over, plus take 15 percent off with code BIRDSONG at checkout.
Captain Blankenship: 30 percent off site wide, and free domestic shipping for orders over $50.
Chillhouse: Gift cards for future services are currently 10 percent off. 30 percent of all gift cards purchased will go directly to a pool to help support retail team until the locations are reopened.
Crown Affair: 10 percent of all sales are going towards No Kid Hungry to provide lunches to children impacted by school closures
Esker:20 percent off everything with the code BATHROOMSANCTUARY
Follain: Spend $50 and receive 1 ounce bottle of Everything Soap.
Glosslab: Gift cards are 20% percent off, and the company is matching all gift card sales to help hourly workers. Use code GLSAVE20.
Golde: Free shipping on every order.
Hero Cosmetics: Free domestic shipping to the United States. Beginning March 23, 20 percent of sales, for one week, will be donated to the Center for Disaster Philanthropy Covid19 Relief Fund.
HIGHBORN: Enter code FREESHIP for free shipping on all orders.
Kosas: The brand's popular blush palettes are currently on sale for $20, marked down from $34.
Paintbox Nails: 20 percent of all gift cards; polish sales go towards artists and coordinators.
Peace Out Skincare: Use code LOVE20 for 20 percent off site-wide.
Playa: Free U.S. shipping on all orders, plus receive a free Mini Shower Essentials ($20 value) when you spend over $65.
Saie: A percentage of daily sales is being donated to Feeding America.
Sundays: Use code Sundays20 for 20 percent off of studio e-gift cards.100 percent of gift card sales will be donated to the Sundays studio team until locations re-open.
Ursa Major: Free mini Mojo bar soap with all orders. Free shipping. 15 percent off for new customers.
Welcome Home Studio: The Brooklyn-based, queer-friendly tattoo studio and community space is accepting monetary donations through its website to offset the cost of closing for a minimum of two weeks. Additionally, the studio has merch for sale, and its individual artists are offering gift cards.
NYLON uses affiliate links and may earn a commission if you purchase something through those links, but every product chosen is selected independently.
We are shining a spotlight on some of the millions of small businesses now challenged by COVID-19. This is part of an ongoing commitment our parent company, Bustle Digital Group, is making to support small businesses throughout the entire month of May. Tell us about your favorite small business on social media using #SmallBusinessSalutes.