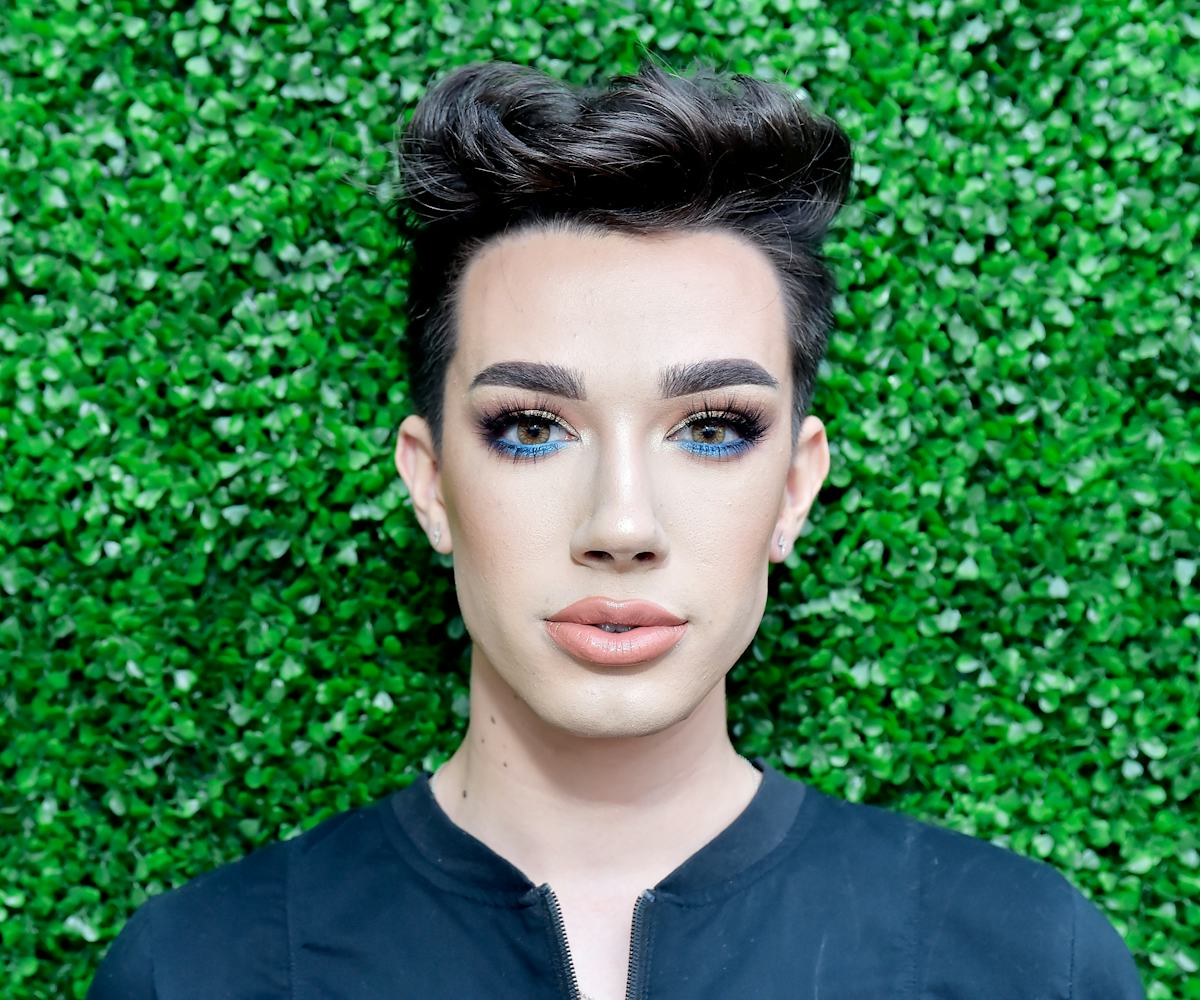 Photo by Stefanie Keenan/WireImage
James Charles Says He's Not "Full Gay" Because He's Been Into Trans Men
"I unintentionally implied that my trans brothers & sisters arent valid."
Makeup artist and YouTuber influencer James Charles has faced criticism for one of his newest videos. In a collaborative clip with influencer, Jeff Wittek, Charles made a comment that some are calling transphobic.
The video, posted on April 12, 2019, featured Wittek doing Charles' makeup while the two answer questions. Titled "THE TRUTH...My Crush Does My Makeup," the video features a conversation between the two on the Kinsey Scale.
After Charles teaches Wittek about the Kinsey Scale, he notes that he's a 5.5. "So you're not even full gay," Wittek says, which leads to Charles explaining that when it comes to his past relationships, there have "been girls in the past who I've thought were very, very beautiful. There's also been trans guys in the past, too, that I was really, really into for a moment in time."
As pointed out by Revelist, numerous social media users and YouTube followers took issue with the remarks. "For the people who are confused on what james is talking about, in his video with Jeff he explains he's into trans men which makes him "less gay" inferring that trans men weren't considered men & still women and has got a lot of backlash," one person explained on Twitter. "I don't understand how there's people who don't think what james charles said was transphobic Lol he literally said being attracted to trans men makes you less gay," another person remarked. "All offense, James Charles saying he's not fully gay bc he's been attracted to trans men before is insinuating that trans men aren't men and is incredibly transphobic," another Twitter user wrote.
Charles later apologized, saying that the "implication that my trans brothers & sisters arent [sic] valid," is "NOT what I was trying to say." He continues: "You are valid in your identity!! I apologize & should've chosen my words wiser!"
Watch the video, below.