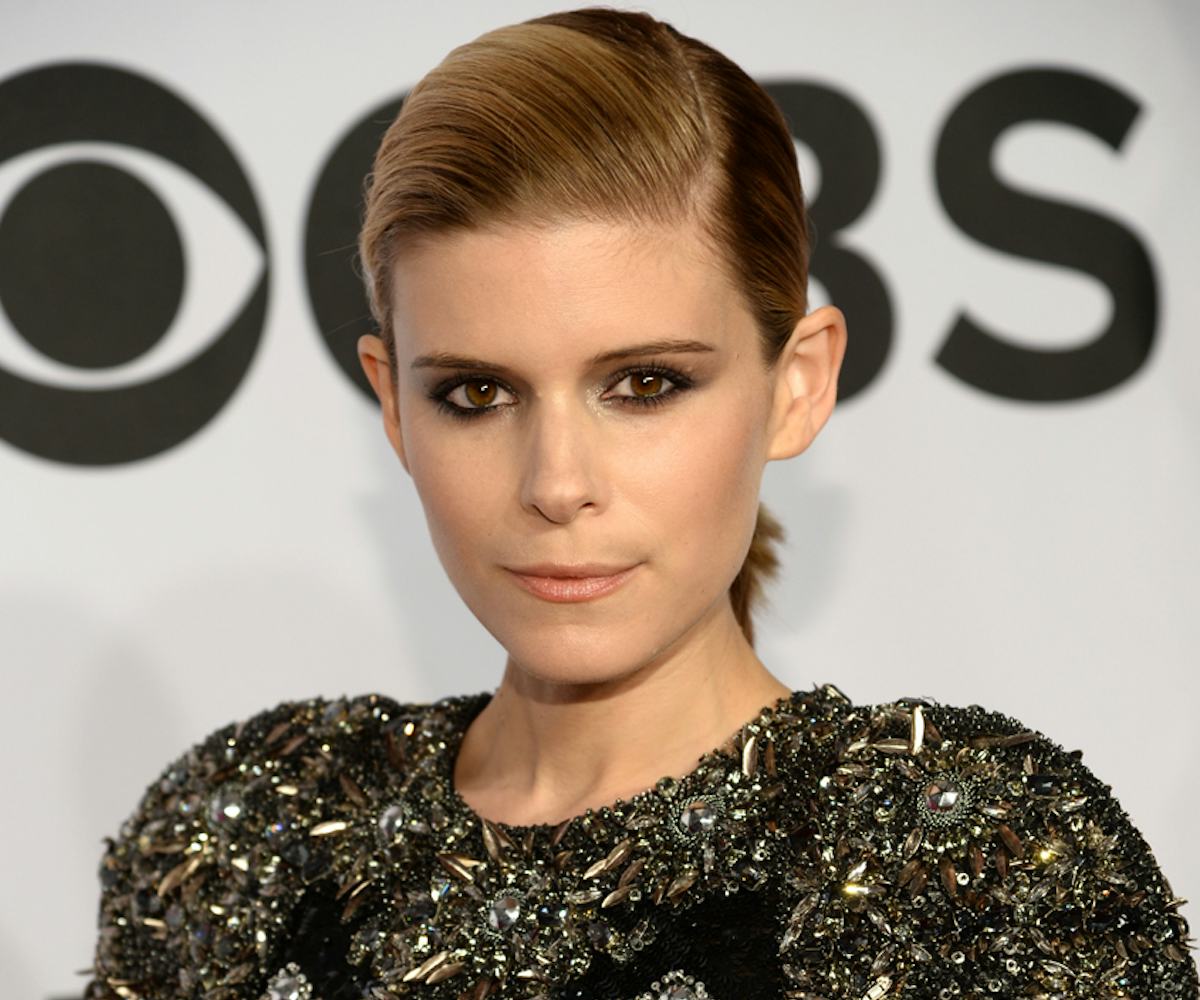 photo by getty images
beauty queen: kate mara
get the actress' side-parted ponytail.
If there's one thing the Mara sisters have in common, it's a love of a cool low ponytail. But while Rooney usually sports hers with a center part, Kate rocked a sleek, side-parted low pony to the Tony Awards this weekend to complement her Dolce & Gabbana dress. 
The best part about her hairstyle is that it's 100-percent summer appropriate. Nothing is worse than frizzy and/or sweaty hair killing your summer BBQ look, and with a low pony, you don't have to worry about either. Find out how to recreate Mara's look with tips from her hair stylist, Peter Butler, below. 
1. Start by blowing your hair using Leonor Greyl Mousse Au Lotus Volumatrice and a Mason Pearson brush (the boar bristles help add shine). 
2. Use a two inch barrel curling iron to create height in the front. Set two curls, one on the hairline and another right behind it. This will give the lift the hair needs to create height off of your face.
3. Next, comb the hair back into a ponytail and tie it off with a bungee elastic.
4. Finish off with Moroccanoil Light and a bit of their Glimmer Shine Spray to pump up the sleek effect.