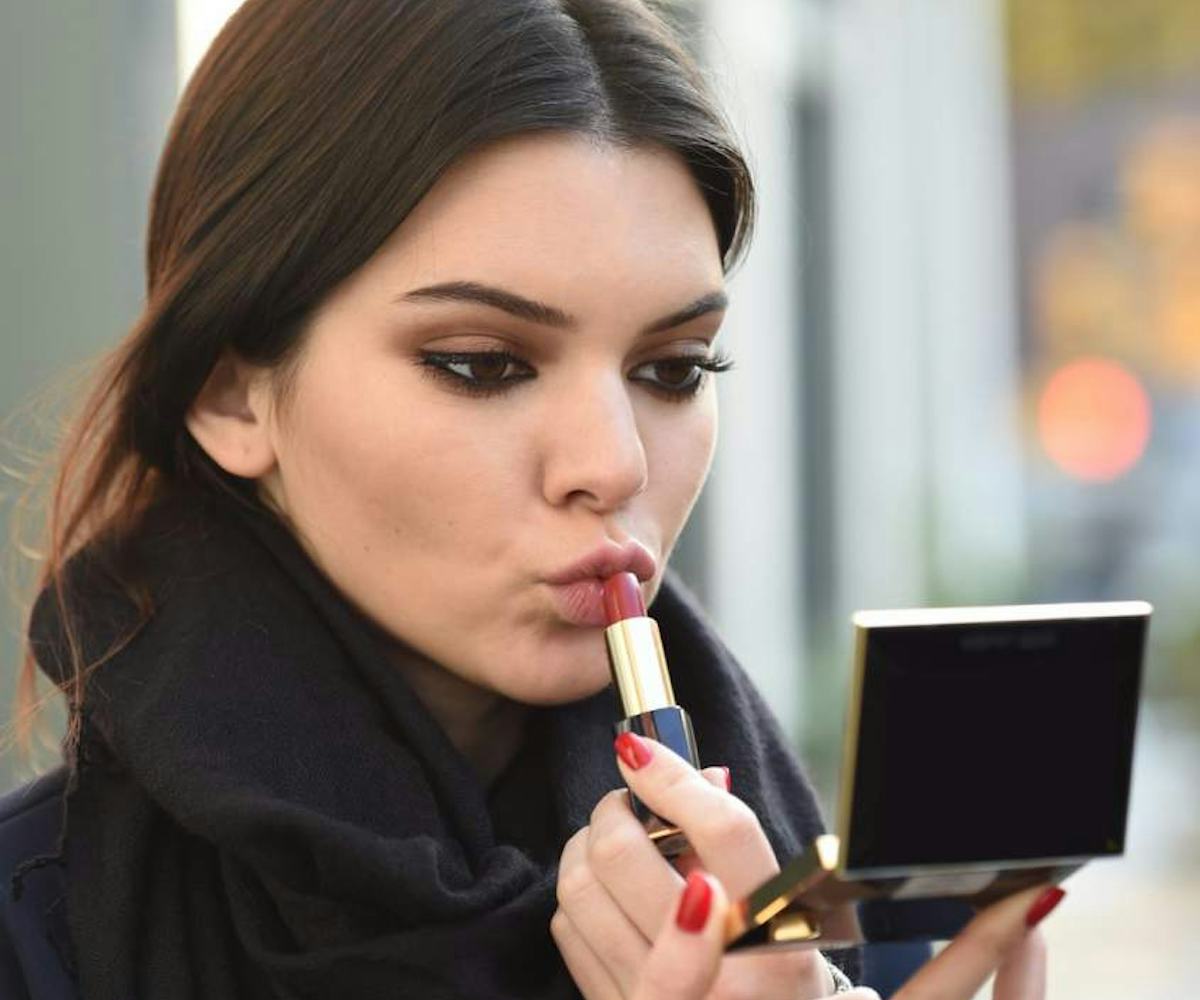 all photos courtesy of estee lauder
kendall jenner spills her top beauty picks
and becomes your personal shopper.
Watching baby Kendall Jenner try on makeup for the first time was cuteness overload—and the ultimate TBT. Now as the new face of Estée Lauder, cute has taken a backseat and transformed Jenner into everyone's incredibly chic WCW. Through their campaign, the U.S. beauty empire has given us the chance to see Kendall's coming-of-age story as a model and social presence, who has a deep appreciation for the world of beauty (that started before she could even pronounce the word). Plus, they let us in on some amazing new products.
Today, Estée Lauder is launching on Spring—our favorite shopping app that makes it easy to browse and shop your brands—with a carefully curated list by Kendall herself. The line consists of 10 of her favorite products, ranging from fragrance to lipstick, and everything in between. All are destined to be staples in your make up bag, with classic colors that can't help but compliment everyone. Consider Jenner to be your new personal shopper (with years and years of experience). 
Take a look at all 10 of Kendall's favorites from Estée Lauder in our gallery, and head over to Spring to shop the collection.
Bronze Goddess Bronzer in Light, $36
Double Wear BB Cream in Medium, $38
Double Wear Brush On Glow Highlighter in 2C Medium, $27.50
Envy Eyeshadow in Fiery Saffron, $50
Modern Muse Eau de Parfum Spray, $60
Pure Color Blush in Lover's Blush, $32
Pure Color Envy in Carnal, $30
Pure Color Lipgloss in Rock Candy, $24
Pure Color Nail in Dark Desire, $21
Sumptuous Extreme Lash Multiplying Volume Mascara, $26