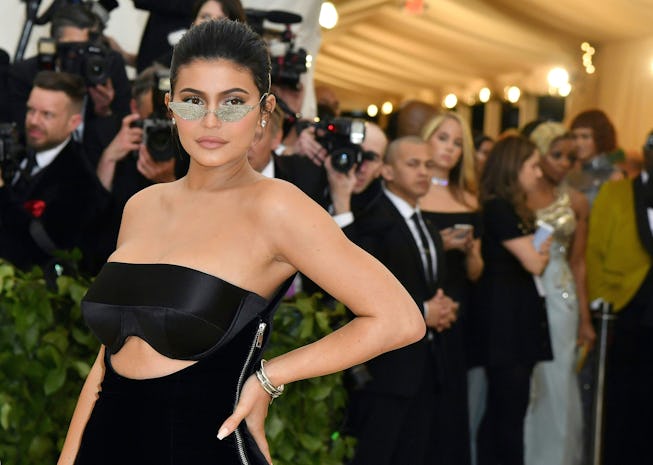 ANGELA WEISS/AFP/Getty Images
Kylie Jenner Revealed Her Summer-Ready Natural Hair
And she's a supporter of the middle part.
Kylie Jenner is ready to usher in the summer with short hair. Frequently spotted in lengthy styles created with the help of extensions, Jenner shared a recent selfie that featured a rare look at her natural hair.
It's been awhile since Jenner has chosen to sport her naturally short hair, and since last posting a look, it appears as if she's gone darker. Wearing a colorful bodysuit, she posed for a mirror selfie, which included a glance at her dark, natural hair.
She wore her hair parted down the middle, and tucked some strands behind her ears, giving followers a better look at her intricate earrings. Similar to her last natural hair look shared with fans, Jenner has kept the length of her hair somewhat short, with a cut that hit her shoulders.
As evident by her beauty evolution, Jenner isn't exactly known for sticking with one single style. While her Monday, March 30 evening included shorter hair, she had apparently spent the morning in extensions. Sending her wishes for followers to have a "Happy Monday," Jenner's earlier selfie featured wavy, long hair.
See the Instagram Story photos of Jenner's natural hair, below.