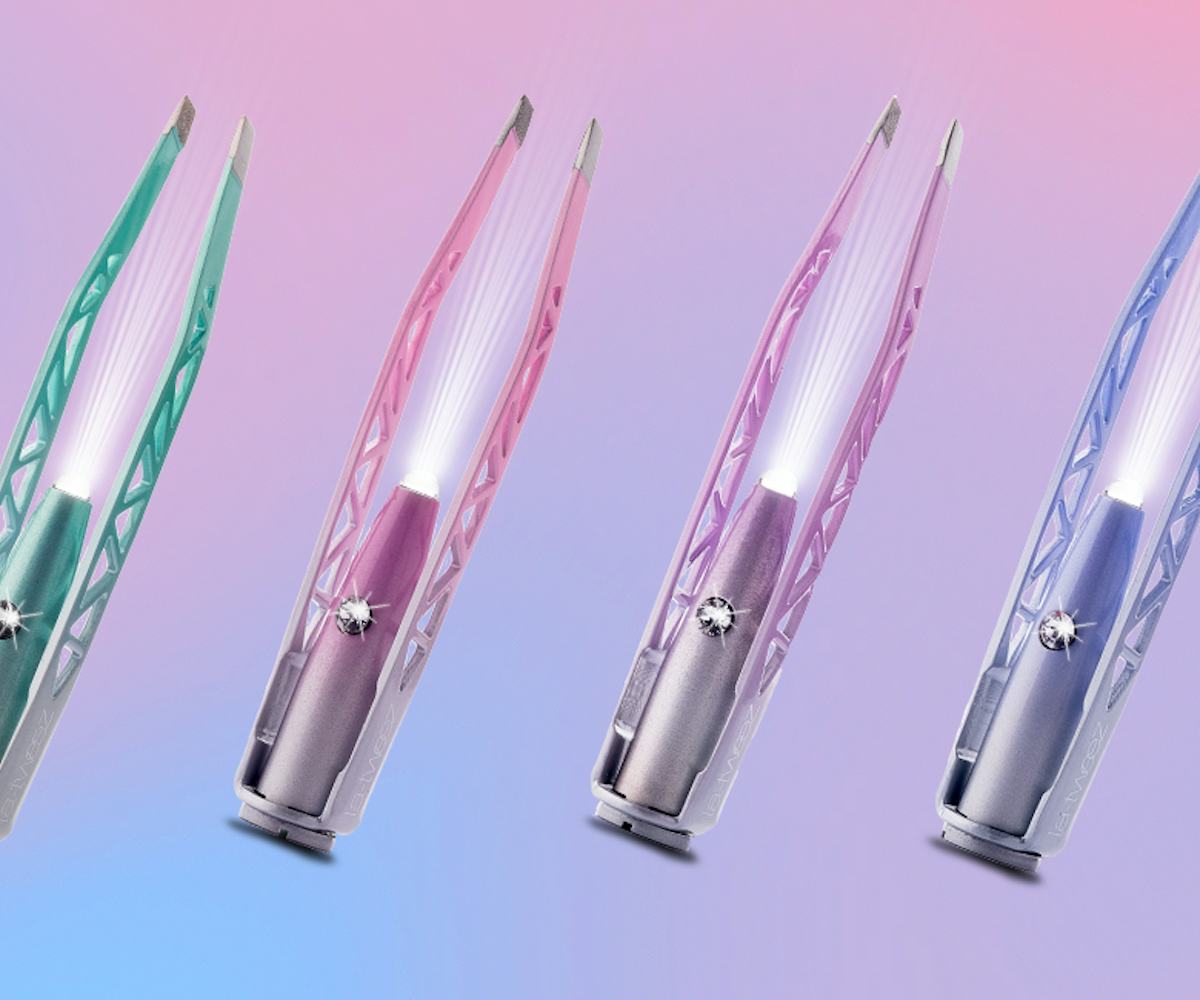 Photos courtesy of LaTweez
These Diamond-Dusted Tweezers Have A 150K Waiting List
Luxury brow care at its finest
Your tweezing experience is about to get way more luxe. On August 6, illuminating tweezer brand LaTweez is launching its Ombre + Diamond Dust Tweezer Collection, created with—you guessed it—diamonds.
While this may sound like a made-for-Paris Hilton beauty product, these lavish new tools have a serious function. The tweezer tips are covered in diamond dust, making it much easier to grip and grab even the peskiest of hairs. And on top of the sunset-inspired ombré color selection and Swarovski crystal on-off switch? You'll find a bright LED light that makes finding any strays a breeze.
It's really no wonder that these soon-to-be-released tweezers have garnered a 150K product waiting list. They retail for $38 a pop and come with a compact carrying case with a built-in magnifying mirror, making it even easier to pluck on the go.
You can reserve your spot on the waitlist by pre-ordering your favorite now at LaTweez.