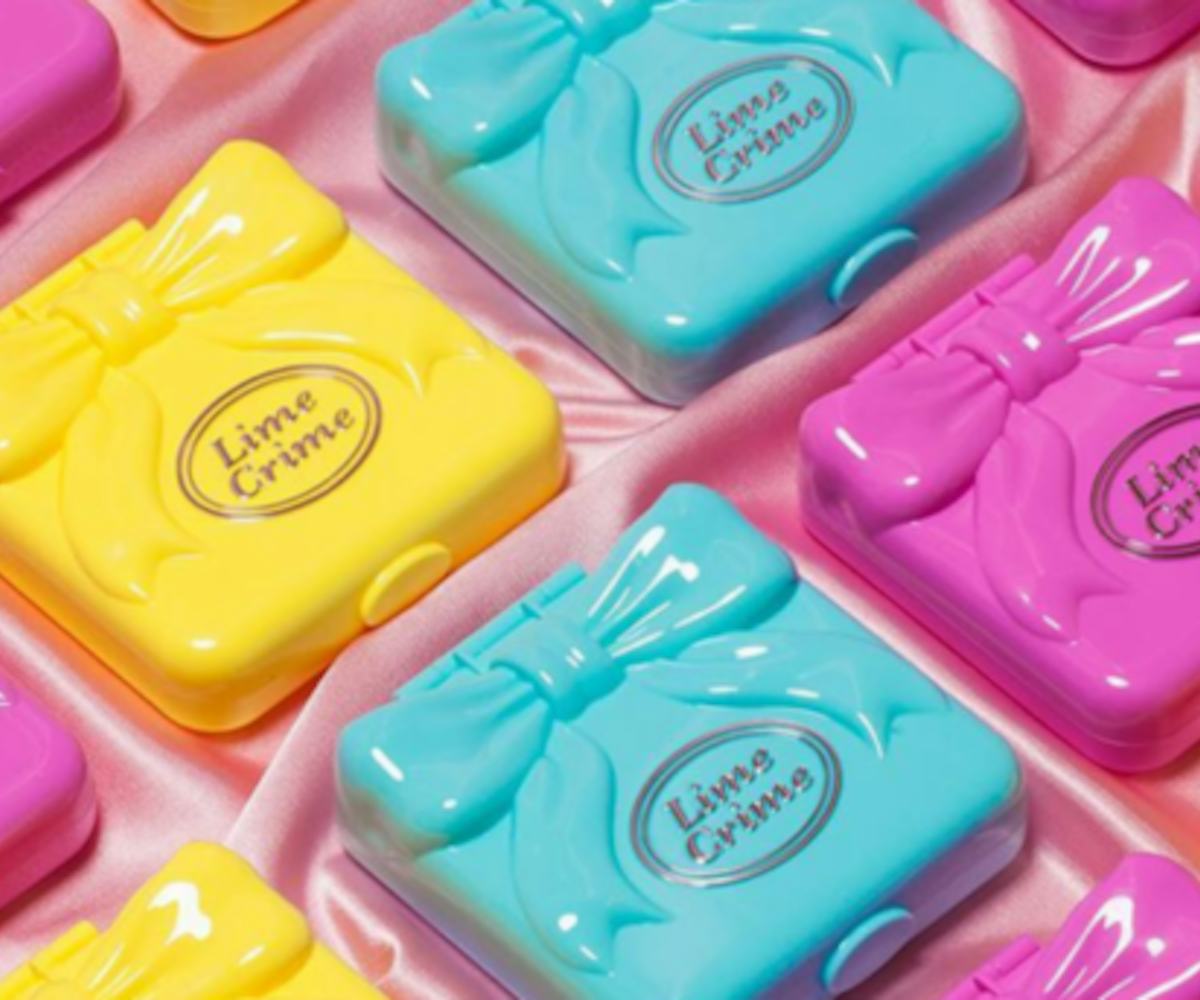 Photo via @limecrimemakeup Instagram
These Polly Pocket-Inspired Makeup Palettes Will Make You Miss Your Childhood
Get your back pockets ready: Our favorite pocket-sized dollhouses are making a comeback, sort of.
Indie beauty favorite Lime Crime is tugging at our heartstrings by launching nostalgia-inducing, Polly Pocket-inspired makeup palettes that look like they came fresh from a toy factory. The Pocket Candy compacts come encased in three bright colors—Sugar Plum (pink), Pink Lemonade (yellow), and Bubblegum (blue)—with each housing five full-sized pressed powders. "Unlike your everyday palettes containing a smattering of colors in tiny wells, Lime Crime gives you five full-size supershadows that, like the Power Rangers, always work together," states the product description. While the less-is-more approach may be motivating these babies, the pressed powders can be used multiple ways (eyeshadow, blush, highlighter, etc.), rendering them versatile enough for school and work. Well, that and the fact that they were made to fit perfectly in your back pocket like our favorite '90s toys. 
The Pocket Candy palettes feature a mix of neutral and out-there shades for your color play convenience. Finishes vary from matte and satin to shimmery, though it appears that Pink Lemonade might be sporting a bit less of a shimmery offering than the rest. Meanwhile, Sugar Plum speaks to those drawn to glitz, while Bubblegum plays it a little more safe—but not without the inclusion of a true, shimmering bubblegum blue.
These cuties will be available at LimeCrime.com on September 19 for $34 each, or all three for $90. Time to start saving your allowance.