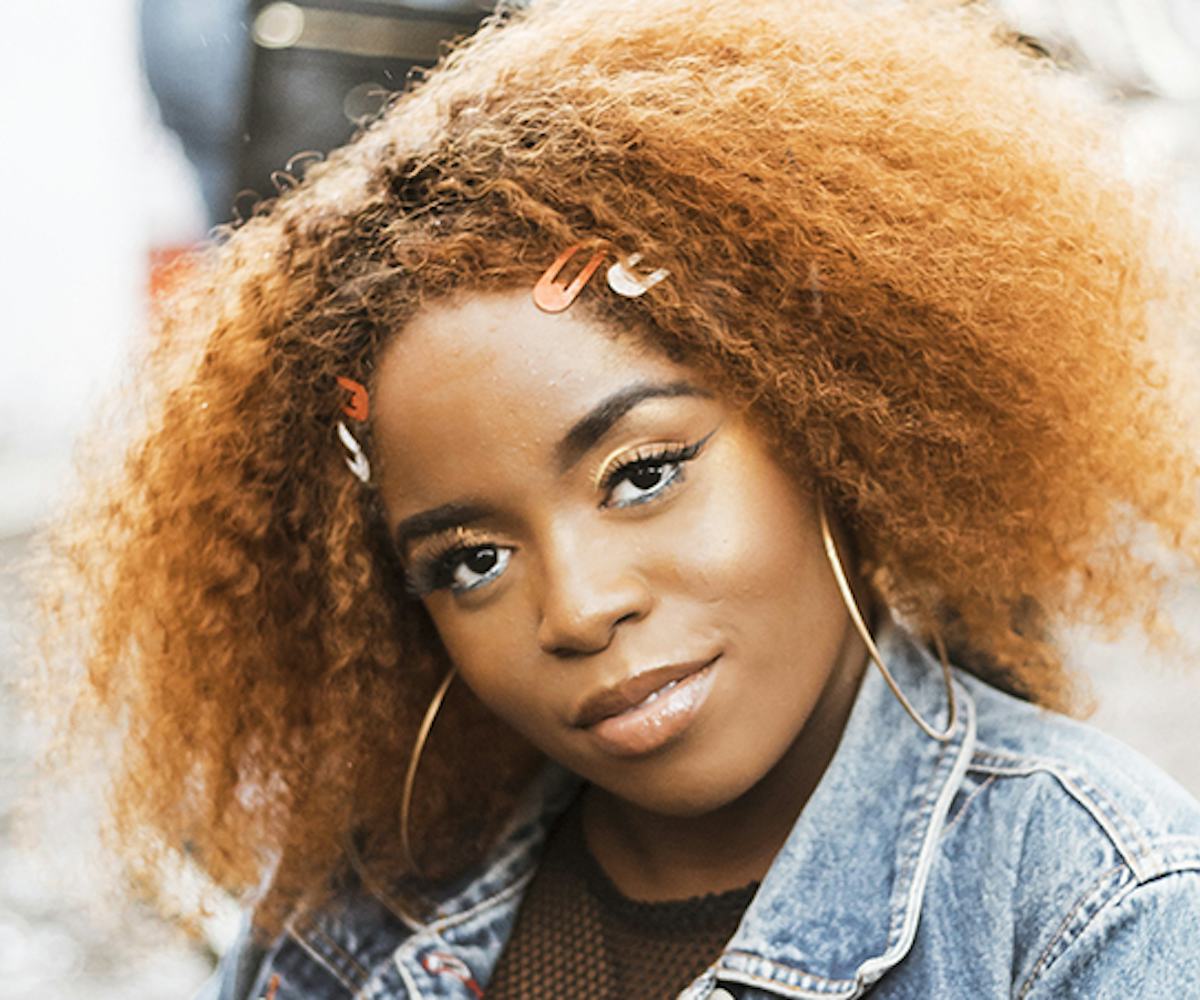 Photo by Casey Perrone
Made In America Street Beauty Proves Less Is More
Presented in partnership with Rimmel London
Festival beauty is a tricky thing to master. It's all about pushing your own beauty boundaries and experimenting with what you love. Hey, maybe you'll even find a new go-to favorite. As festival season winds down, though, the beauty moments we've seen have become more practical than theatrical. (We blame it on early-onset autumn feels.) Philadelphia's Made in America festival marked the informal end of the season and the start of the fall grind. The attendees served up a bevy of beauty inspiration and style that, frankly, we're keeping tabs on as we finalize our summer-to-fall style boards. (They help! We promise.) From expert uses of statement eyeliner to perfectly clumped lashes, you can catch us doing the most with less in these coming months.
3, 2, 1... let's fall into this together, in partnership with Rimmel London.
You'd be smiling that wide, too, if your lashes were that curly.
Now this is how you make the spider leg eyelash look work for the everyday.
You could say this beauty moment was executed with the right frame of mind. The way the frames complement the lip color and eyeshadow is grade A.
Love how strong these eyelash looks are? Edge your look with Rimmel London's new Shake It Fresh mascara. A volume-defining brush adds dimension to your lashes while the built-in shaker system ensures a perfect wand coating every time—in addition to, you know, not drying the mascara out.
Rimmel London, Shake It Fresh Mascara, $5.97, available at Walmart.
A little graphic eyeliner goes a long way—especially when there's a flawless, classic black liner flick to go along with it.
These are what you'd call perfect flutterby lashes.
C'mon jewel tones! We're so ready for fall beauty.
A smoky eye is the perfect (and easy!) canvas for showcasing your grill.
We absolutely love a statement eyeliner.
Cool, clumped, and collected—that's how we want our lashes to look this season.