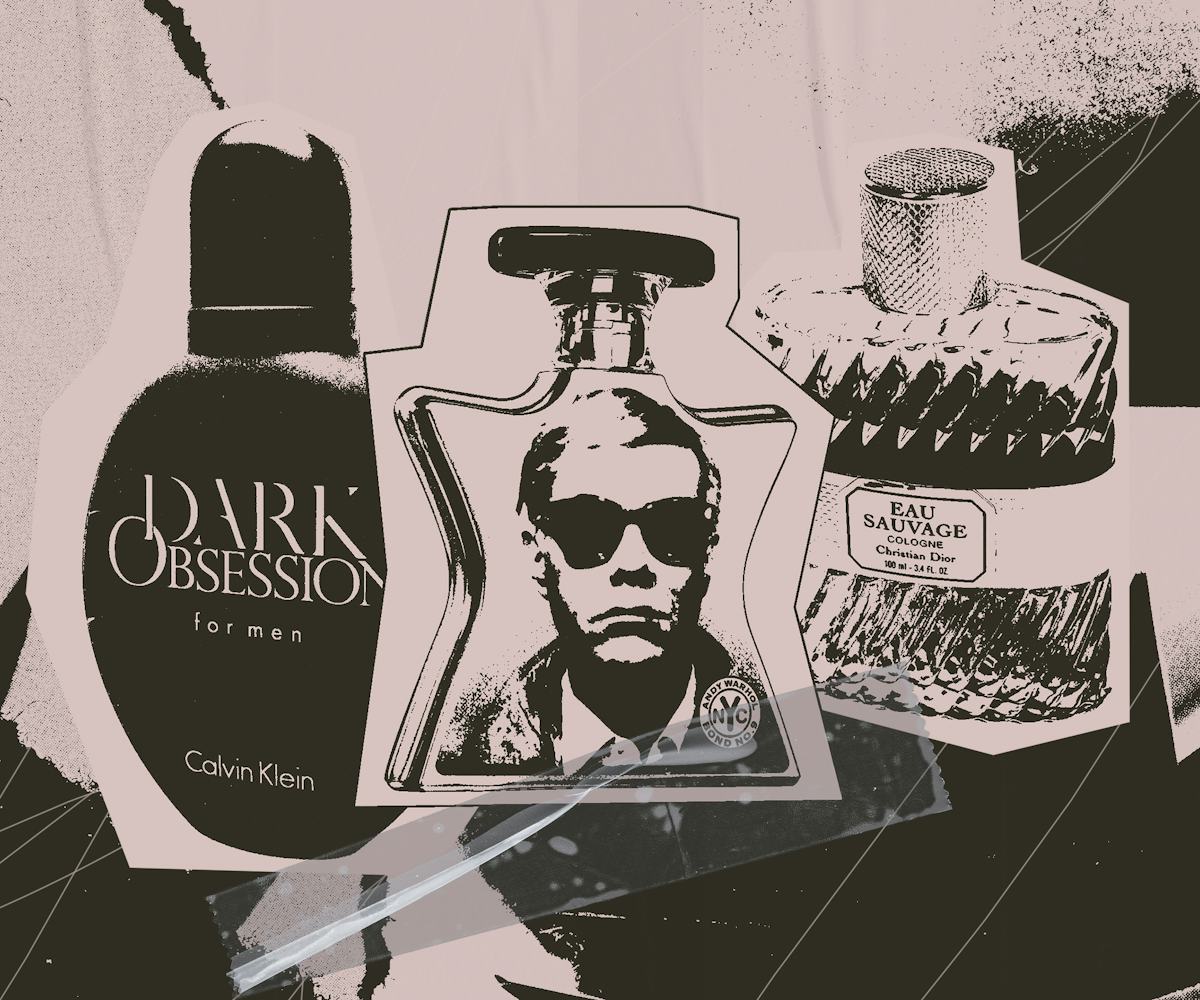 The 10 Most Requested Discontinued Perfumes, According To Fragrance Dupers
See if one of your favorite defunct scents is getting a second life.
We may receive a portion of sales if you purchase a product through a link in this article.
Longtime fragrance lovers all know the gut-wrenching feeling of discovering that after years of using and loving your signature scent, the fragrance is no longer being produced. As it turns out, a remedy to this common disappointment is now fueling a niche market in the fragrance scene. Across e-commerce and resale platforms, discontinued fragrances are becoming the new designer vintage clothing. This year to date, the term "90s fragrance" was searched over 30,000 times per day on eBay, according to their data and the number of "90s fragrance" items sold on the site globally was also up double digits in August this year, compared to August 2022.
In the growing discontinued fragrance market, not all scents have the same cult status and the same demand. There are examples of tried-and-true favorites being brought back by popular demand, like Clinique Happy, the sparkling and citrusy late '90s fragrance which was discontinued only to be resurrected by the brand in 2018. But for scents that brands cannot be convinced to bring back and would otherwise be lost to time, there's a growing number of perfume replication brands, offering a different option in the search for niche and discontinued fragrances. Custom perfume company Scent Crafters has been recreating discontinued fragrances from specific requests for 15 years under the name Fragrance Revival. This year alone, Adam Schultz, the president of Scent Crafters, estimates that they'll sell over 5,000 different discontinued fragrances, hopefully ending some customers years-long searches. He says he's heard of customers "crying with happiness" once they're finally reunited with their favorite scent.
Perfame, a duplicate niche perfume brand that launched just two months ago, is aiming to become the go-to destination for nostalgic and hard-to-find fragrances. Despite the fact that Perfame is yet to publicly announce its ability to source discontinued fragrances, the requests to recreate scents have already been flooding in over the phone and email. "People are often drawn to discontinued scents because fragrances have a unique way of evoking memories and emotions. They can transport someone back to significant periods in their life and remind them of loved ones," Harry Kabadaian, the co-founder of Perfame says. "Certain fragrances can also become a part of an individual's identity, and when they're discontinued, it can feel like losing a piece of oneself."
Whether you're running low on a sentimental, no-longer-in-production perfume or the current perfume range in stores isn't quite hitting like your nostalgia for the '90s perfume counter, there are plenty of off-market smells to discover to fulfill your desires. For a place to begin, here are the top ten most requested discontinued perfumes of 2023, according to requests from eBay, Fragrance Revival, and Perfame.
Victoria's Secret Very Sexy For Him
This Victoria Secret's scent replica with notes of lime, tangerine, bergamot, and caraway; has been a number-one seller this year on Fragrance Revival.
What you can buy now:
Gap Dream for Women
This floral fragrance was launched in 1995 and built up a dedicated fan base for years before being discontinued. Over the past year, eBay has seen a 60% approximate increase in this fragrance on the site.
See on eBay:
Origins Ginger Essence
With rumors that this ginger fragrance, enhanced with notes of lemon, lime, nutmeg, and black currants, will be discontinued this year, this scent was the second best seller in 2023 on Fragrance Revival.
What you can buy now:
Bond No. 9 Andy Warhol
This Perfame elixir is inspired by the classic Andy Warhol by Bond No 9, a discontinued woody and aromatic fragrance for women and men.
What you can buy now:
Lauren by Ralph Lauren
Lauren was one of the first two perfumes by Ralph Lauren and his first perfume for women, with notes of green Notes, clary sage, Brazilian rosewood, and pineapple. Created in 1978, this feminine floral green smell still has a dedicated following, according to Fragrance Revival.
What you can buy now:
Antonia's Flowers East Hampton
Antonia's Flowers is an American perfume house founded by florist Antonia Bellanca, a tender floral scent with notes of freesia mixed with jasmine, magnolia, and lily. After launching the house's signature scent in 1985, Bellanca closed her flower shop in 1990 to focus on her fragrance business, which has been on hiatus since 2019.
What you can buy now:
Calvin Klein Dark Obsession
Launching in 2013, this relatively new discontinued fragrance was the first fragrance for many '90s babies. It's currently popular on Perfame, under a newly inspired Elixir, with spices, woods, and sweet accords.
What you can buy now:
Cool Water by Davidoff
This men's fragrance is from 1988 and is still technically up on the Davidoff website. However, fans of the crisp, clean scent are saying it's recently been so hard to get your hands on, and it's now searched over 600 times per day on eBay.
See on eBay:
Dior Eau Sauvage
Eau Sauvage is the first men's fragrance from the House of Dior. Needless to say, the 2012 formulation was a classic, bringing together a blend of fresh and citrusy notes. While it was discontinued in 2017 for an updated version of Eau Sauvage Parfum, it's still a hit in the vintage fragrance market.
What you can buy now:
Chloé Narcisse
This 1992 release from Chloé perfume is consistently popular in the world of replicas and similar-smelling dupes, with top notes of apricot, marigold, peach, pineapple, orange blossom, and violet.
What you can buy now: