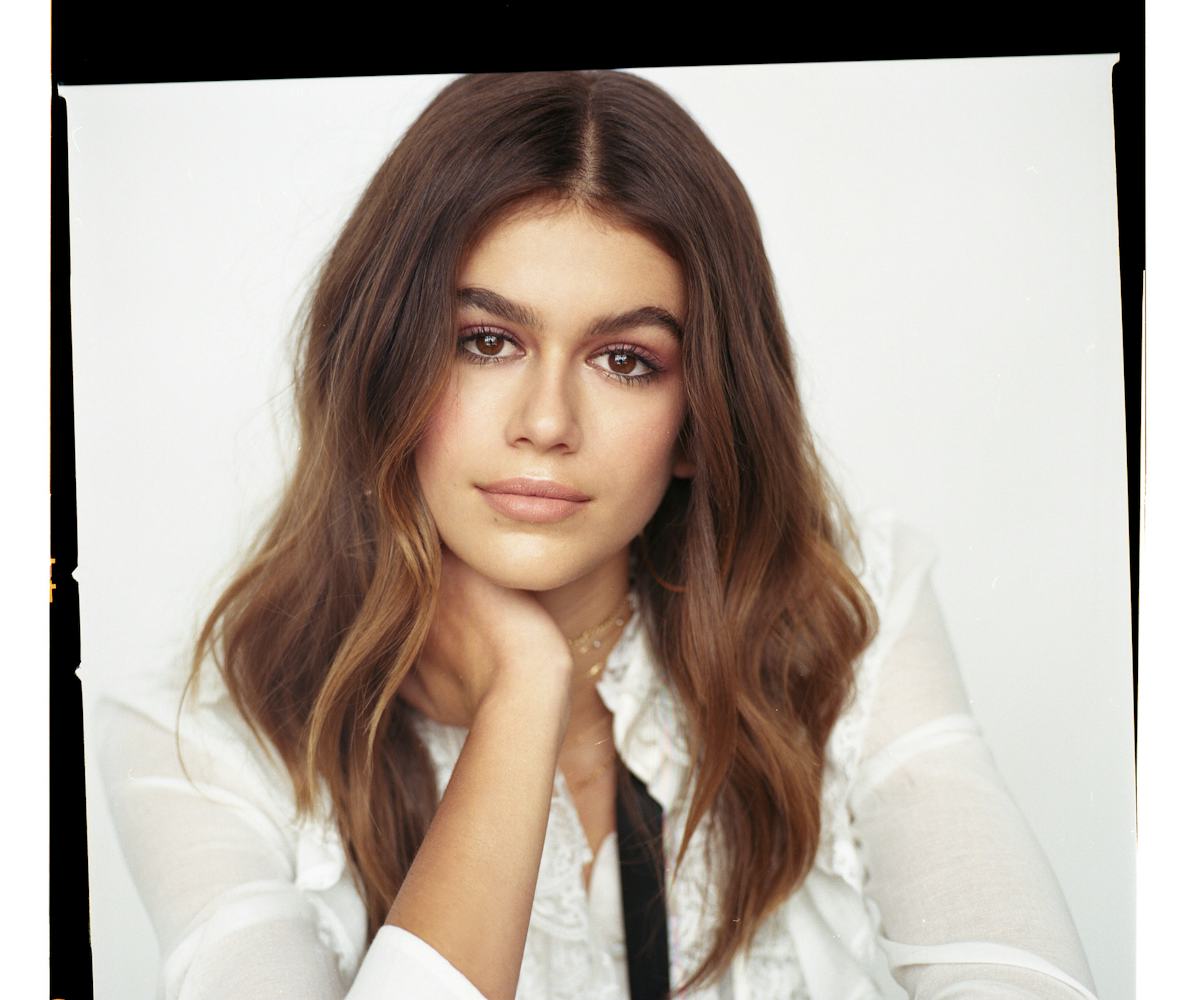 Kaia Gerber On Being The Face Of Marc Jacobs Daisy
The 15-year-old model gives us the low-down
The following feature appears in the June/July issue of NYLON.
Few gigs come with the prestige of modeling for Marc Jacobs. So when we found out that Kaia Gerber was cast as the new face of Jacobs's iconic scent, Daisy, we just had to get the 411. With the perfume being known for its fresh and young aesthetic, Gerber is the true embodiment of a Daisy girl. 
You may know the 15-year-old model as Cindy Crawford's daughter, but she's already on her way to becoming a powerhouse of her own. Here, we chat with Gerber about representing one of the biggest brands in fashion, astrology, and the best beauty advice she's received from her mom.
When I was preparing for this interview I discovered that we have the same birthday.
September 3! Virgo. It's a good birthday. I'm super OCD—which is a Virgo thing. I'm a perfectionist.
How do you feel about joining the ranks of Karlie Kloss and others who have been the face of a Marc Jacobs perfume? 
I always saw those models as really powerful women, so it's cool to have them view me the same way that I viewed them. Or, how I looked up to them, some girl might be looking up to me. I was like, "These are the girls that I want to be like," so to do the same things that they did, or even are still doing, is incredible.
What do you like about the Daisy scent? 
I've been wearing it a lot lately. I just love how girly it is, and it kind of reminds me of being outside. It's also super youthful, and I like how Daisy captures that. I'm 15—I don't want to smell like an old woman.
Do you remember any distinct smells from when you were growing up?
I grew up on the beach so I remember the ocean, and now when I go somewhere where the ocean isn't nearby, I notice it. And I go to Canada every summer so it's the same thing with pine trees. I always associate fragrances with memories, so to be able to have a fragrance like Daisy that brings you back to something is a really cool thing.
Are there any other scents that make you nostalgic?
When everyone was playing games at recess, I'd be sitting in a corner in the grass. I was the weird, not-cool kid, so I remember the smell of the grass because that's where I would go and chill.
Did your mom ever wear any perfume that you remember?
She kind of has her own scent, even without perfume. But I would always go through her perfumes and put them all on at once, which was not a cute scent at all, but it was fun. [Laughs] I think you learn how to wear perfume as you get older.
What is the best beauty advice you've received from your mom?
My mom always told me that less is more, and to embrace my natural beauty. Makeup is more about enhancing it, not about changing it.
What is your go-to beauty look? 
My main thing is I want to look and feel like myself, so I don't like to put too much on. I also need to have something coordinated with my outfit—I can't have one color that's not incorporated somewhere else. It's crazy.
Definitely a Virgo thing.
Yes, definitely.
Marc Jacobs Daisy Limited Edition, $100 for 3.4 fl. oz., available at Macy's