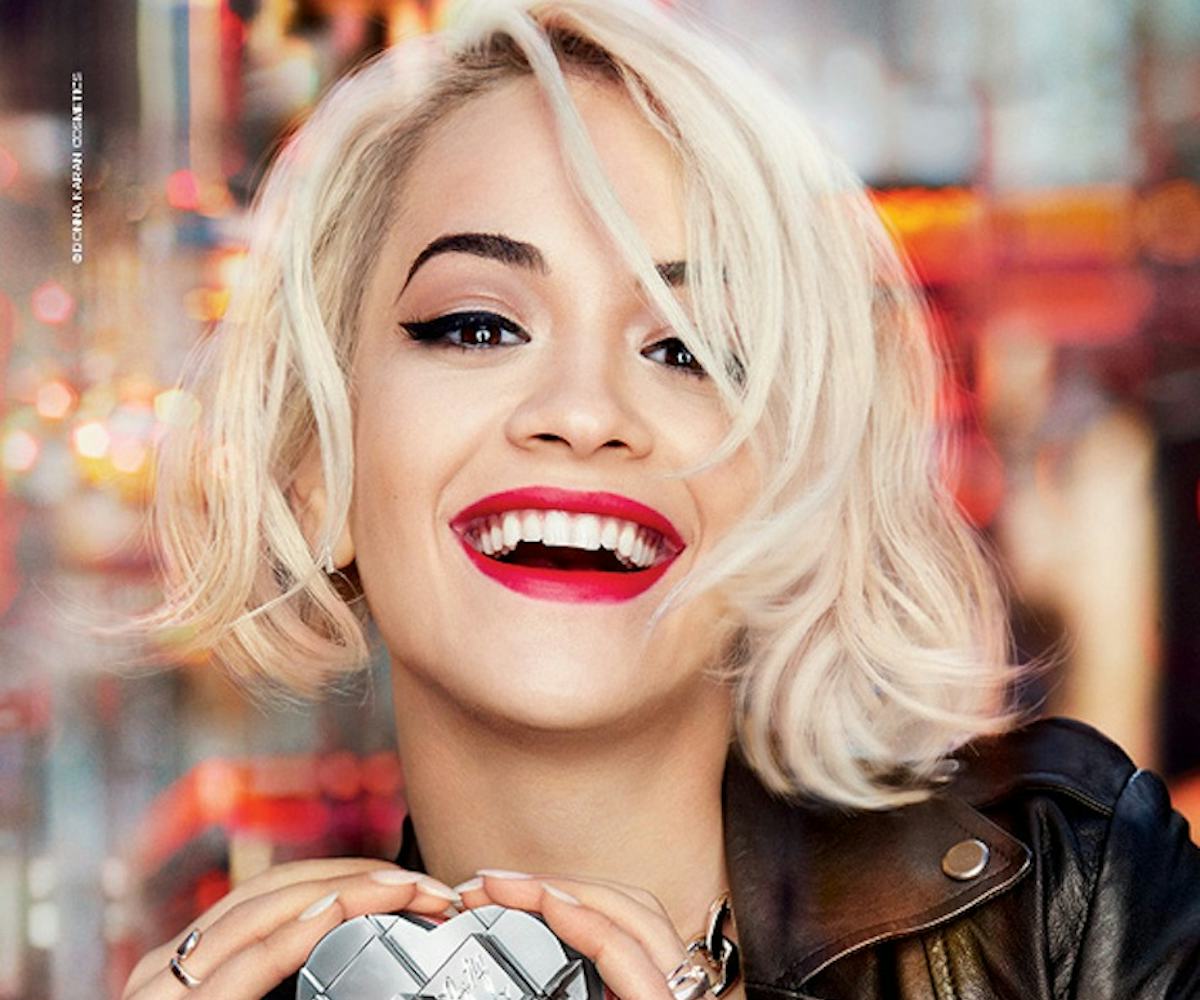 rita ora's guide to new york
+ details on her dkny fragrance gig.
New York City has been a fruitful muse to novelists, artists, and designers through the years. One in particular, Donna Karan, found it so inspirational that she named her difusion line DKNY. And now, for that brand's newest scent, MYNY, she's created an olfactive love letter to the Big Apple. It's an energetic and fun blend of raspberry, pink peppercorn, and patchouli.
Though not a born-and-bred New Yorker, onetime resident Rita Ora is the face of the scent, and simply embodies the free-spiritedness and energy of the city. Here, Ora reveals what she loves about MYNY, her first fragrance memories, and her favorite spots in the city.
How would you describe the fragrance? It makes you feel ready to go out and do what you need to do—and do it well!
What was your first fragrance? Chanel No. 5. My mother always had so many bottles that I would steal. And when I was 13, I'd wear my father's aftershave to school. 
What kind of girl would wear this scent? I see her as very daring, brave, and confident; someone who isn't afraid to be good to herself.
What are your favorite places in New York? Up & Down and 1Oak for partying and enjoying myself. And Soho House just to chill out with friends and eat some food!
dkny myny eau de parfum, $88 for 3.4 fl. oz., macys.com