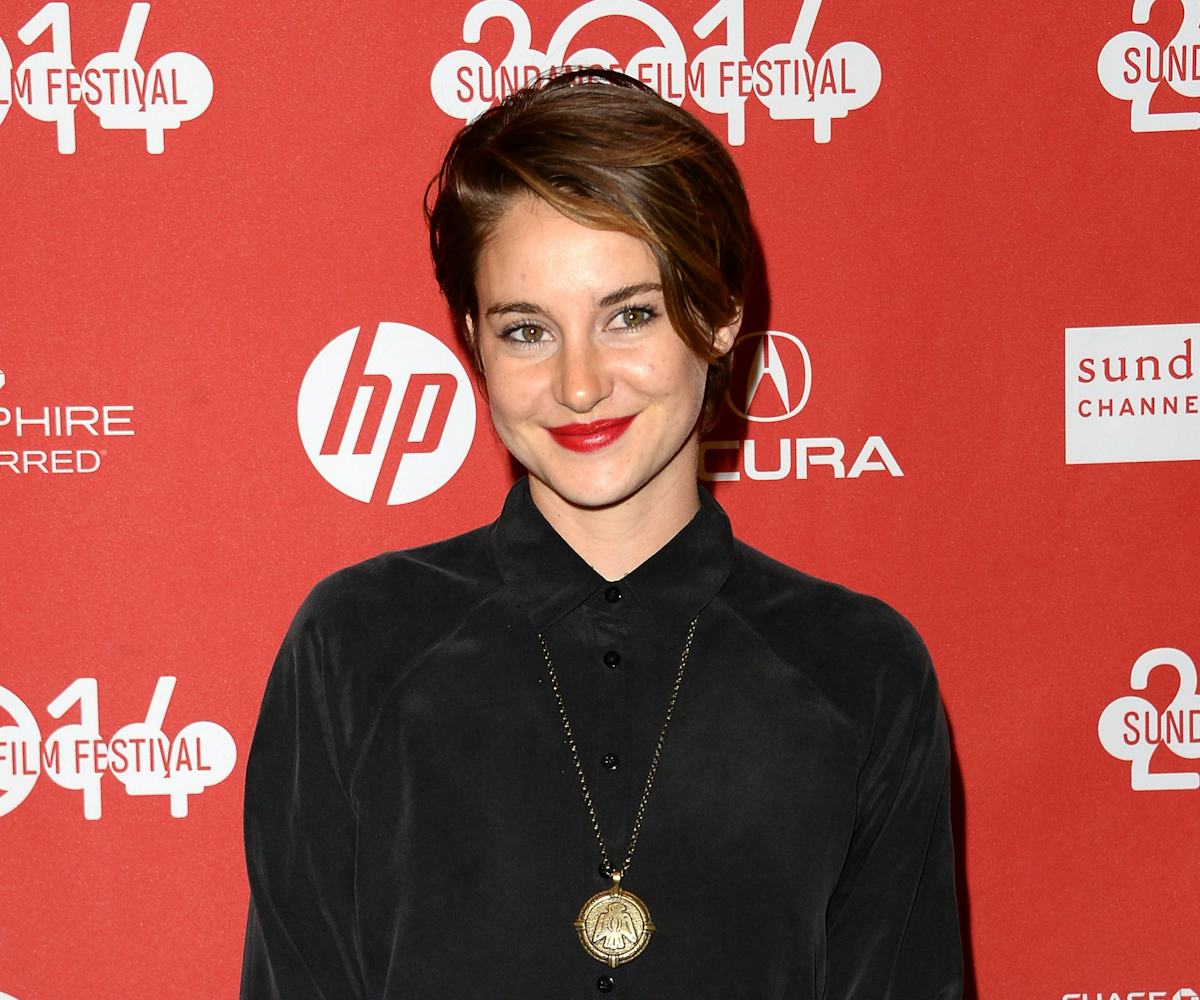 beauty queen: shailene woodley
a glamour girl look that's all-natural.
Shailene Woodley has not been subtle about her all-natural approach to beauty. Besides the time she said her beauty mantra was, "You do you," (which, for the record, is the best beauty mantra ever), she also once went to the Golden Globes wearing beet juice as a lip stain.
So when she strolled the snowy Sundance grounds in an ultra-glamorous look, we a) wanted to replicate it ourselves, and b) figure out a way to do it in a Woodley-approved way--that is, keep it natural.
Here are the three options that aren't just good for the environment, but also good for your beauty routine:
HIGHLIGHT IT: Josie Maran Argan Illuminizer - $28
The secret to getting a glow without doing much? Illuminizers and highlighters. This one comes without all of the hard-to-pronounce chemical ingredients, and you can dab it just about anywhere on your face for a not-greasy shine.
LASH IT: Alima Pure Mascara - $22
If your'e looking to give your makeup collection an all-natural--but luxe--overhaul, head straight to Spirit Beauty Lounge; their super-curated offerings deliver. Yes, you can even find mascara that's made from over 90-percent plant-derived ingredients.
LIP IT: Ilia Lipstick in Wild Child - $26
We heart Ilia products because they're not only ethically and sustainably made, but also because they look really good on. This is one of my favorite red lipsticks--it's one of those shades that goes on bright but looks good on everyone.