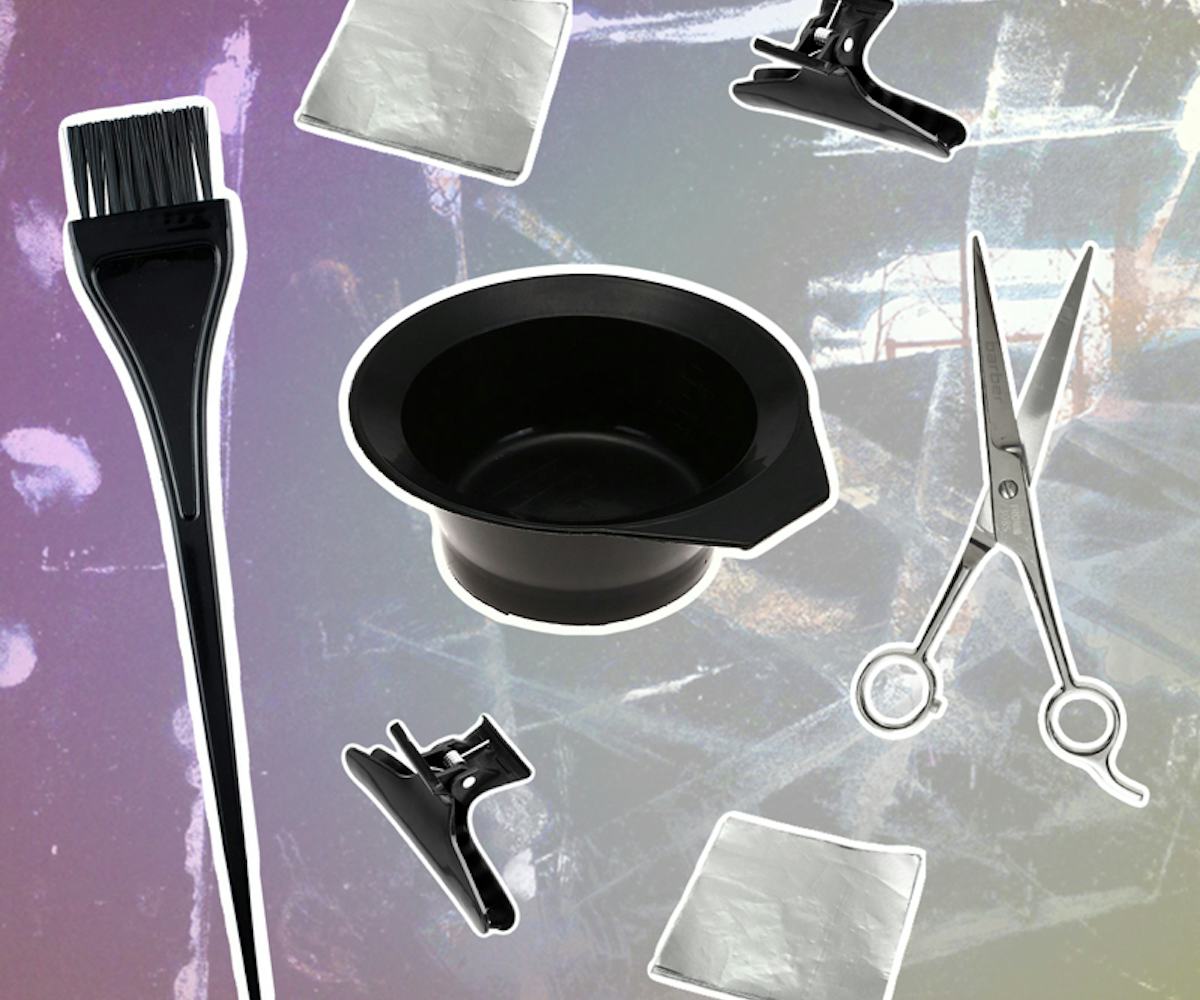 Photos via Amazon
How To Get The Summer Blonde Highlights That You Want
I, like many other ambitious blondes, have had lots of unfortunate experiences with bleach. Whether it's the result of at-home solo aspirations with an $11 box of color, or in a salon with a professional and a $300 head of foils. If you screw up your hair at home, it's easy to blame the product. If you screw up your hair at a salon, it's even easier to blame the colorist. But is every colorist under sun failing to give us the towhead tresses we're after, or are we failing to communicate with the right words?
In terms of legitimate mishaps, I've had my hair over-processed, under-processed, fried, melted, butchered—you name it. All of these experiences have made me a weary client. I'm always waiting for someone to screw up and prove me right as if colorists are only out there to ruin our hair and lives. Except lately, a bigger part of me has a feeling that I'm part of the problem. 
After talking to Sara Gilmore of Sara June salon in Brooklyn, New York, I started to get a better sense of why I'm always unhappy with my color. See, I think I know color lingo. As it turns out, I don't. When I say "ashy," I really mean not orange. And when I say natural highlights, I actually mean balayage. I realized that I'm guilty of using phrases I don't understand. I'll pick up a few things each time I go to a salon and try to use it as a shield or weapon, depending on my demands. 
But as it turns out, I'm not the only one who doesn't know how to speak color. Sara explains that clients come in all the time, using the wrong words, misunderstanding the larger concepts, and majorly underestimating the power of bleach. After a lengthy and apparently very necessary process of going through Pinterest boards with Sara, we both felt comfortable with our level of communication and were on the same page. Oftentimes we bring in pictures of celebrities and think we want their hair, but really like something entirely different about the picture. Which is exactly why Sara was sure to have me detail my reasoning.
After going through this process, I knew exactly how my hair was going to look before she even mixed the color, which is, by the way, how it should always be. That part where they shake your head out under the towel should never be a shocking reveal. Because if you know how to speak color, which you should if you're getting it, you'll know how to ask for what you want. Here are Sara's color 101 pointers:
Natural Root: If you don't want to have to keep up with your color every six weeks, opt for a natural root. This means that the bleach will be placed an inch or two away from the hairline. Another way to achieve natural root is to bleach along the hairline but add a darker toner on the first few inches of the hair, so that the regrowth is less noticeable. No one likes a dark line—it makes the hair look sooty.
Highlights: Most people who want highlights, want fine, natural-looking color. They're not interested in thick streaks, and yet lots of people walk out of salons with just that. Most common reason: when a client comes in as a brunette and hopes to leave as a blonde. This process doesn't happen right away, and usually takes a few rounds of highlighting. 
Another issue, on the other end of the highlight spectrum, that clients run into is that they ask for super-natural highlights, and leave looking exactly the same. The best way to get what you want with highlights is to discuss your end goal with your colorist and, again, show pictures. 
Balayage Ombre: The most popular color request is balayage with ombre. This is a technique similar to highlighting but done without foils. Your colorist will free-hand paint your hair with bleach, bringing you as close to your childhood summer hair as humanly possible. When done correctly, this color will look like you spent the last two years living on an island in the Caribbean.
Tone: This is the most common cause for color correction. Most colorists are too scared to leave bleach in long enough to lighten past the gold and yellow tones. They don't want to damage the hair and shock the client. The problem is, however, if you don't bring the color past the yellows, it can look brassy or orange, which clients typically hate. You can use toner to correct the color, but the yellows and golds will break through the toner only after a few washes. It's much easier to control the color when the bleach is left in longer. 
Protection: Thanks to a relatively new product called Olaplex, bleach can be left in longer without creating as much damage. It's an additive that you mix together with the bleach to help build up the bonds that separate in your hair when bleach is applied. It's a miracle product that helps hair keep its integrity and withstand even the harshest dye job.